The FIA had their very own 'Home Alone' moment over the Brazilian Grand Prix when they left poor Kevin Magnussen stranded in the middle of the circuit after his DNF. KEVIN!!
After his first-lap shunt with Daniel Ricciardo during the race, Saturday's pole sitter was forced to watch from the sidelines as he was never picked up and returned to the Haas garage. Oops!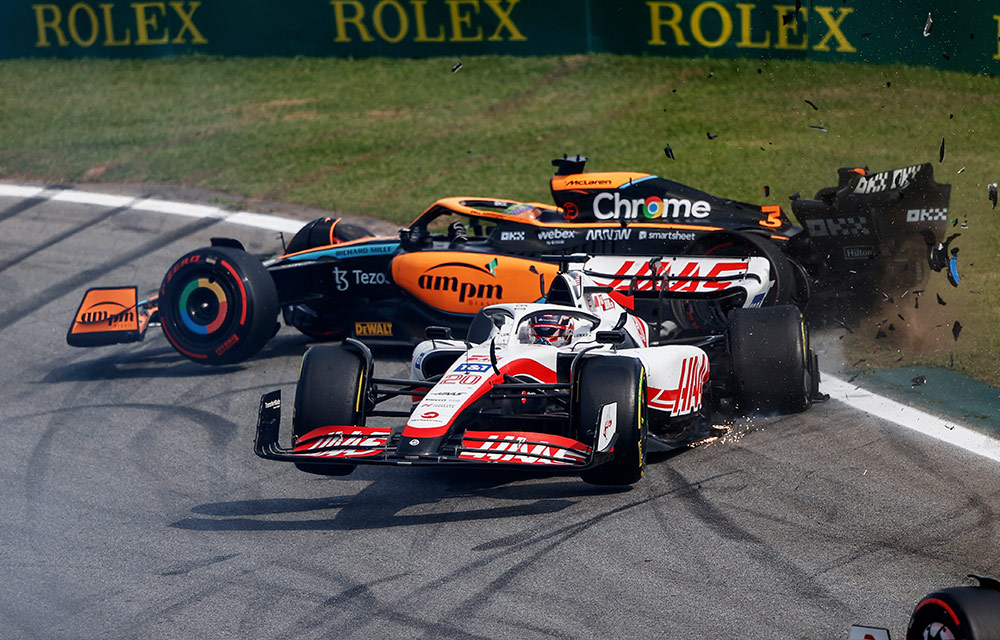 Ricciardo, who was at fault for the collision and has received a three-place grid drop for the next race, managed to nab the only seat available in the medical car.
TV direction then showed us Daniel, back with his McLaren colleagues, whilst Kevin looked like he was waiting for his ride to arrive, but it never came 😭😭
Danny Ric is back in the garage, whilst K-Mag is still waiting for a lift back 😬 #BrazilGP pic.twitter.com/DGVF9FTPI6

— WTF1 (@wtf1official) November 13, 2022
Although the view from the middle of the track was probably a great front-row seat, K-Mag likely wanted to get back to debrief, do his mandatory media duties and then get out of there.
One fan at the Interlagos circuit shared a video on social media showing Kevin making his way past some grandstands after the race was finished. Journalist Adam Cooper even suggested that part of a fence had to be cut for him to make his way to the garage.
This is from the sector I was and it happened AFTER the race finished. Quite an adventure, indeed. pic.twitter.com/AP3Vd7LnQf

— Leandro Alonso (@leandrow) November 14, 2022
At least it wasn't raining… we guess. It's a shame he didn't copy Fernando Alonso, who had a go at being an F1 cameraman during FP2 at the 2016 Brazilian GP when his car broke down.
Absolute madness 🤯