Talk about a blast from the past! After 66 years out of the single-seater racing scene, Maserati have confirmed they'll be joining the Formula E grid as part of the Gen3 era in 2023, becoming the first Italian manufacturer to compete in the all-electric World Championship.
To find the last time an Italian team raced in Formula E, you'd need to head all the way back to the opening season in 2014/2015 with the short-lived Trulli GP, founded by former F1 driver Jarno Trulli.
The new regulations from Season Nine will see smaller, lighter cars take to city centres around the world, reaching top speeds of around 200mph (320 km/h). However, unlike fellow car brands Mercedes, Jaguar and Nissan, Maserati will not be creating their own powertrain. Instead, they will be using a rebadged DS powertrain, currently used by two-time Teams' Champions DS Techeetah.
We race. It's in our DNA.
Starting from 2023, Maserati will be the first Italian brand to compete in the @FIAFormulaE.
A powerful acceleration for Folgore, the forthcoming full electric range of road cars.https://t.co/njpz6frojz pic.twitter.com/ScRyeBj97i

— Maserati (@Maserati_HQ) January 11, 2022
"We are very proud to be back where we belong as protagonists in the world of racing. We are powered by passion and innovative by nature. We have a long history of world-class excellence in competition, and we are ready to drive performance in the future," said Maserati CEO Davide Grasso.
This isn't the first time the well-known luxury car brand has competed in motorsport. It took Juan Manuel Fangio to his fifth F1 World Championship title back in 1957 but was forced to withdraw as a manufacturer at the end of the season due to financial issues.
The following year saw Maserati's final time in a single-seater championship when Maria Teresa De Filippis became the first woman to qualify for an F1 Grand Prix.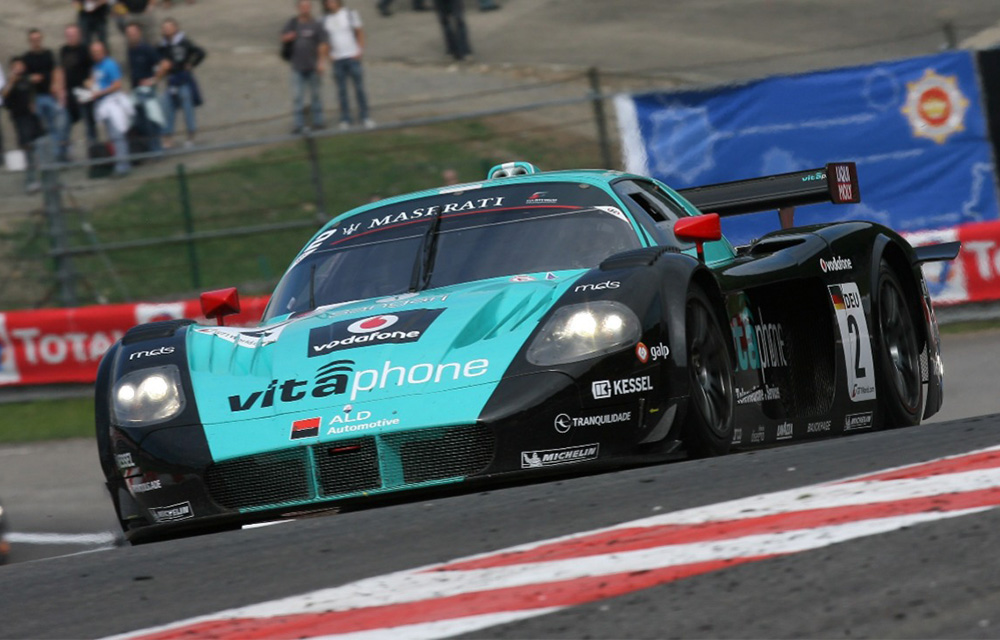 Familiar to fans of GT racing, the Maserati name continued racing in the 21st century. From 2004 to 2010, the MC12 won 22 races and 14 Championship titles in the FIA GT1 Championship across the Drivers', Constructors' and Teams' categories. However, these cars were run by customer teams rather than the manufacturer itself.
Formula E's eighth season gets underway with the double-header Diriyah ePrix on January 28th and 29th.
Are you happy to see Maserati return to racing? Let us know in the comments below.