Felipe Massa has been pretty opinionated about the drivers in F1 in recent times. Recently, he came out with an interesting statement regarding seven-time World Champion, Lewis Hamilton. In an interview with Italy's Gazzetta Dello Sport, Felipe – who challenged Hamilton for the 2008 title – said: "In George Russell, he [Hamilton] has for the first time found a teammate who can really cause him trouble". But is this true?
Time to take a deeper dive into Lewis Hamilton's career and every teammate he's had across his 17-year career to date. With each teammate, I'll give you their seasonal head-to-head record on points year-to-year and any other key stats that I think could swing the argument. Is George Russell really Lewis' toughest teammate? Let's get into it:
Fernando Alonso ('07) – Alonso's arrival at McLaren provided a reigning double world champion versus a Magenerational prospect match-up that actually lived up to the hype.
Alonso and Hamilton were about as close as you could get as they tied for 109 points and even had the same number of wins (4), with Hamilton winning the tiebreaker on second-place countback.
Given Hamilton was a rookie and Fernando already had nearly 90 Grand Prix under his belt, you gotta give Lewis the edge, but Alonso was about as tough, and equal a match-up as you get.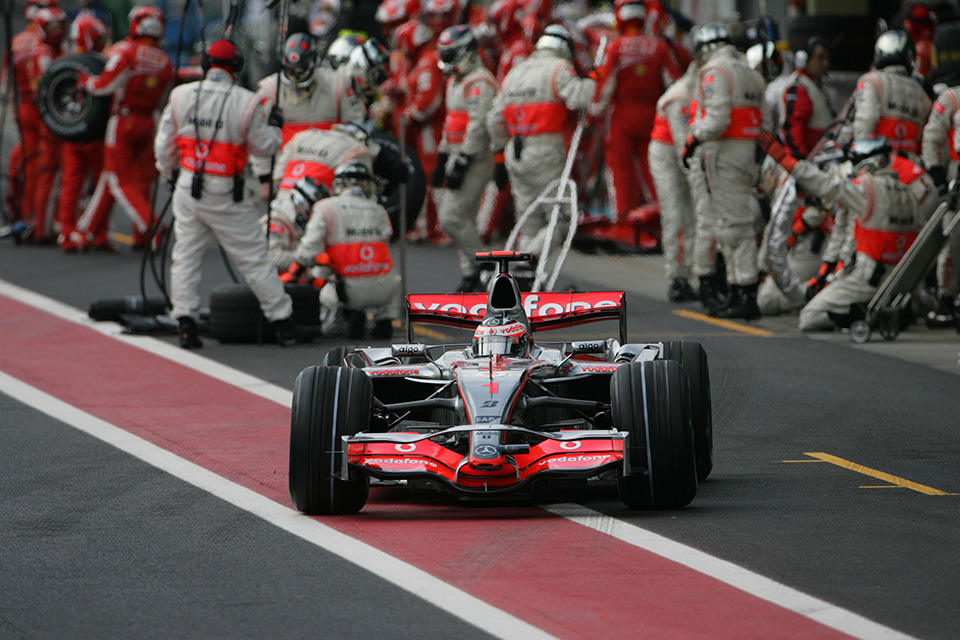 Heikki Kovalainen (08-09') – McLaren had to find a replacement for Nando after his massive bust-up with Lewis and the team. Enter Heikki… who promptly got smoked. In their time together, Hamilton won his first world title and seven grand prix. Heikki won just once and was outscored 147-75 on points. And this was the old points system where you only got 10 for a win. Like the famous meme, "Trust me pal, you're not that guy."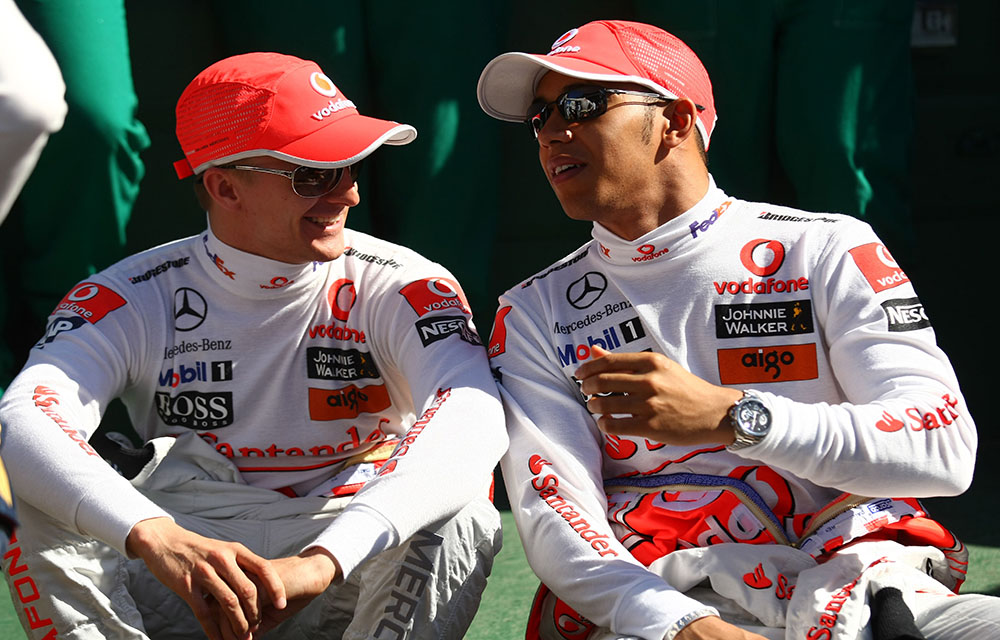 Jenson Button (10-12') – Jenson's an interesting case. Fresh off a world title of his own with Brawn in 2009, he formed an all-British dream team with Hamilton at McLaren. In their three seasons together, Lewis won 2-1 in seasons head-to-head, with 10 wins to Jenson's eight. But Jenson deserves some credit for Hamilton's heaviest defeat in an individual season.
In 2011, Jenson Button was runner-up to Sebastian Vettel, beating Lewis by 43 points. It included that legendary win in Canada where Jenson survived a clash with Lewis, went through the pits six times and STILL won in a four-hour marathon race. Lewis was struggling with personal struggles off the track, and a heated feud with the previously mentioned Massa on it.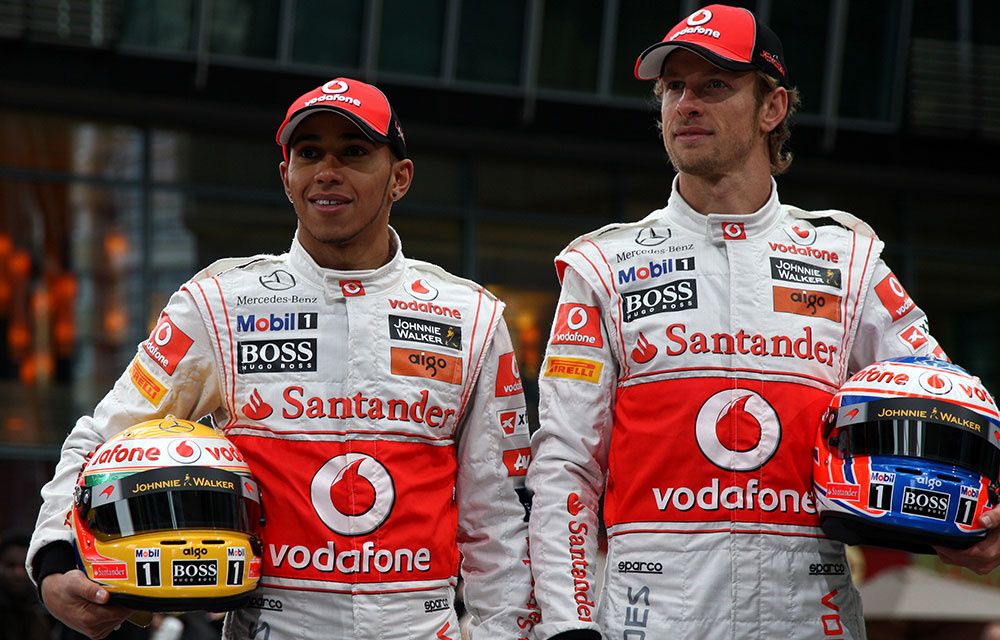 Nico Rosberg (13-16') – Quite possibly Lewis' most famous feud. Lewis went to Mercedes in 2013, with Nico Rosberg the established incumbent after beating Michael Schumacher 3-0 as teammates. Now on paper, Nico lost 3-1 to Lewis head-to-head, with Lewis winning in all the major counting stats, but Nico was a clear thorn in the Brit's side:
Tale of the Tape (Both men had 78 Races as teammates)
Titles (2-1 Lewis), Wins (32-22 Lewis), Poles (35-29 Lewis), Fastest Laps (19-16 Lewis), Points (1334-1195 Lewis), Podiums (55-50 Lewis)
In hindsight, Rosberg probably went under-appreciated for just how much he was able to push Lewis, including title deciders in 2014 and 16 in the turbo-hybrid era, the latter of which he won. Just the second time in 16 seasons that Lewis was straight-up beaten by a teammate. Given Nico immediately retired afterwards, it was clear that the feud had taken its toll on both men.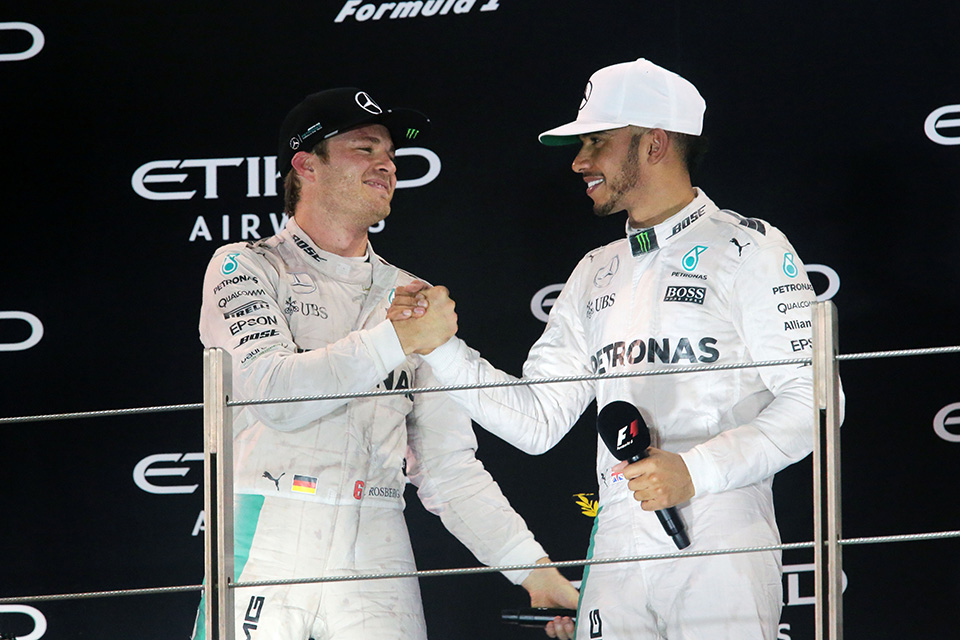 Valtteri Bottas (17-21') – Blindsided by Rosberg's retirement, Valtteri Bottas was brought in to fill the void. On one hand, he was useful in soothing the tension in the Mercedes camp. On the other hand, he was never a threat to Lewis. 
In their five years together, Lewis won FIFTY GPs and cemented his all-time status with four straight titles. Valtteri? 10. In a largely dominant Mercedes team. It got to the point where Mercedes asked him to concede a race win in Russia. If anything, the greater threats to Lewis during this time were Ferrari's Sebastian Vettel and the rise of Red Bull's Max Verstappen. Ouch.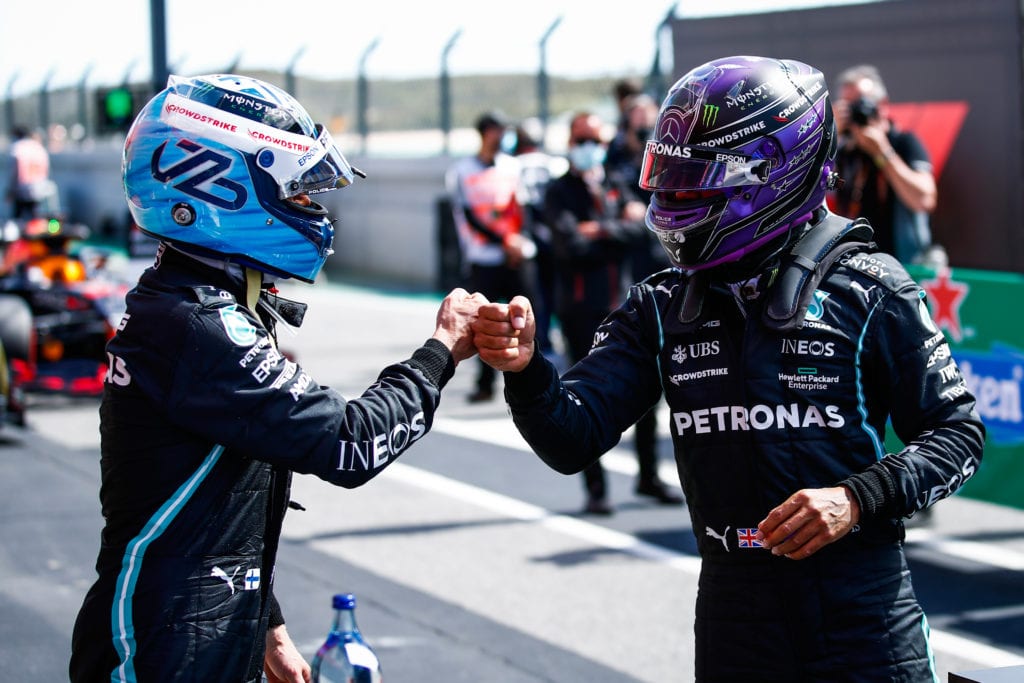 George Russell (22'-) – Which brings us here. George Russell was a gamble given we'd have no idea how his Williams career would translate into a top-tier car. So far, he's delivered. Yes, Lewis was more heavily affected by the porpoising of the 2022 regulation change, but George beat Lewis last year by 35 points and got the team's only win in Brazil. Even this season so far he's out-qualified Lewis 3-0 so far and could have had a chance to take the race head-to-head lead in Australia before the piston on his car failed.
There's a genuine argument that Russell and Hamilton are the closest driver matchup in F1 today.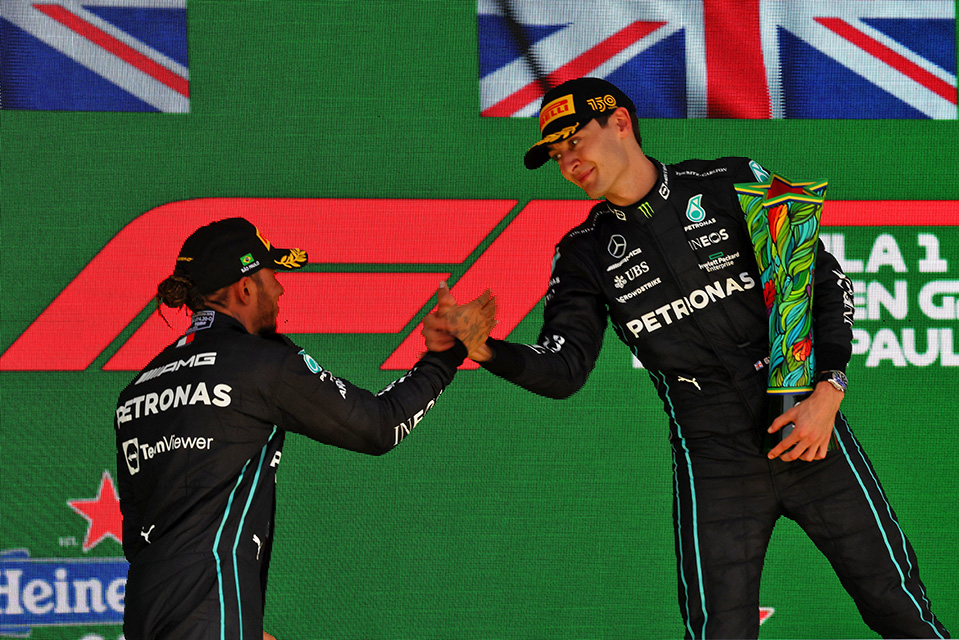 So, we come full circle to Felipe's comments. Is George Russell giving Lewis Hamilton trouble? Absolutely, he's more than holding up his end of the deal since joining Mercedes.
Is he the first driver to ever do that? Absolutely not. From the surprise of beating Fernando Alonso as a rookie, to the intense feud with Nico Rosberg that ended a friendship, Lewis has always had his fair share of challenging teammates. That's what's made him the champion he is.
Who do you think has been Lewis' toughest teammate?