Well, Max Verstappen's day could have gone from bad to worse, especially after being knocked out of qualifying by F1 rookie Liam Lawson. But maybe now he should go and buy a lottery ticket, as he's escaped three separate impeding investigations with no penalty. Lucky man! 😅
Max has (quite openly) admitted he had been struggling with his Red Bull all weekend, and by the end of the Singapore GP qualifying session, Verstappen, who has dominated the season so far, found himself in P11.
But being knocked out in Q2 was the least of his worries – or so we thought – as he faced three separate impeding investigations.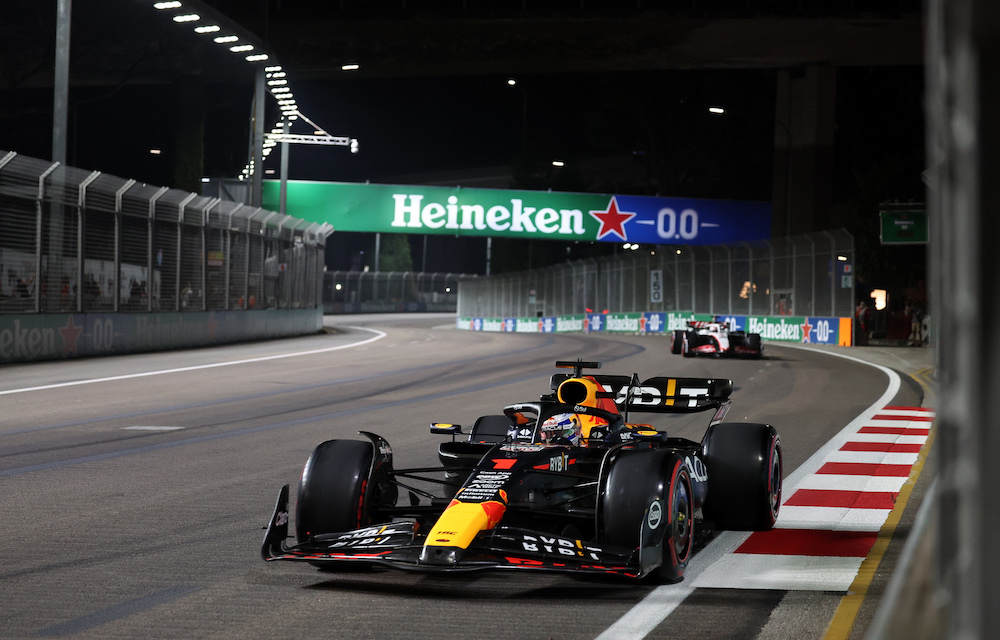 During Q1, he was seen sitting at the pitlane exit as he – according to Verstappen himself – waited for a gap in traffic. The hold-up confused his fellow drivers, and both George Russell and Charles Leclerc complained about the situation.
Max defended the wait and said: "It's something that we do when the pit lane goes green, the first one takes off, and the second one always waits a bit, takes off, then the other guy waits for that guy to have a bit of a gap.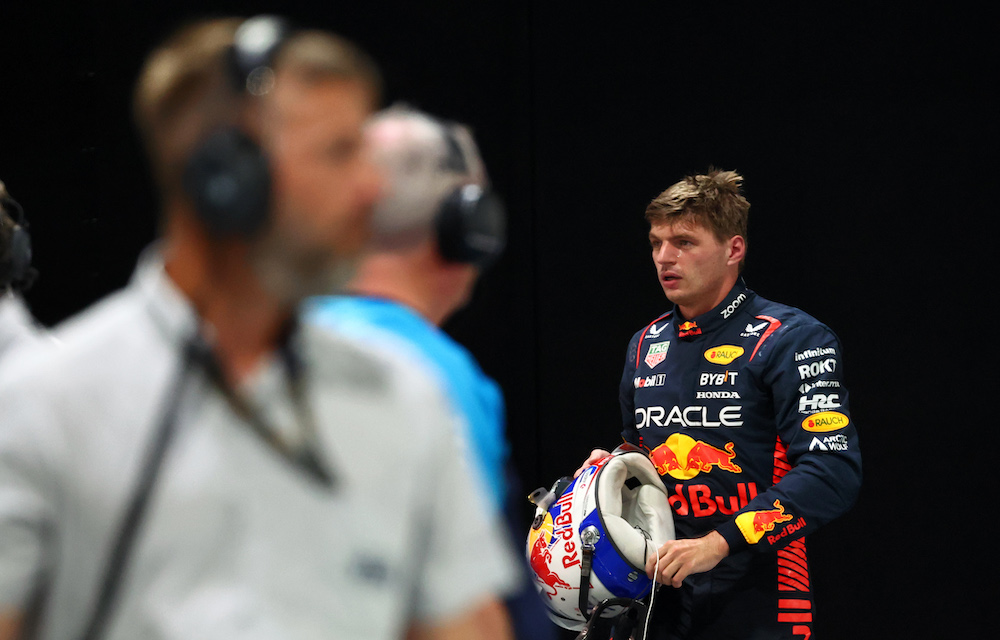 "And when I started to roll, and I saw there were a lot of cars being so close, I knew what was going to happen in the last chicane – so I was just 'stop, wait a bit' to create less drama, then clearly people behind me were complaining but I just thought that would be a safer option than all being together."
He was then also placed under investigation for getting in the way of the AlphaTauri of Yuki Tsunoda in Q2 and being one of the of the "several drivers" looked at for potentially impeding an unspecified driver (Logan Sargeant, as it ultimately turned out) between turns 16 to 19.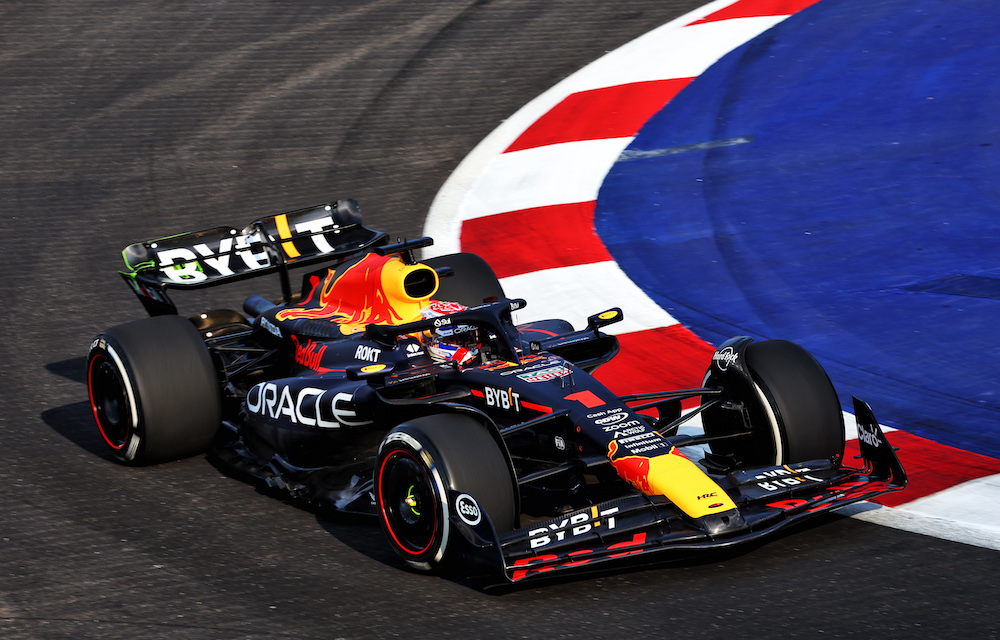 In the end, he escaped any penalty that could have potentially moved him further down the grid with just two reprimands.
ALLEGED IMPEDING OF TSUNODA – Verstappen was given a reprimand, and Red Bull was handed a €5,000 fine as the team admitted that there was poor communication on their part and did not advise Verstappen until Tsunoda was already alongside.
ALLEGED IMPEDING ON SARGEANT – No further action, the stewards agreed it was safest for Verstappen not to move and said he did not unnecessarily impede Sargeant.
ALLEGED PIT EXIT IMPEDING – No obvious advantage was gained by Verstappen by waiting at the pit exit, but the stewards did rule that a reprimand was of appropriate action in this case.
Should Verstappen have got a grid penalty?