Now THAT is what I call 'dedication'. Max Verstappen doesn't shy away from his love of sim racing. In fact, he enjoys it so much that he's installed a simulator on his private plane so he can fly and drive in style. No time like the present, eh, Max?
Picture this.
You're on Max's private plane, sitting in a comfy leather seat, looking out the window to spectacular views of the world below. Max is driving on his sim mid-air. You see clouds coming. No, that's turbulence. It's getting bumpier, and Max is crossing the line and ready to go flat out through Eau Rouge. He's about to get a whole new meaning to porpoising.
PHEW. The turbulence eases, and Max flies through Eau Rouge and down into Kemmel Straight, setting a purple sector. Nice 😎
Max Verstappen's Dassault Falcon-900EX private jet is in Miami for the weekend 🛩

▪️ 12-16 passengers
▪️ Bed, luxury shower
▪️ Fully-stocked bar

Verstappen bought the jet from billionaire Richard Branson in 2020 for $16 million. pic.twitter.com/siMlOFrZT2

— Front Office Sports (@FOS) May 8, 2022
How did this revelation come about? Dr Helmut Marko.
The Red Bull motorsport advisor was recently asked whether Max would now focus on "proper" racing to claim his third title, especially after the disappointment of the Virtual 24he Le Mans.
Helmut responded, "the opposite in this case."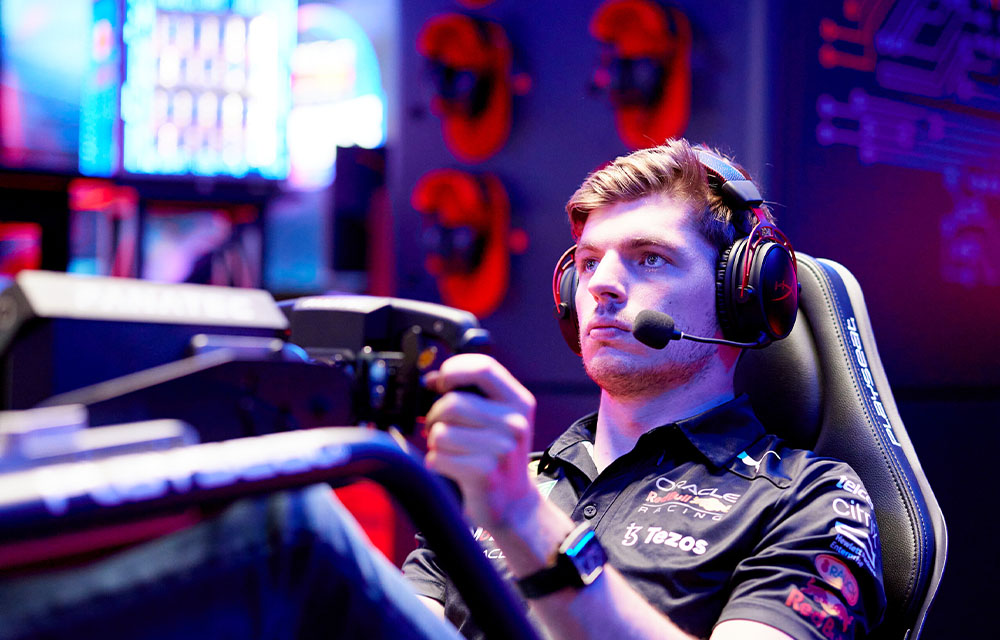 "He even had his private plane converted so that he can fly a simulator in the air in the future. But, that's a good thing, too. Max needs this distraction. In any case, it didn't do him any harm when it came to his two titles."
I can't imagine the internet connection is great the 30,000 feet in the sky, so it's probably best to stick with some offline racing when jetting around the world 😅
Do you think sim racing is a good or bad distraction for drivers?