We all know how much Max Verstappen loves playing video games. If he isn't on track, he's usually behind the wheel of his rig. That competitive nature never goes away. So, it only makes sense for him to sign a new personal sponsorship deal with EA Sports. Pretty big, huh? 
Like any deal, there are a few arrangements. Max will collaborate with the brand to create content across the EA Sports portfolio and carry the company's logo on the chin of his helmet.
The brand is a global leader in digital interactive entertainment and currently develops the annual Formula 1 video games.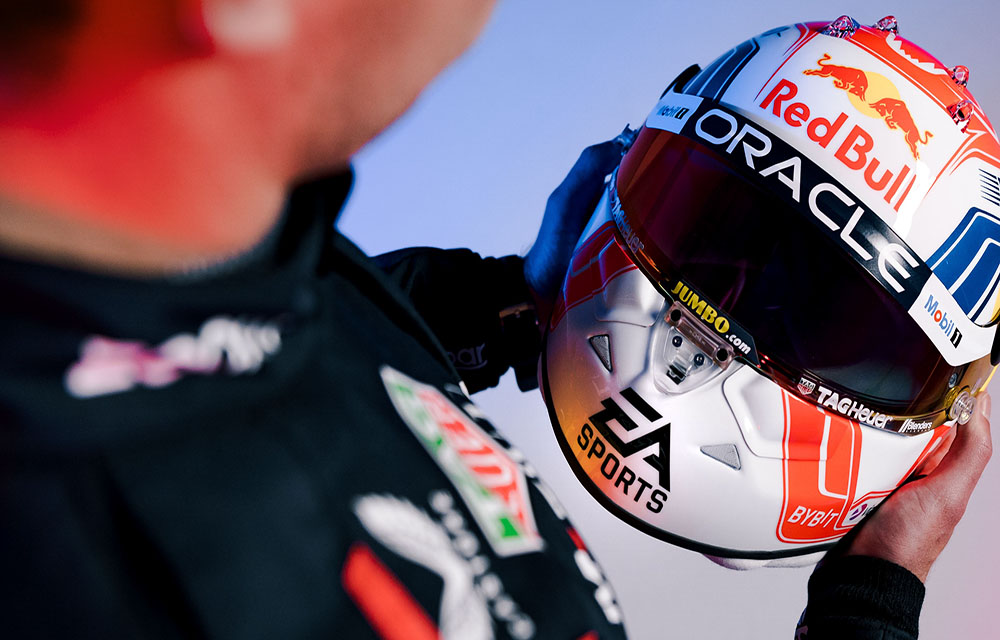 In an official press release, the SVP of EA said: "Max is a tenacious competitor and true champion who shares a deep love of games and play. As he races in F1 history, we are excited to collaborate with him as one of the best athletes in the world to bring more fans together through our EA Sports experiences."
Max said of the sponsorship: "Whether it's playing games with my friends or staying competitive when away from the track, EA Sports has always been a big part of my life."
We're excited to see what this partnership can bring. Maybe Max can become a professional tiktoker and create content just like us. Ha.
What a fitting sponsorship for Max!