In the same week that F1 have released their #DriveItOut campaign against abuse in the championship, there's also been a video shared on social media of a Verstappen fan appearing to burn a Mercedes cap. It's not the first time we've seen such a bizarre act of hate; similar videos were being shared in Austria earlier this month.
However, Verstappen has a clear message for those who think this behaviour is acceptable.
Familiar behavior no? https://t.co/xQEzhEQAfQ

— Alex Hossler (@Alex27Hossler) July 30, 2022
"These individuals, I definitely don't agree with that because that's just disgusting. That video of burning merch, I think that's disgusting," the Hungarian GP race winner emphasised.
"Overall, I think the majority of the fans were cheering a lot, I think, throughout the race, and also on the podium, for every driver. I think that's how it should be."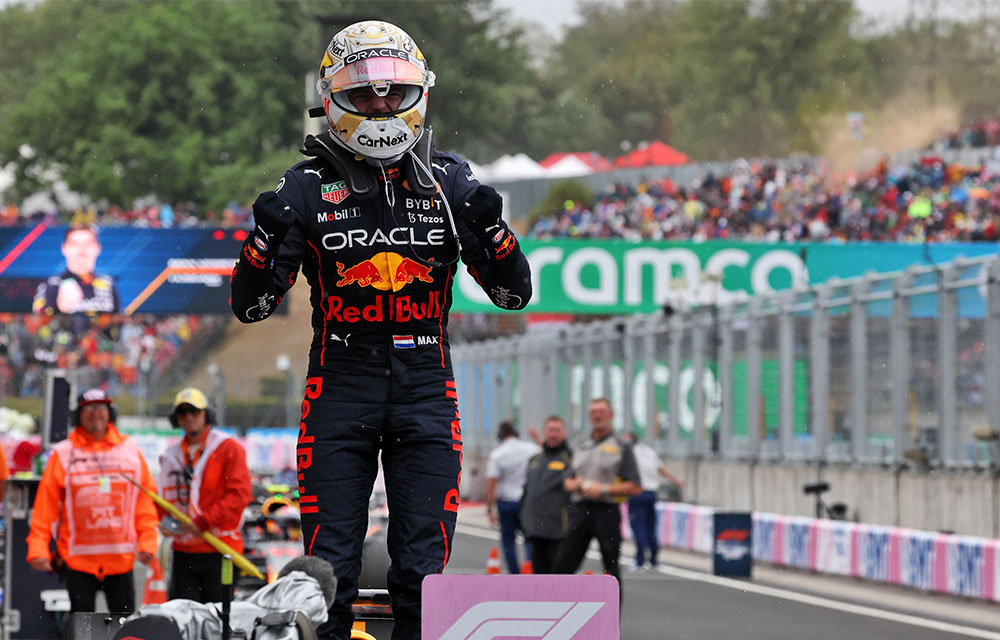 We're with Max in thinking these kinds of acts are repulsive, and we're glad to see him call out the individuals who were taking part in the burning of merchandise.
Very strange behaviour 🥴