Nikita Mazepin is absolutely fuming with his teammate Mick Schumacher after their run-in at the end of Q1 in Zandvoort, which ruined Sebastian Vettel's lap behind them and now has them all off to the stewards. 
Vettel was on his final lap in Q3 when he was met by a huge queue of cars before the final two corners. He got past most of them but then found the two Haas cars side by side fighting with each other, which ruined his lap and meant he couldn't escape Q1.
Mazepin was not at all happy with Schumacher, who had apparently overtaken him and backed him up into Vettel. With nothing left to lose, Mazepin had taken matters into his own hands and was trying to re-overtake Schumacher, driving directly in front of Vettel.
Vettel (P17) tried to get another flying lap in at the end of Q1 but hit traffic with not one but two Haas cars #DutchGP 🇳🇱 #F1 pic.twitter.com/y8EQh7O607

— Formula 1 (@F1) September 4, 2021
"I'm really annoyed, to be honest," Mazepin said to F1. "It shouldn't have been that difficult with traffic because, as you know, the rules in an F1 team works; one weekend you're the first car, next weekend, you're the second car. This time was my turn to be the first car.
"I've once, in Imola, overtaken the first car when I was the second, and I got a bollocking from the team. [Now] this has happened to me for a second time. My teammate overtakes me and then bumps me into the traffic, and then fucks up my last attempt in qualifying on purpose.
"I'm not happy because if you do it once and you didn't know about it, that's fine, but when you keep doing it twice, that's deliberate. There shouldn't be tension like that in a team, so I'm pissed. I already told the team what I think, and they agree, so I don't know what the other party says."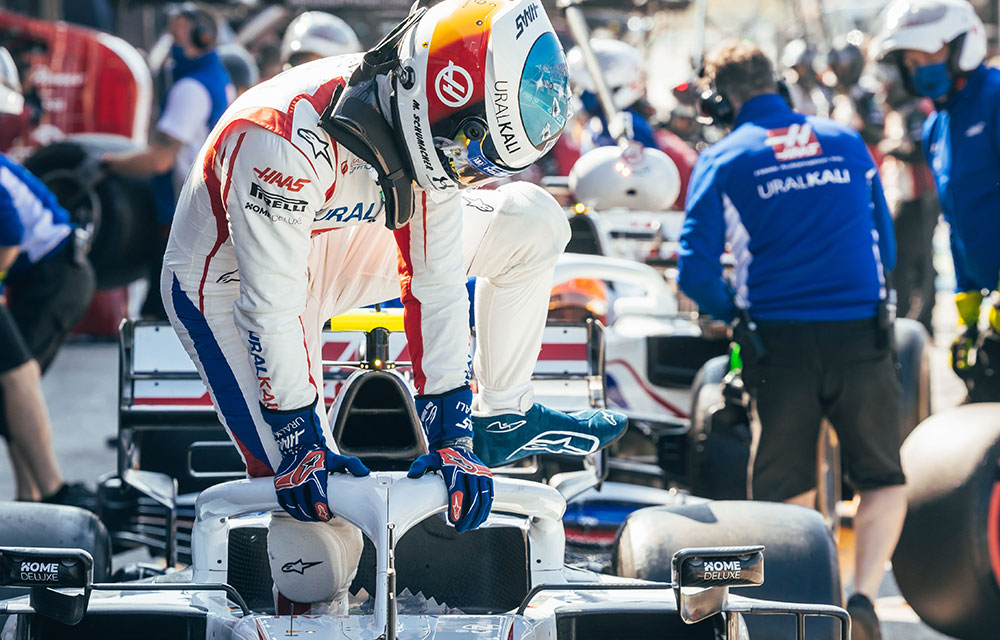 Schumacher didn't think he did anything wrong.
"Well, from my view, I did everything the right way. I was discussing it publicly on the radio. I was saying we're both in a situation that wasn't great. The last corner was not easy.
Obviously, we blocked Sebastian, who I guess is the last person I want to block in this grid, so I'm very sorry for that and to Aston Martin, and we'll try to do our best in the race tomorrow."
Both Mazepin and Schumacher are under investigation for blocking Vettel, and it looks like they'll be definitely penalised, which wouldn't make much difference considering they're both on the final row of the grid. However, it could add some penalty points to their super licences. Schumacher currently has no penalty points at all, and Mazepin has notched up five.
Update: No further action was taken by the Stewards for Mazepin or Schumacher. 
Who do you think was in the wrong, Schumacher or Mazepin?