You know the saying, what a difference a day makes? Well in the case of Nikita Mazepin and Mick Schumacher, none whatsoever. Tensions are still pretty high between them with Mazepin making a few remarks today about their incidents in Zandvoort last weekend. 
At the Dutch GP, Haas teammates Schumacher and Mazepin had run ins in both qualifying and the race which had consequences for the team. Firstly, in qualifying, Schumacher passed Mazepin on their outlaps so Mazepin took matters into his own hands and tried to overtake Schumacher just as he was starting his lap which ruined both of their attempts.
Then in the race, Schumacher was pulling alongside Mazepin to overtake him who aggressively chopped across and pushed Mick into the pit entry bollard which damaged his front wing meaning he had to pit.
At the time both of them were properly angry with each other and it's definitely still heated between the two of them.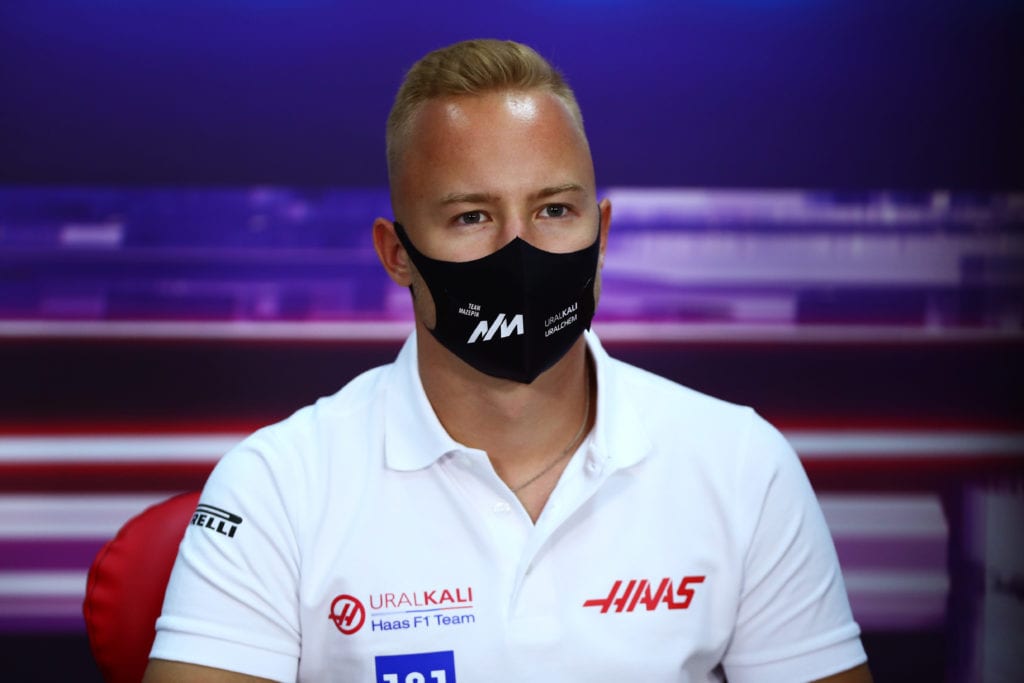 Internally, the team haven't taken any action against their drivers and will continue operating this weekend as usual. At Zandvoort Mick said that his relationship with Mazepin is beyond repair
"I think Mick was a little bit stressed after Sunday so I let him be," said Mazepin to F1. "I think he enjoys his downtime, he's not having an easy time with me so, yeah, we didn't speak."
On his defensive move, Mazepin said: "[Mick] said, 'I don't see anything wrong [with overtaking in qualifying]' so I don't see anything wrong on Sunday, word for word. Let's keep going."
The Haas is overwhelmingly the slowest car in the field so the only driver they can really race is their teammate which is why the fight is so fierce between them.
The fight hit another low point in Baku earlier in the season. A similar high speed and aggressive defensive move from Mazepin which also wasn't investigated by the stewards led to Schumacher shouting: "Does he want to kill us?"
Drama on the final lap between the two Haas drivers.

Schumacher slipstreamed Mazepin on the final straight but wasn't happy with his teammates defence.

Schumacher on the radio: "What the **** was that? Honestly! Seriously? Does he want to kill us?" pic.twitter.com/5CeqYzFDIe

— WTF1 (@wtf1official) June 6, 2021
They've proved on occasions that they can race though and at the last Sprint weekend at Silverstone they had a very good quality duel. The team will be hoping their battles are more like that in Monza rather than like Zandvoort.
What do you think of the Haas fall out? Will it get better or worse?