McLaren discovered something concerning about their pit box during FP2 at the Abu Dhabi Grand Prix. It turns out that the rectangular strip of concrete where the team's cars are set to stop all weekend is extremely slippery! 
After Danny Ric raised the alarm about a "really bad slippery patch," Sky Sports F1' Ted Kravtiz reported that the pit apron had recently been re-concreted. 
While Lando was able to lay down some rubber on the concrete later in the session, McLaren boss Andreas Seidl said his team are considering raising the issue with the FIA 🤨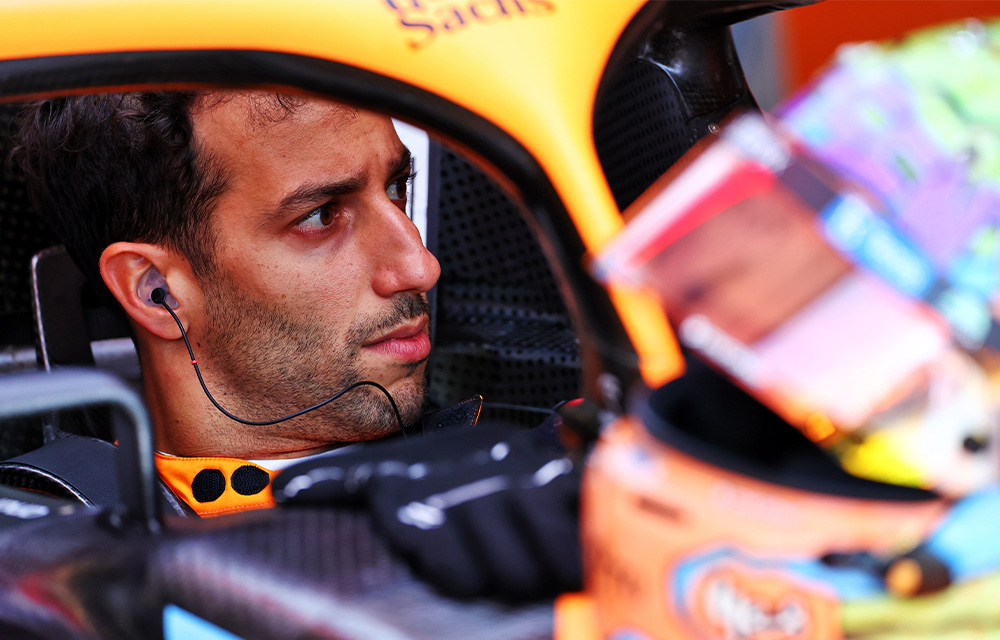 "We are not as a team allowed to modify the surface here next to the garage or out on the grid," explained Seidl. 
"So that's something we need to have a look at after the session and see if there's anything we need to speak to the FIA about." 
Seidl's comments are backed up by the FIA's regulations, which say that teams "may not attempt to enhance the grip of the surface in the pit lane," except for "drying or sweeping, or by laying tyre rubber when cars leave their pit stop position."
La zona más deslizante en el area de cambio de ruedas de la que se está quejando Ricciardo

The pitstop more slippery area that Ricciardo is complaining about. #f1 #AbuDhabiGP pic.twitter.com/g0mgxn6ez6

— Albert Fabrega (@AlbertFabrega) November 18, 2022
That said, the regulations do include the proviso that if a "problem has been clearly identified and a solution agreed to by the Safety Delegate," it can be possible to make changes. 
With racing action in Abu Dhabi now imminent, it's unclear whether other teams have the same issue, though it could prove severe enough for McLaren to contact the FIA! 😳
Could a slippery pit box be a banana skin for McLaren this weekend?