Just when you thought you could have a nice break in between races, Mercedes have dropped a bombshell and have asked for a 'Right of Review' for the incident between Lewis Hamilton and Max Verstappen at the Brazilian GP this weekend. Drive To Survive certainly won't be short of drama next season 🔥
In a statement shared on Tuesday afternoon, Mercedes have referenced the "new evidence" that has become available and wasn't shared with the FIA at the time. We can only assume that this is referring to the Max Verstappen front forward onboard camera that has now been made public.
"The Mercedes-AMG Petronas F1 Team confirms that we have today requested a Right of Review under Article 14. 1. 1 of the International Sporting Code, in relation to the Turn 4 incident between Car 44 and Car 33 on lap 48 of the 2021 Brazilian Grand Prix, on the basis of new evidence unavailable to the Stewards at the time of their decision."
— Mercedes-AMG PETRONAS F1 Team (@MercedesAMGF1) November 16, 2021
The incident in question saw Lewis Hamilton attempt to pass Verstappen to take the lead of the race. The two championship rivals were forced off the track, yet the stewards decided not to investigate the manoeuvre.
It has remained a popular topic of conversation, especially as FIA Race Director Michael Masi admitted that they didn't have Verstappen's front-facing onboard when they decided to dismiss any further investigation.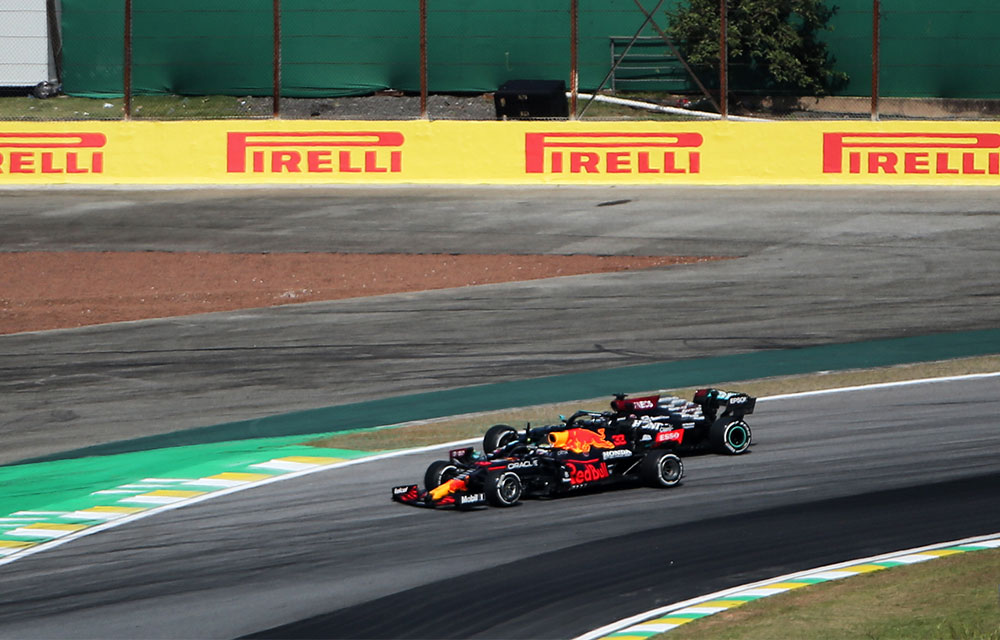 Hamilton did eventually pass Verstappen for the win, but the reigning constructors' champions clearly think this new evidence is enough to warrant a Right of Review and want answers on the incident.
It's certainly another twist to this insane 2021 season, and we can't wait to see what the next steps are..