IT'S BACK. Are we happy or not? The black Mercedes was undoubtedly a fan favourite, and many called for its return. However, that was until every other team also added black to their car in some way, shape or form. But if any team can get away with going all-black, it's Mercedes. I'm in a real inner-conscience battle with myself. On the one hand, 'IT IS GORGEOUS', and on the other, 'THAT IS ENOUGH!' 
But we can't help but be a tiny bit in love with this livery, and at the face of it, we are really happy for its return.
Lewis Hamilton and George Russell will once again be behind the wheel of the W14 – after a disappointing start to their 2022 campaign, they ended the season on a high-ish.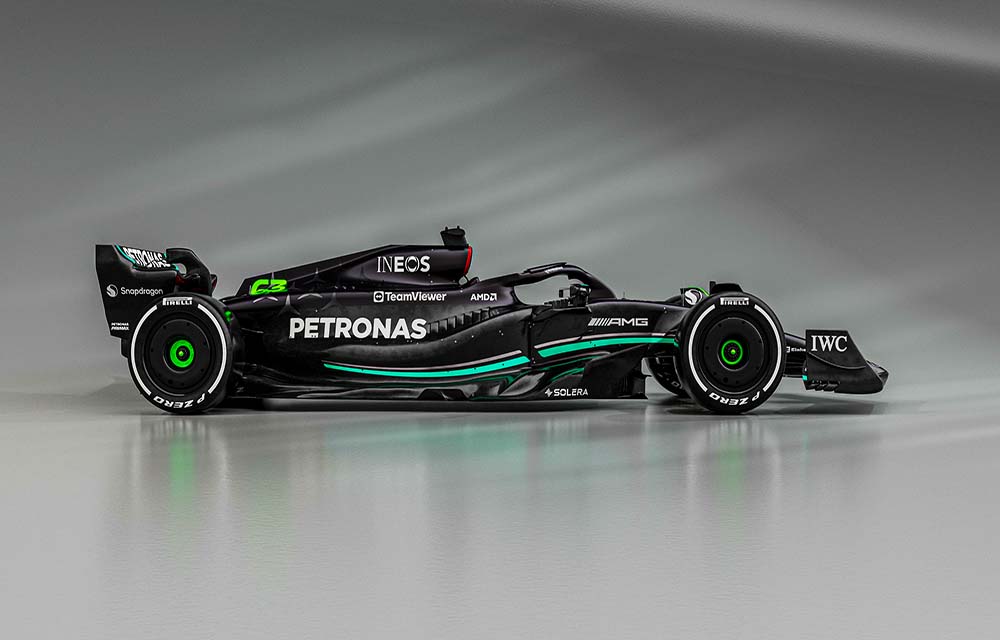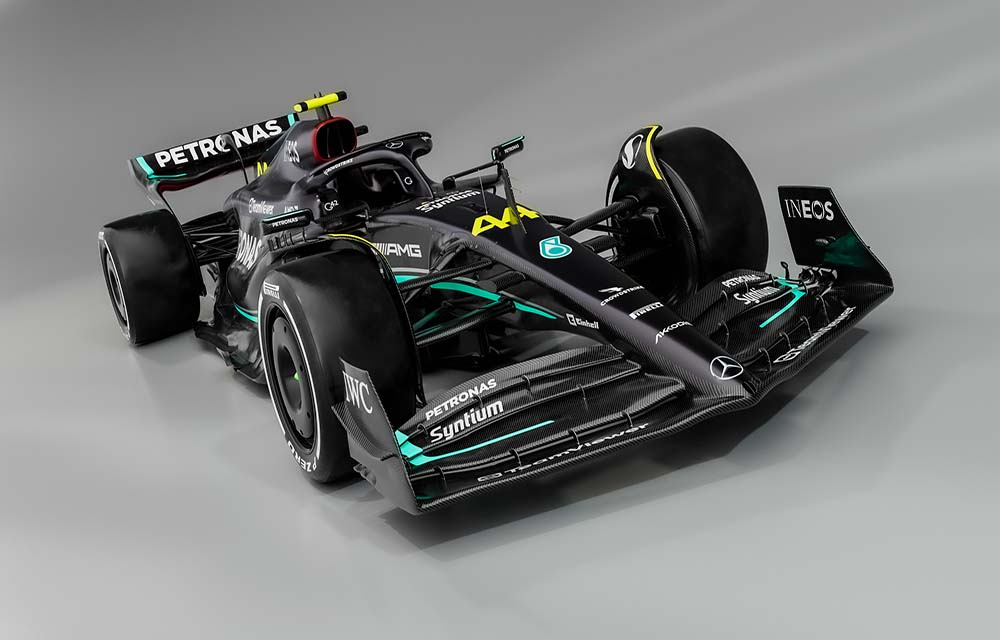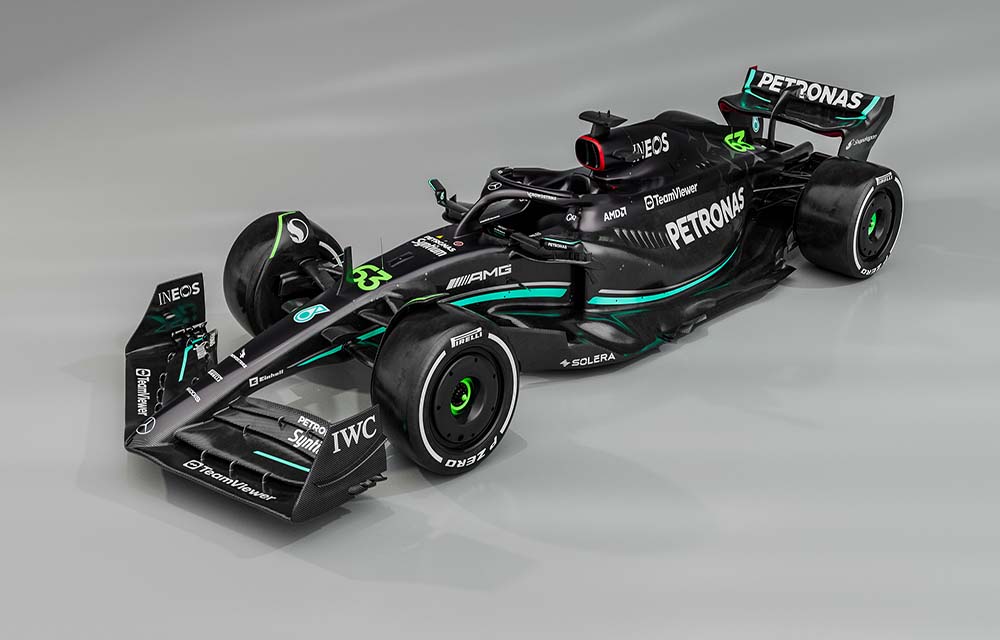 Do you love the 2023 Mercedes livery? Or have you had enough of exposed carbon? Let us know in the comments.