Mercedes might not be launching a space programme any time soon, but Lewis Hamilton certainly had a launch of his own during the Belgian Grand Prix. First-lap contact with Fernando Alonso meant Hamilton's car was launched into the air and landed back down, taking one hell of a hit!
In a move he took full responsibility for, Hamilton tried to pass Alonso and move up into third but closed the door too early. The result was him colliding with the front wheel of the Alpine and causing his Mercedes to go airborne.
It has since been revealed that the Mercedes sustained a 45G vertical impact during its crash landing before coming to a stop later in the lap.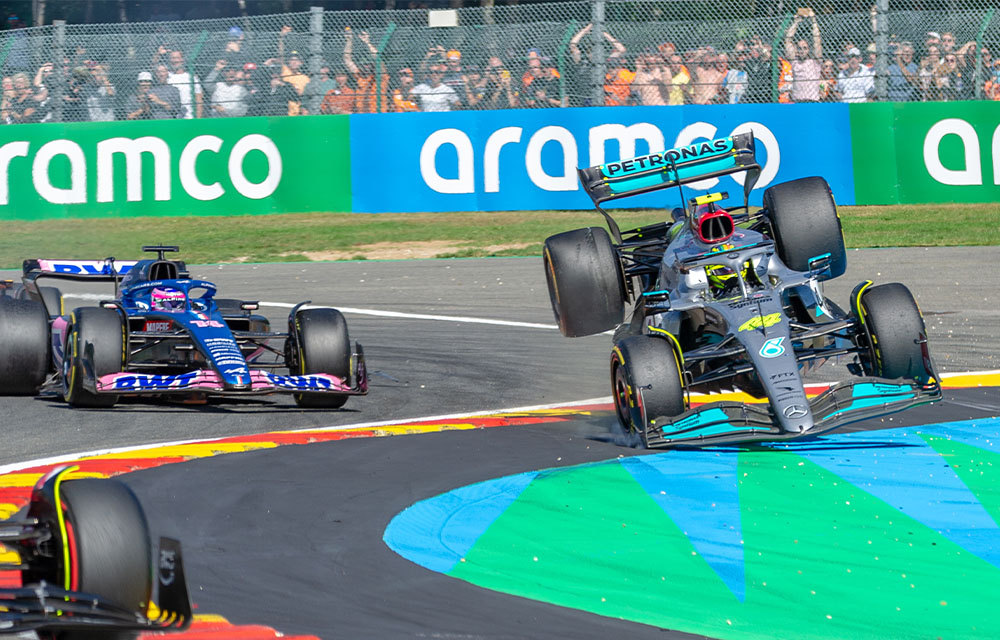 Speaking on the Mercedes F1 YouTube channel, Mercedes strategy director James Vowles said: "It was a large, large impact. It was measured at 45G on the SDR recorder in the car, which is very big on a vertical load.
"He will be OK," he added. "He will be back in Zandvoort fighting. 
"I think primarily for him he is frustrated, frustrated that he had a very fast race car, and a podium was possible, but he, like all of us, is here to fight and continue moving forward."
Hamilton refused to visit the medical centre after the impact, something the FIA issued him a warning for as a reminder to other drivers "that stronger action may be taken in the future" if they don't follow the rule
We hope Lewis isn't feeling too sore from the impact!