Can someone please explain what happened during yesterday's qualifying? We don't know how Valtteri Bottas and Lewis Hamilton snatched a front-row lockout at the Mexican Grand Prix from under Red Bull's noses, and neither do Mercedes 😂
Despite topping FP1, the Silver Arrows looked to be firmly on the back foot heading into qualifying. The traditionally 'Red Bull track' was exactly that in FP3, where their rivals were comfortably ahead. When told about the gap to Sergio Perez in P1, Hamilton was rather startled and exclaimed, "six-and-a-half tenths?!"
Just like this whole season, always be prepared to expect the unexpected.
A Mercedes pole position was shocking enough, but the even bigger surprise was who it was – Bottas. Due to leaving the Brackley-based team for Alfa Romeo at the end of the year, he left us all completely dumbfounded. Going nearly one-and-a-half tenths clear of his teammate, he was three-and-a-half tenths quicker than Max Verstappen, who everyone had assumed would snap up pole. 
Mexico is a Red Bull tra- pic.twitter.com/8kqlis9IcP

— WTF1 (@wtf1official) November 6, 2021
Even he seemed a tad baffled by the 19th pole position of his career, his second in three races and the 10th different polesitter in the last ten races at the Autodromo Hermanos Rodriguez.
"I think everything came together even better than I was expecting. I definitely surprised myself, but the team was as well a bit surprised that we were actually 1-2 because we seemed a bit off in FP3," Valtteri told Sky Sports F1.
"Really rewarding feeling that all the changes we made were still in the right direction and managed to remain calm and still try and execute the best weekend out of the car, and it worked."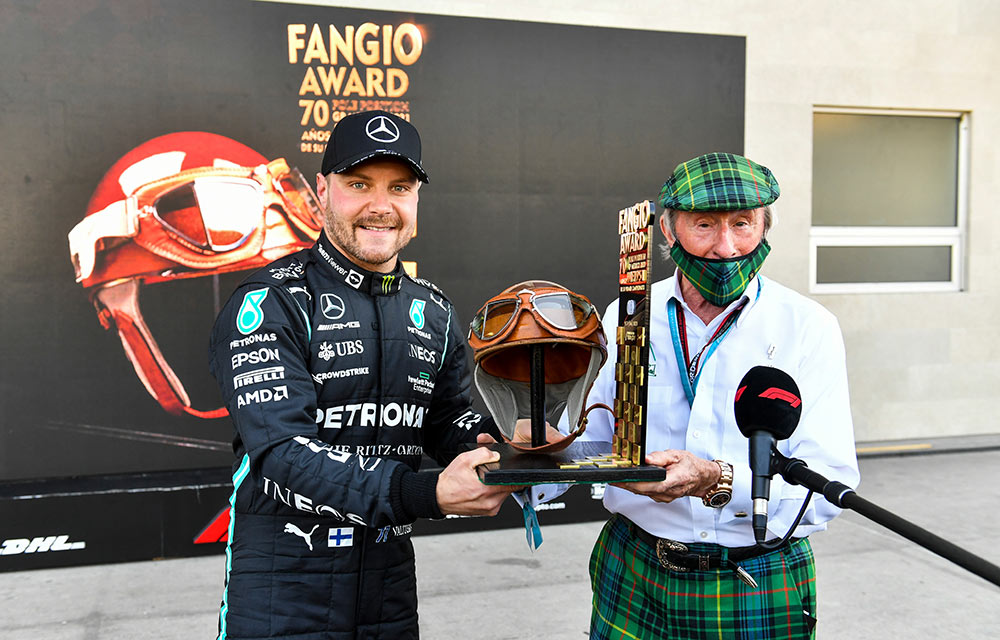 He wasn't the only one left scratching his head as seven-time F1 World Champion Hamilton struggled to wrap his head around what we'd just witnessed.
"We are both, and I think probably everyone in the team, shocked that we are on the front row because they've been quicker than us all weekend, half a second, six-tenths.
"No matter what we did to try and improve the car, we couldn't really close that gap much," Hamilton continued. "It's a real shock."
Did you expect Mercedes to come out on top in Mexico? Let us know in the comments below.