CAN WE HAVE A ROUND OF APPLAUSE FOR MICK SCHUMACHER 👏 He rightfully made his way to the Race Of Champions final, knocking Sebastian Vettel out in the process and facing Mattias Ekstrom is a fiery end to the weekend – LITERALLY. 
But, despite a sensational job from both drivers, Mattias claimed a fourth Race Of Champions crown after claiming a 2-0 victory over Mick.
Although the drive was *chef's kiss*, it was made even more impressive by taking on the role of fireman midrace. Yep. A small fire in the centre of the cockpit appeared. Determined not to pull out of the race, he put it out with his glove.
Drive so fast your car catches fire 🔥 < Drive even faster so the fire goes out 🧠#ROCSweden pic.twitter.com/pJxeo5qy3G

— #ROCSweden (@RaceOfChampions) January 29, 2023
Ekstrom said after the race, "it was starting to be, a bit, bad smoke and my co-driver, I think he wanted to stop, but I was not so interested."
"I switched off the windscreen heater, and I kept going and tried to shut the fire down on the straight, and luckily it stopped." That poor co-driver 😂
Mick has had a spectacular weekend and has taken to driving in the snow and ice, reminding Ekstrom of his battles with seven-time F1 champion Michael Schumacher during their time at ROC.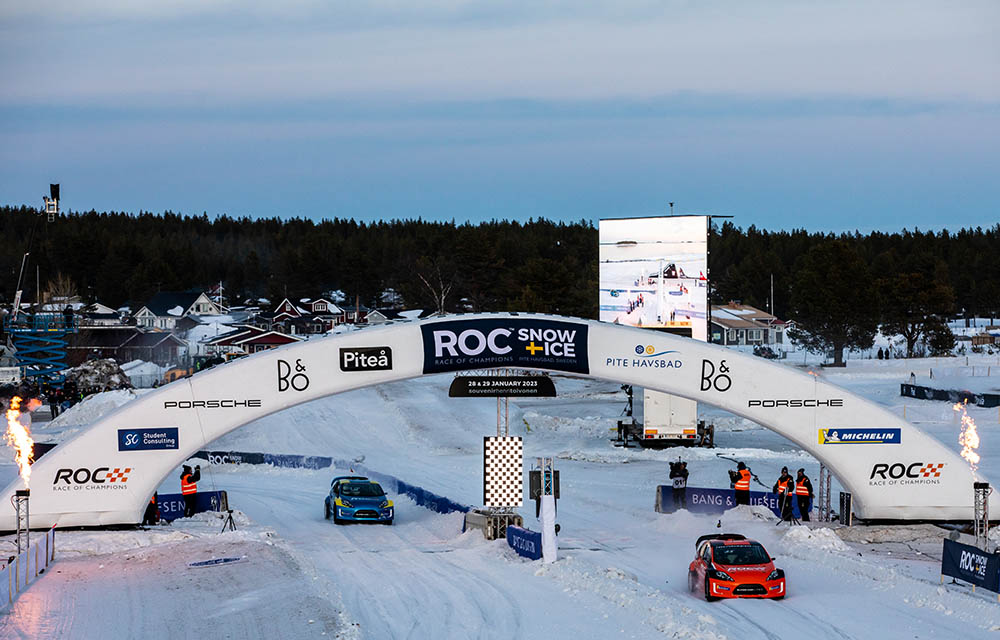 "Everybody knows I had two finals against Michael when he was here, and it feels so fantastic in a way to compete against Mick. It's also very emotional for me because I had only great moments with Michael in this event."
"To see him [Mick] in the final is very special and I'm super proud." I'm not crying, you are.
Did you watch Race Of Champions this weekend? Let us know in the comments.