If you love motorsport, keeping up with all the sessions and start times can sometimes be challenging. Unless you've got a photographic memory or some uber complex self-made alarm network in your phone, it can be a difficult task to remember when everything's happening.
Well, that's where 'Fixture Calendar' comes in. Whether you're a fan of racing on two wheels or four, the website is your one-stop hub for accurate time-zone timetables and race-specific links to tickets, travel, news, plus so much more.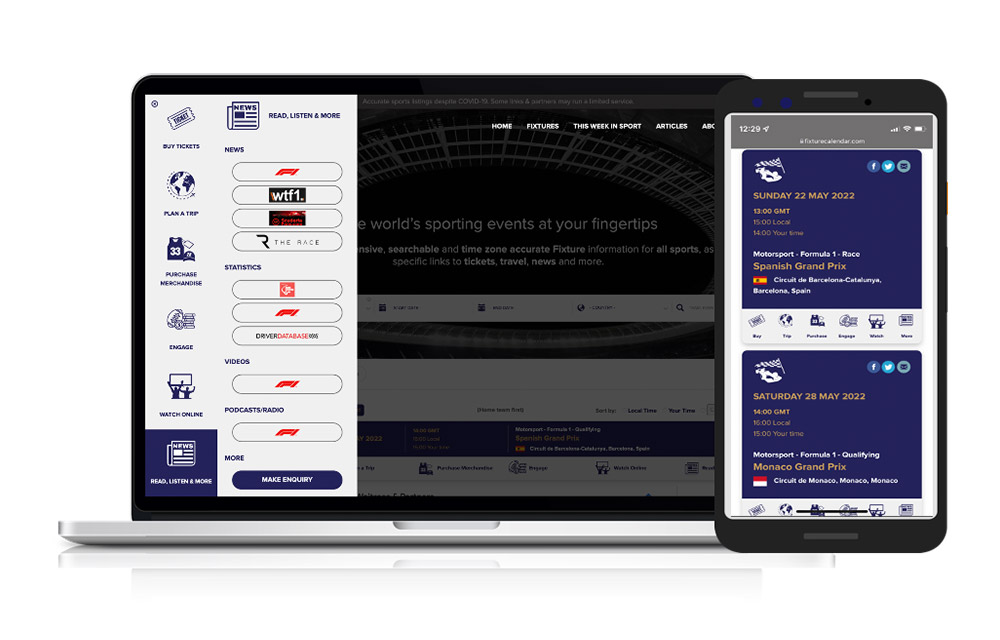 It's not just motorsport info available either! More than 70 sports are represented on the website to ensure you don't miss a match, game or race. Even when there's no racing on, you'll find recommendations on the world's biggest sporting events or handy guides, so you're always in on the action!
With the seasons getting longer and the calendar still moving around, make sure you always keep track of your favourite team, driver or championship, thanks to Fixture Calendar! Never miss a single qualifying shootout, race-winning pitstop or podium celebration again 🏆
The site is easy to use and, more importantly, completely free. Whether you follow F1, IndyCar, NASCAR or MotoGP, use Fixture Calendar to ensure you get the most out of motorsport.