There's no denying that Lando Norris has got the best view in the house of the Max Verstappen vs Lewis Hamilton battle at the start of the Abu Dhabi Grand Prix tomorrow. After a superb qualifying session that sees him start a mega P3, Norris confessed he's feeling a little nervous. 
An impressive 1:22.931 was enough to secure him P3 on the grid, albeit eight-tenths away from pole-sitter Verstappen's fastest lap. However, that blessing could turn out to be a curse for Norris.
The Brit has the unenviable position of knowing any move he makes has the potential to swing the championship fight one way or the other.
THIRD! WAHOOOOO!

— Lando Norris (@LandoNorris) December 11, 2021
Starting just behind the two title contenders has left him anxious about the potential backlash that would come flooding his way on social media if he were to get involved.
"I'm a bit nervous because I kind of want to just stay where I am and just watch everything unfold over the first few laps or even the whole race," he remarked.
"I also don't want to really get involved too much because it can cause a lot of controversy. I don't know whether to go for the move, not go for the move. I'll do my best, and if I have a chance, I'll go for it."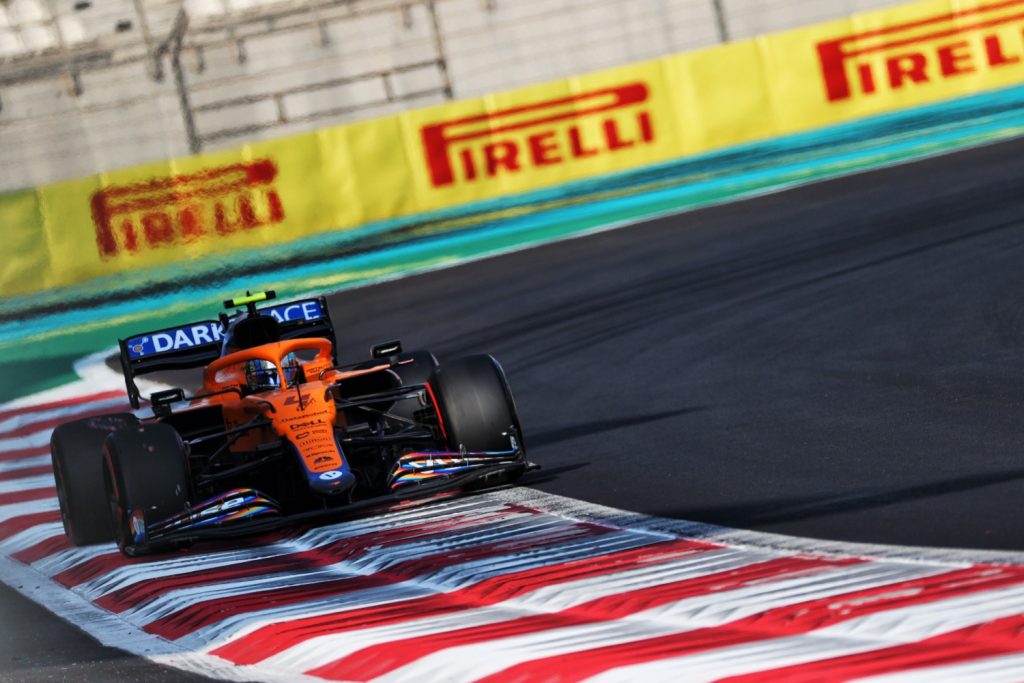 Any points would be helpful for Norris, who's locked in a championship fight of his own with Charles Leclerc, who'll start from seventh. Lando currently sits four points behind the Ferrari driver in sixth in the fight to finish the best of the rest in the drivers' standings.
Should Norris keep out of the Hamilton/Verstappen battle? Let us know in the comments below.