Lando Norris has been a man in demand in 2022. Not only has he raised his stock by outperforming teammate Daniel Ricciardo in another impressive F1 campaign, but the Brit revealed this week that he had spoken to Red Bull before re-signing for McLaren. 
Agreed earlier this year, the renewal is set to keep Lando in a papaya race suit until 2025, but it appears that he's already got his eyes peeled for chances to compete elsewhere in the years to come. 
In 2018, the McLaren man took part in the 24 Hours of Daytona with fellow F1 star Fernando Alonso and veteran endurance racer Phil Hanson, for Zak Brown's United Autosports team.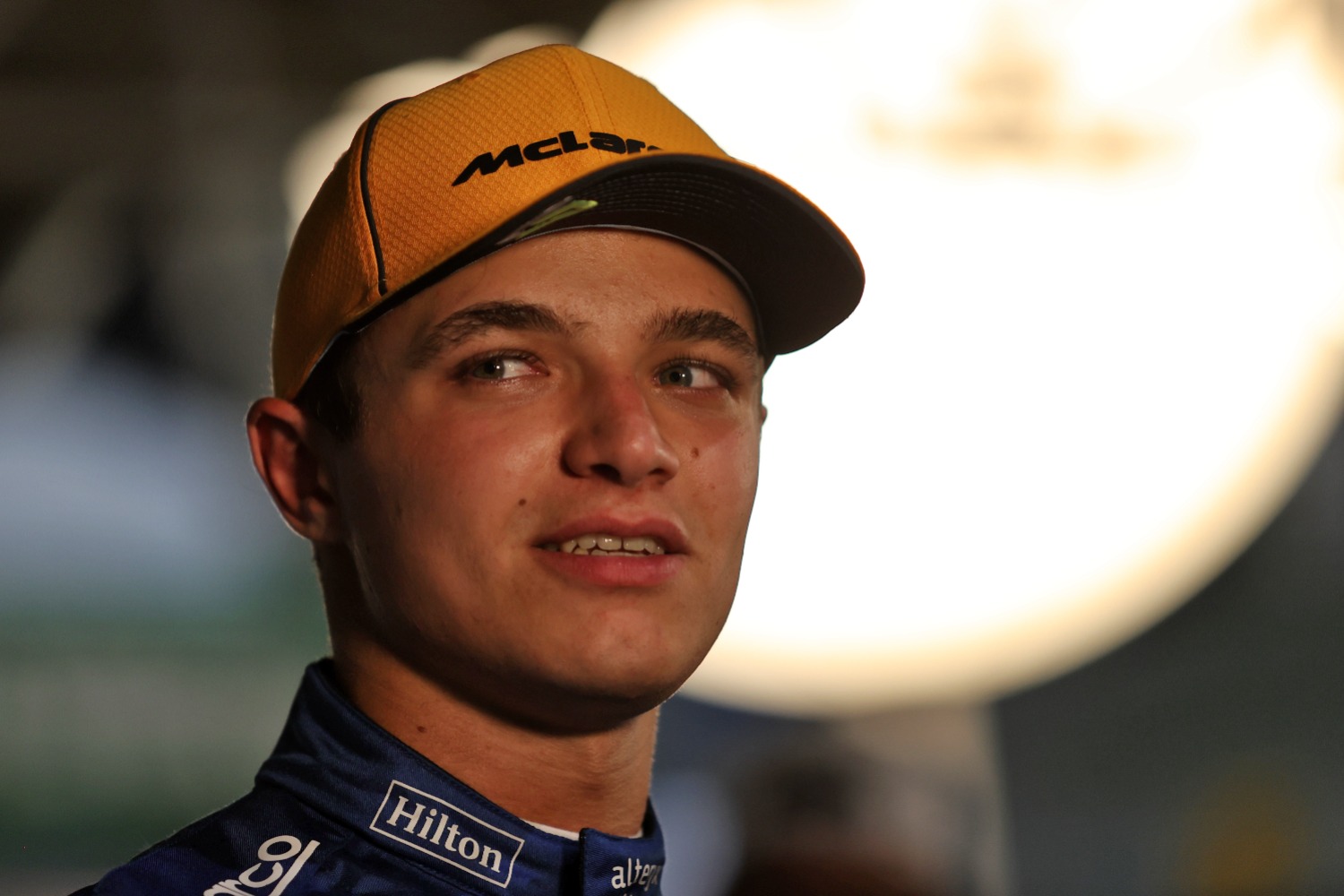 On that occasion, Norris' hopes of long-distance racing glory went up in smoke, as his LMP2 race car suffered mechanical issues. However, the young Brit has now suggested that this experience has whetted his appetite to sample more racing outside of F1. 
"I would love to drive more, I would love to get more opportunities," Norris told Racer. 
"Formula 1 is my life at the minute, I understand that. But doing the Daytona 24 hours and things like that, I would love to do, and I'm sure in maybe 10 or 20 years I will have that opportunity, or more opportunities to do it."
The chequered flag waves on qualifying at Daytona. @alo_oficial & @LandoNorris will start the 24-hour race in P13. #Daytona24 🇺🇸 pic.twitter.com/bqXeM8CjHf

— McLaren (@McLarenF1) January 25, 2018
Given that F1's new record 24-race calendar is set to put the endurance of Lando and all his fellow drivers to the test next year, he says downtime will be at a premium. 
Understandably, when he does get a break, the 22-year-old expects he'll "just want to go away and forget about Formula 1″ before coming back to it, and he doesn't plan on racing in other series alongside F1. 
On the other hand, with McLaren venturing into series like IndyCar, and his teammate recently getting to demo a NASCAR, he says he has started thinking about other vehicles he'd like to drive.
"He [Ricciardo] got to drive the number three Dale Earnhardt car, I don't really have anyone I've looked up to like Daniel and Earnhardt," he added. 
"Maybe [I'll try] a motorbike, but I probably wouldn't be able to come back to four wheels if I went motorbiking because I'd crash!"
For the time being, Lando says he's committed to F1. That said, he's got plenty of time left in his career to try out other categories. Maybe MotoGP should be off the cards, though. 😅
Would you like to see F1 drivers dabble in other racing series off-season?