Lando Norris has been showing some real potential this Hungarian Grand Prix weekend. Not only did he manage to get his McLaren into P2 during yesterday's second practice session, but he's now going to be starting tomorrow's race from the second row of the grid!
Lando was naturally buzzing with a fourth-place finish during qualifying. However, when asked by Sky Sports F1 if there were any disadvantages to starting on that side of the grid, the McLaren driver got some serious 2021 flashbacks.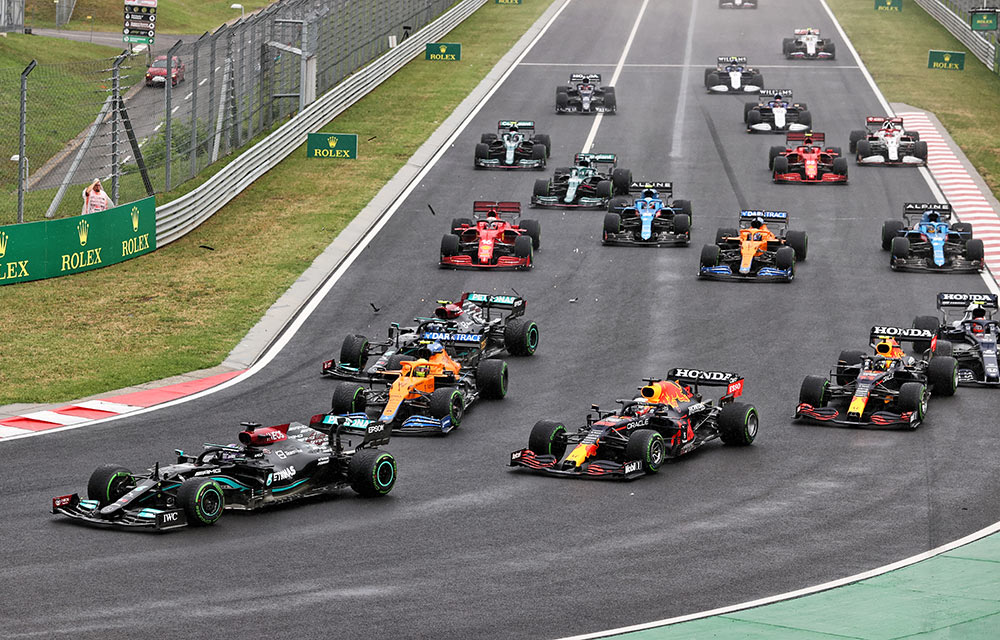 "On the inside? The disadvantage… um … I mean Bottas isn't too far behind me, and we know how last year went," he laughed.
"No, I wouldn't say so," he continued. "I've got the inside. It's the dirtier side. Conditions could look a little bit iffy tomorrow, with a chance of rain. As long as it isn't wet on my side, and hopefully wet on the other side, then I won't mind about that".
Live from the Paddock. 📸 Caught @LandoNorris cheesin' 😁🧀#HungarianGP 🇭🇺 pic.twitter.com/dRUloJZHy7

— McLaren (@McLarenF1) July 30, 2022
Norris added that if McLaren could finally setup their car perfectly, it would make Lando more comfortable behind the wheel, and first-time pole sitter George Russell would need to watch his back 👀
"If we can get a car which gives me even more confidence and I can drive it how I want, then George wouldn't be on pole," he joked.
Where do you think Lando will finish tomorrow?