Talking about dealing with mental health struggles isn't always an easy conversation, but we're so pleased to see drivers and teams encouraging awareness to break the stigma surrounding it. One of the most vocal voices has been Lando Norris, who said he's proud to be championing the issue.
In a heartfelt piece for International Men's Day in November 2020, the McLaren driver opened up about how despite appearing confident behind the scenes, he struggled with anxiety, doubts and imposter syndrome, especially during his first F1 season.
Since then, the 22-year old has continued to speak honestly about the challenges he faces, including a lack of privacy, and noted that he's glad to be having a positive impact on others who might be struggling.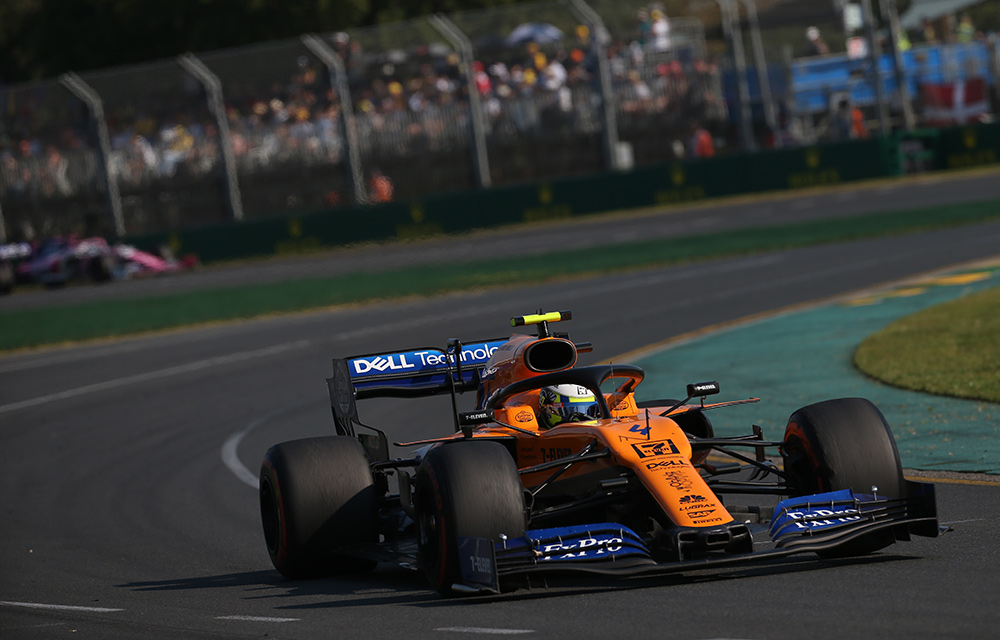 "I'm proud to be part of that group of people who have accepted it and are happy and confident to speak out about it. And I think one of the biggest things which allowed me or made me think it's a very good thing to speak out about it is my fans, my followers," he told F1.
"It's basically when I would hint at it, for example, the first few times, before I was speaking about it publicly, a few of them saying it's helping them or the impact it had on them – and over time raising the impact I can have on those thousands of people is huge."
Thankfully, more drivers have recently felt comfortable enough to talk about their mental health, including his teammate Daniel Ricciardo and four-time F1 champion Sebastian Vettel.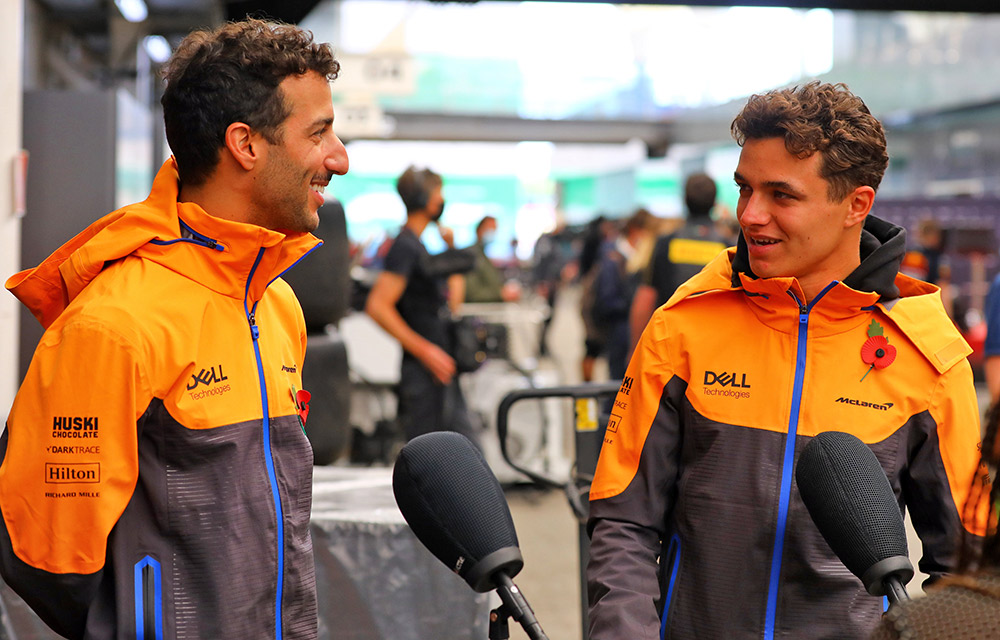 "When I started to get messages of me helping them out or making them feel much better or their friends or family or whatever, that's like a pretty amazing thing to see how much you can help some other people.
"So the more I saw that, the more I really realised the impact I can have and the place I am in F1, in my life with the followers I have, with the fanbase I have… So, therefore, I thought it better to speak about it more publicly, and worldwide and so on, and try and help as many people as possible."
From us, to you: Thanks Key Workers ❤️ pic.twitter.com/28k9aobZwP

— Lando Norris (@LandoNorris) July 15, 2021
As part of McLaren's work with Mind, he and former teammate Carlos Sainz Jr raised over £60,000 through their self-designed Eifel GP helmets, while he and Daniel created t-shirts for World Mental Health Day last October, with 100% of the proceeds going to the mental health charity.
Furthermore, the Brit auctioned off his home Grand Prix helmet used at Silverstone, donating the funds to Our Frontline, which provides mental health support for frontline workers.
We're so proud of you, Lando! 🥺