Lando Norris has been battling illness all weekend, whether that's been problems with his throat or puffy, sore eyes. McLaren confirmed he'd returned plenty of negative COVID tests, and despite missing the pre-race build-up to soak his eyes in a cold flannel and see the Team Doctor, he still managed a solid P8 result for the team!
However, after skipping media duties post-race to spend time with the Team Doctor, McLaren have now revealed he's been suffering from tonsillitis. Poor chap!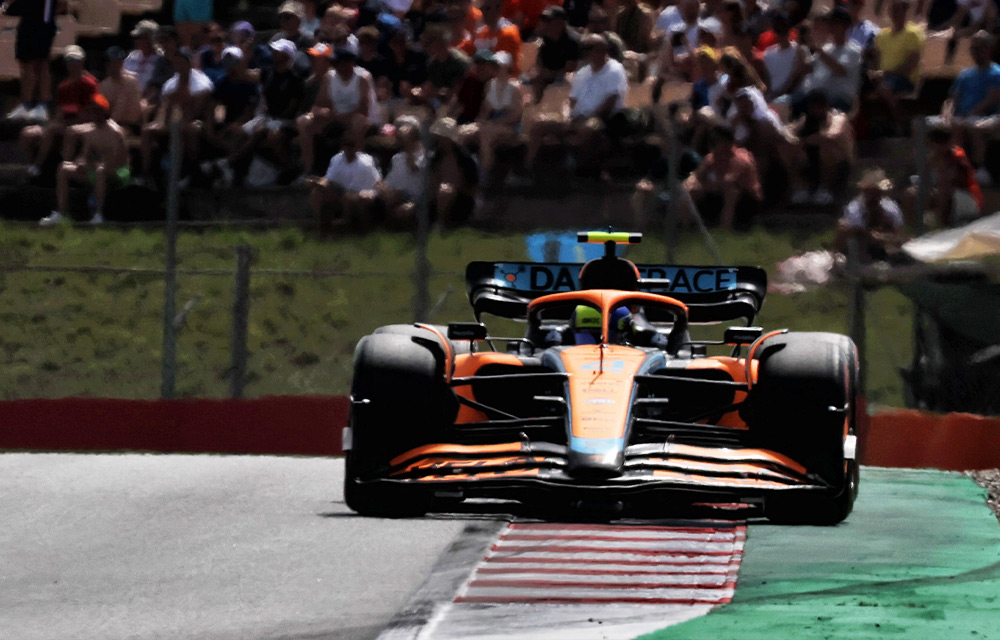 "Obviously, when you're not feeling well all weekend and when your energy levels are low with the tonsillitis he was suffering from, it was a very challenging race, especially in these hot temperatures as well," team boss Andreas Seidl said to media including The Race after the GP.
"He was pretty flat after the race. Thanks to the great medical support within the team he has around him.
"We need to make sure he has some good rest now for the next four days before we then go again in Monaco."
He started the race like this:

He finished it in P8 with all-important points for the team.

Take a bow @LandoNorris ✊ https://t.co/D9mzzmPD0p

— #L4NDO (@TeamL4NDO) May 22, 2022
"Today was tough," Lando echoed. "I was feeling really unwell before the race as I'm suffering with tonsillitis, and that, in combination with the high temperatures, made this one of the hardest races I've ever done.
"I've been a bit on the backfoot this weekend as most of my energy has been spent fighting off this illness.
"I've had to miss a lot of engineering sessions, which has compromised my weekend, and I definitely wasn't as prepared for the Grand Prix as I could have been. With that in mind, I'm really pleased to have come out of the race with decent points for the team."
What a mega job from Lando to make up three places and finish eighth for the papaya team!
Get well soon, Lando 🧡