Imagine you get to drive a 200 mph+ F1 car for a living. You don't just drive for one of the championship's most successful teams, but you're one of F1's rising stars. Each year, you look more and more like world champion material. Life doesn't get much cooler right? 😎
Well, in Lando's case, it looks like he's SOMEHOW managed it. As if his life wasn't enough like a movie, he's now gone and got himself a seat on a fighter jet like something out of Top Gun! 
You might well be asking, 'wasn't Lando sick in Brazil? Why would he get in a jet?' And you'd be right. But after taking flight in one of the Red Arrows this week, he revealed that he wasn't feeling up to it but wanted to do it for his pal and race engineer Will Joseph 🥰
Lando Norris. Ready for flight.@LandoNorris @McLarenF1 @SkySportsF1 #RedArrows pic.twitter.com/Z4PczCpibc

— Red Arrows (@rafredarrows) November 17, 2022
"I couldn't say no. If I said no, Will couldn't do it either," explained Lando.
"Will was the guy who first spoke to the Red Arrows a few years ago and wanted to put it all in place. He went up in another plane at the same time that I was up.
"If I said no, he wouldn't have got that. Really, apart from his kid's birth, it was the best day of his life!"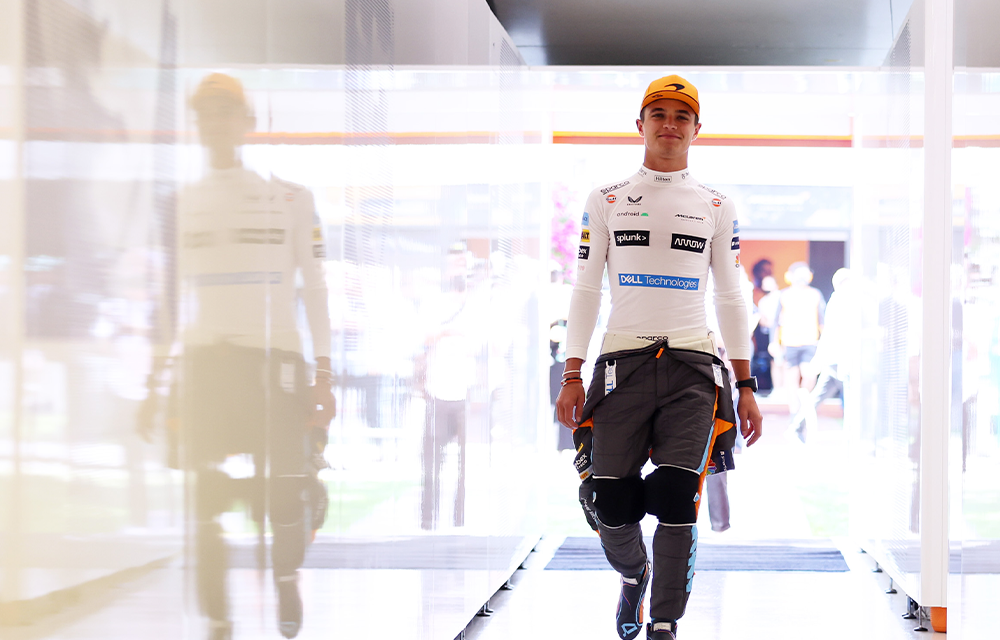 So what callsign did Lando go for? Maverick, Iceman? VERY disappointingly, he didn't get given one. That said, he did get to fly with the RAF Aerobatic Display Team AND keep some of his flight gear as a souvenir 🤩
Before take-off, Lando let slip that he was actually scared about the prospect of being hurled around at high speed. You'd think he'd have been used to that by now!
But after landing, he said he was surprised by how much he'd enjoyed the experience.
You might be cool, but are you @LandoNorris in an RAF Red Arrow cool? pic.twitter.com/B4nVcP4HTL

— #L4NDO (@TeamL4NDO) November 17, 2022
"I didn't think I'd enjoy it because I thought I'd be too scared. I'm scared of heights, I hate being a passenger," added Lando.
"You feel more open. In a Formula 1 car, the sides come to here [pointing at cockpit height]. I didn't feel very safe, at first.
"But then you've got the g-suit on, and the belts tighten up. It's probably one of the coolest things I've ever done."
Lando made his switch to green overalls work (in the end). What do we think his callsign should have been?