There's been a lot of speculation that McLaren's 2022 F1 car has been set up to fit the driving style of Lando Norris, but the British driver is adamant his dominance over Daniel Ricciardo has nothing to do with the car they're driving. 
Speaking on the Beyond the Grid podcast, Norris said: "There have been things said that he doesn't suit the car, and everyone thinks that I do suit the car and the car is made around me and all of that stuff, but it couldn't be more untrue.
"We do drive in different ways, and therefore what we request from the car is quite different. But by no means is it anywhere near more adapted to me than to him."
Driving a car he calls "very unsuited" to his driving style, Norris is currently seventh in the drivers' standings. He is 69 points clear of his Aussie teammate.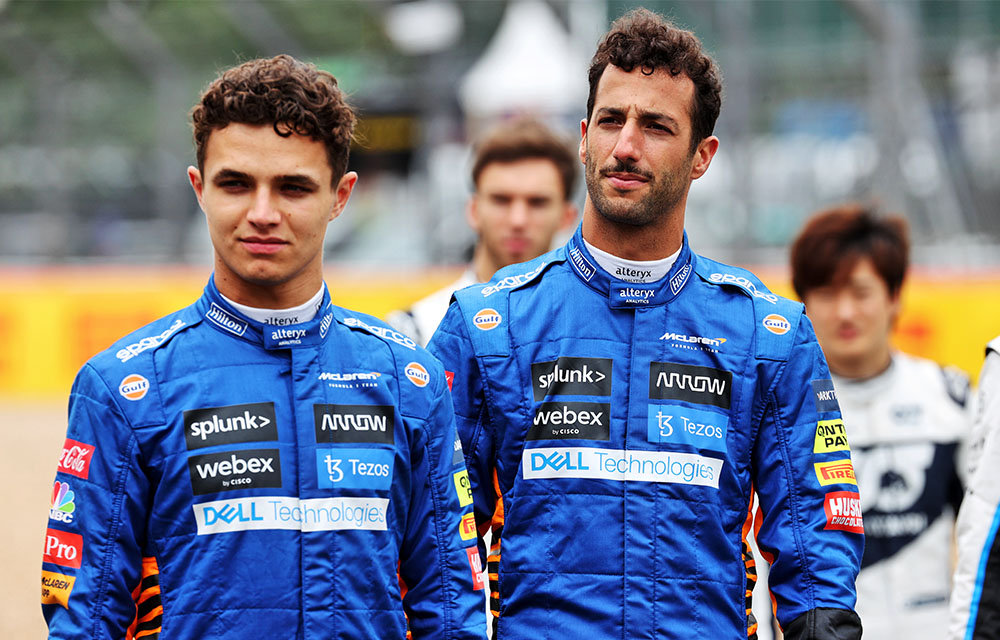 Norris added: "I would say at the beginning of the year it suited Daniel a lot more than it suited me in terms of how you had to drive it.
"That's something I really struggled with at the beginning of the season and I'm coping with or have adapted to it a lot more now.
"I would say [I've become] more well suited to it."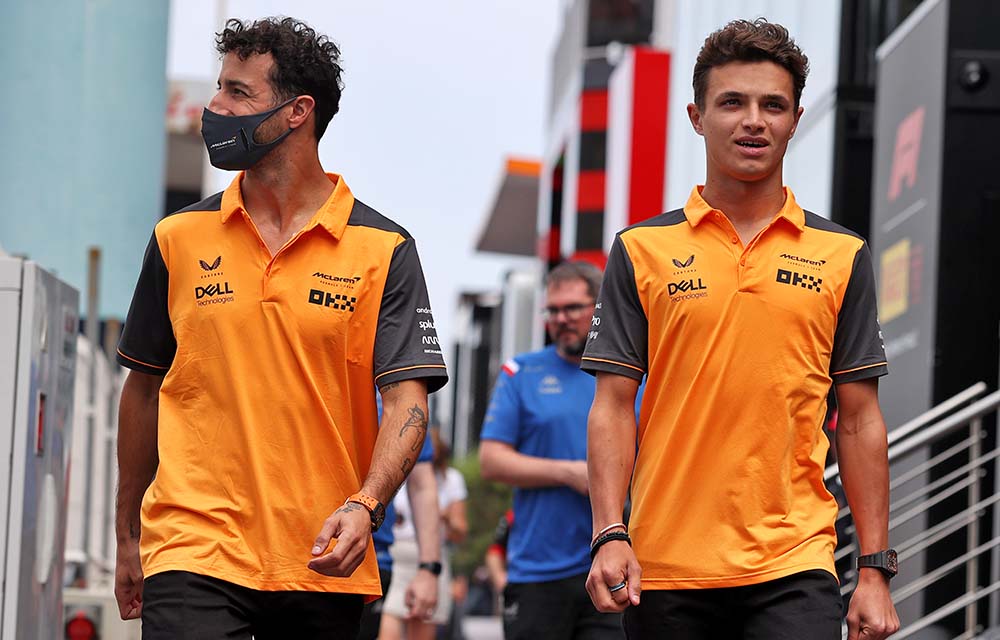 McLaren has taken a big step backwards since 2021, falling to fifth in the constructor's standings.
Norris did manage a surprise podium at Imola, but it's pretty clear he's not enjoying life in McLaren's latest F1 car.
"It is far from a car that I would want in an ideal world. If I wanted to go and do the best lap possible and you give me that car to go and do so, it is definitely not the car that I have now."
With Oscar Piastri replacing Ricciardo in 2023, could McLaren return to the front next year?