Complaining that the regulations aren't enforced properly is one thing, but that's got nothing on F1's "gentleman's agreements". Intended to stop drivers passing cars at the end of their out laps in qualifying and compromising each other, this unwritten rule isn't always followed.
Returning to traffic paradise in qualifying for the Qatar Grand Prix, the final few seconds of Q1 saw seven cars tiptoeing their way around Turn 16. With 18 cars on track, an impatient Charles Leclerc weaved his way through the queue into the final corner.
Not prepared to wait any longer, Alpine's Fernando Alonso also made his way past Lando Norris, something which left the McLaren driver frustrated with the current system.
The ✨traffic paradise✨ phenomenon makes its debut in Qatar #QatarGP 🇶🇦 #F1 pic.twitter.com/Lg5qXyAXZF

— Formula 1 (@F1) November 20, 2021
"The big problem, or the thing that went a little bit wrong was the Q1. The track is improving so much but I was at the back of the pack. I don't know really what the idea is, we have the gentleman's agreement – whatever that is."
"I don't know anymore so. I'm guilty of it as well, like in the past races I've also overtook with a few corners to go to get myself in position. Just sometimes you expect something to happen and it doesn't happen so it was tricky to kind of get that position and obviously, didn't allow me to get that final lap in Q1."
This isn't the first time these "gentleman's agreements" have been under the microscope. Haas' Nikita Mazepin claimed he was unaware of the situation after overtaking cars on their prep laps into the final sector at the Bahrain Grand Prix.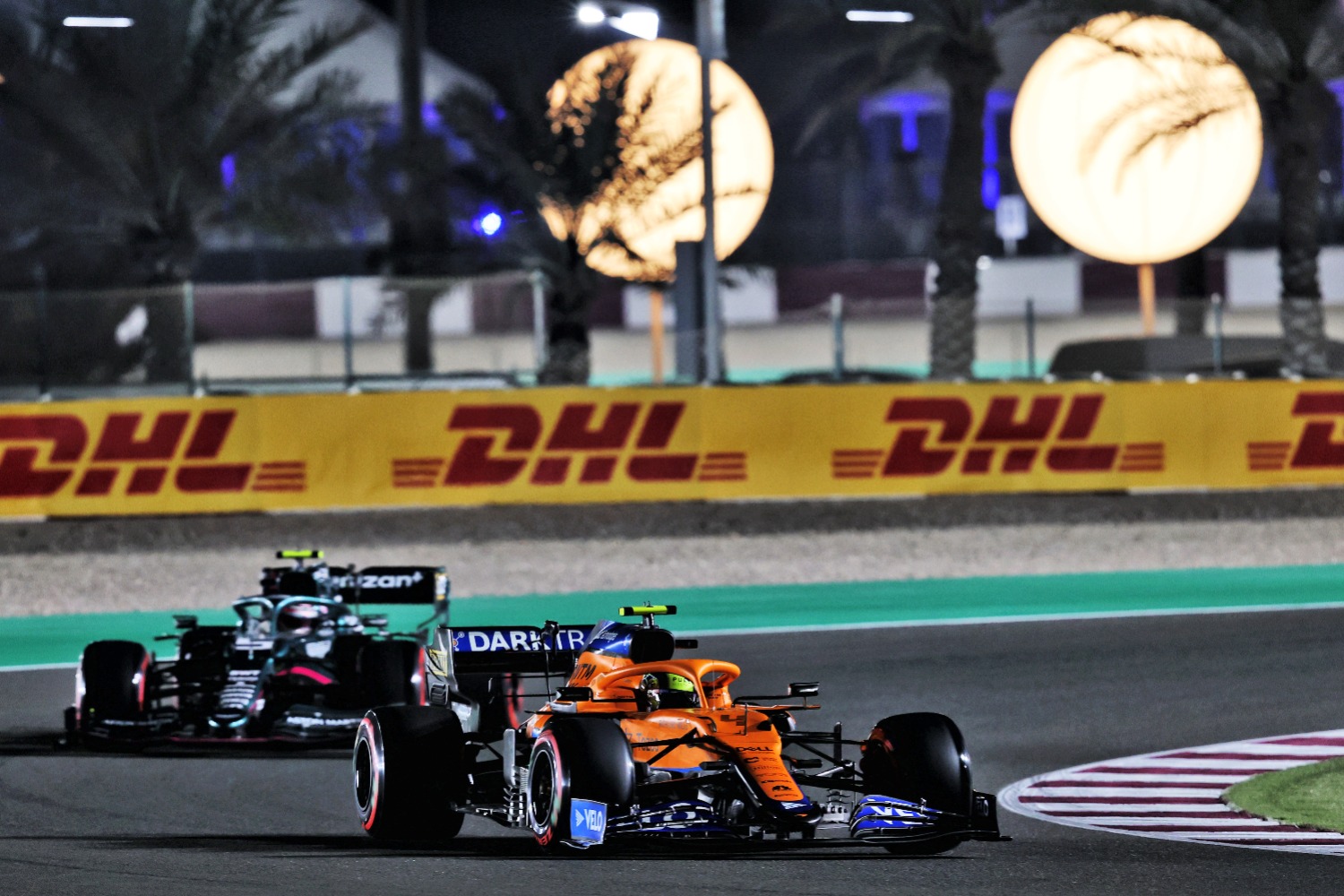 Despite this early drama for Lando, the Brit managed to qualify ahead of championship rivals Ferrari. Norris now faces the alternate strategy after setting his fastest lap in Q2 on the softs, as opposed to the mediums used by both Mercedes, Max Verstappen and Carlos Sainz Jr.
"We definitely weren't expecting to be P6 that's for sure. We were expecting maybe like ninth, 10th, 11th, 12th or something," he added.
"It might have looked like we had good pace considering where we finished up. We're not as quick as Ferrari, AlphaTauri and Alpine, so that made our life a bit trickier."
Should F1 scrap these "gentleman's agreements"? Let us know in the comments below.