How do you hit control-alt-delete on the F1 rulebook? That's the exact question Lando Norris will be asking himself after the ability for drivers to have an effectively 'free' pit stop during a red flag ruined his race once again.
Lining up in seventh for the first-ever Saudi Arabian Grand Prix, the McLaren driver was set for a solid haul of points as he made up one place at the start. With Mick Schumacher's crash into the Turn 23 barriers triggering the safety car on Lap 10, the McLaren dove into the pits to swap out his softs.
Good opening laps. 💪 Lando gains a place, Daniel two.

NOR 🇬🇧 P6
RIC 🇦🇺 P9#SaudiArabianGP 🇸🇦 [Lap 4/50] pic.twitter.com/PLcqAZJAGT

— McLaren (@McLarenF1) December 5, 2021
Problem was that the safety car soon turned into a red flag. Unfortunately for Lando, that allowed Esteban Ocon, Daniel Ricciardo, Carlos Sainz and Antonio Giovinazzi to jump ahead of him and change their tyres without losing the usual 22 seconds needed for an average pit stop.
What makes it even worse is that his teammate Ricciardo, who started 11th, eventually finished fifth. His ex-teammate Sainz also went from 15th to eighth thanks to the rule. That's a tough pill to swallow.
Forced to settle for a single point in tenth after having his race ruined, Norris didn't mince his words and blasted the rule as "probably the worst rule ever invented by someone".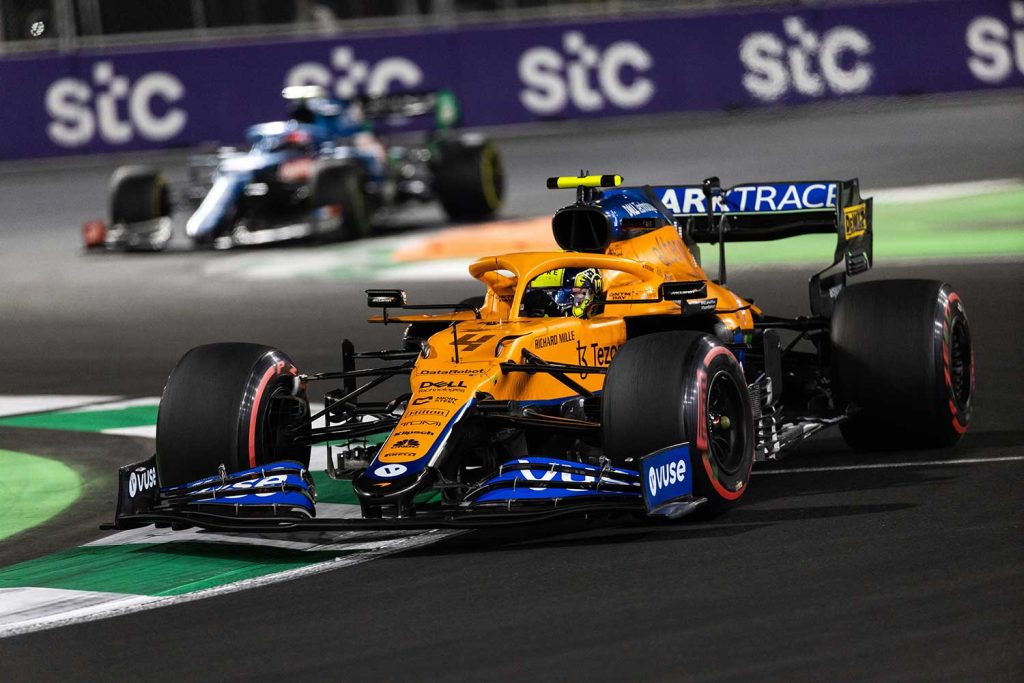 "Not to take anything away from Pierre [Gasly] because people will probably say that's what I'm trying to do, but with the Monza race last year when Pierre got to change tyres for free like, I don't feel like it's deserved in a way," he told Sky.
"It's just complete luck, and it's luck that doesn't need to be given to someone. It just ruined our race today. It feels like you do so much just to get it all taken away. This crap rule ruins everything."
Lando has come a cropper to this rule before at last year's Tuscan and Italian Grand Prix. Monza saw McLaren miss out on a double podium because of the rule, and the Brit isn't the only one to have voiced their unhappiness at the loophole.
Wonderful race. lol pic.twitter.com/MgCAFRXerI

— Lando Norris (@LandoNorris) December 5, 2021
Frustrated by his third tenth-place finish in four races and being outscored by both Ferraris, Norris now sits sixth in the drivers' championship on 154 points, four points behind Charles Leclerc.
Should drivers be allowed to change their tyres during a red flag? Let us know in the comments below.