Esteban Ocon completed the 2021 Turkish Grand Prix without making a single pit stop. Some seriously unbelievable scenes from this year's Hungarian Grand Prix winner. He also managed to finish in the points for Alpine, helping the team score points at every race this season apart from Bahrain. 
Tyres were a major talking point in the 2021 Turkish Grand Prix. All drivers started on the intermediates and stayed on them for the entire race. That was apart from Sebastian Vettel, who made a gamble to switch to slicks, which didn't pay off. Like, really didn't pay off.
Every driver put on a new set of intermediate tyres during the race, aside from one. Esteban Ocon completed the entire Grand Prix distance on a single set of tyres, coming home in tenth place.
Ocon's tyres after doing a zero-stop race 😳😳😳

📷 u/owen1667 @F1Subreddit pic.twitter.com/WDdothNydr

— WTF1 (@wtf1official) October 10, 2021
WHEN DID A DRIVER LAST FINISH A RACE WITHOUT PITTING?
As with a lot of statistics in F1, the answer to this question is a bit of a grey area.
The last time a driver completed a race without completing a pit stop was at the 2021 Belgian Grand Prix – though the term "Grand Prix" should be used very loosely in this context. With the official classification coming after only one lap behind the Safety Car, there was no opportunity for any driver to make a pit stop that afternoon. And if you want to really nitpick, every car did enter the pit lane under red flag conditions.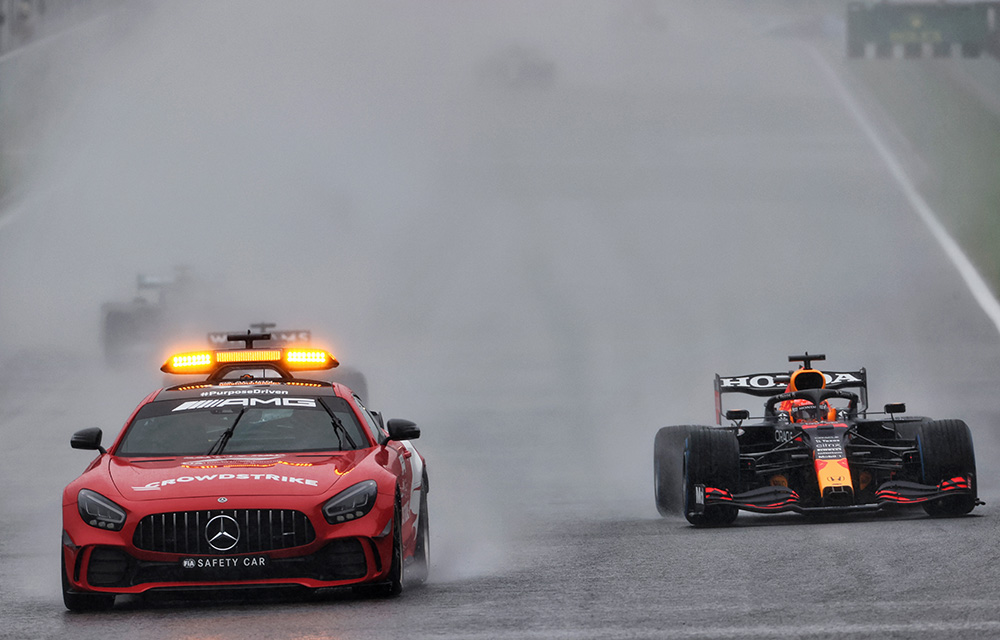 You could also say that some drivers made no pit stops during the wet 2016 Brazilian Grand Prix – but again, all the cars did enter the pit lane due to red flag periods.
Furthermore, in that race, all the drivers changed their tyres during the stoppage – including race winner Lewis Hamilton.
WHEN WAS THE LAST TIME A DRIVER COMPLETED A RACE WITHOUT PITTING?
Before the 2021 Turkish Grand Prix, Mika Salo was the last driver to complete a full race distance without entering the pit lane at all during the afternoon. He did so in a similarly damp 1997 Monaco Grand Prix, in which he had an impressive drive to fifth place.
Salo finished in fifth without stopping having started fourteenth – and that was despite picking up damage to his front wing early on in the race after hitting debris from Mika Hakkinen's McLaren. 
Salo was driving for Tyrrell in this race, and it would prove to be the last time that the team scored in F1. Aside from the anomalies mentioned above, the 2005 season is the last time drivers completed races without changing tyres. 
Tyre changes were not allowed due to a bizarre rule introduced for one season only, which meant drivers were only able to switch tyres if they had a puncture, or if there was a change in weather conditions.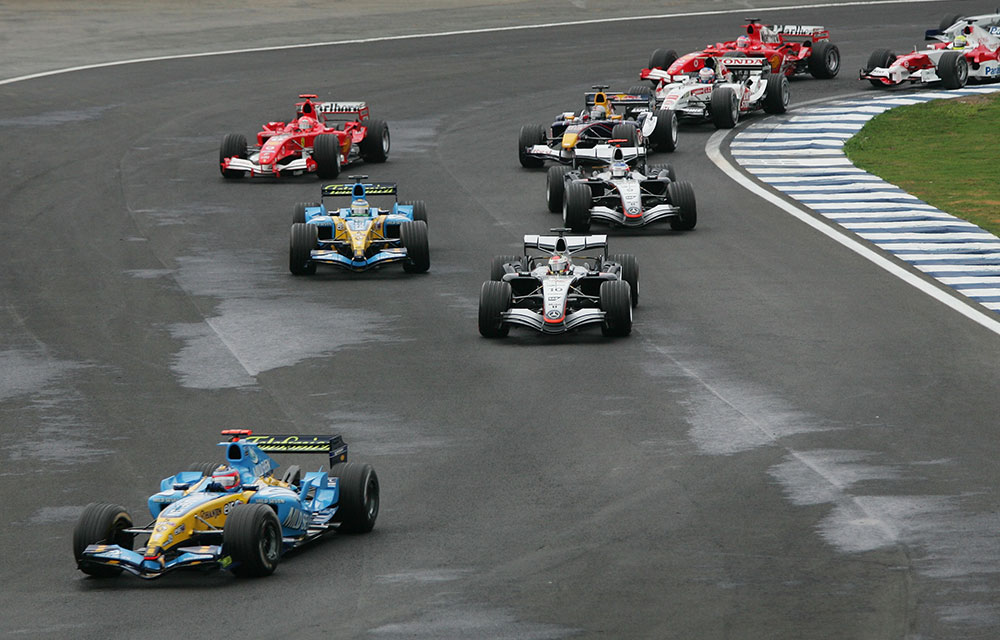 Everyone still pitted during races in 2005, though, as refuelling was still part of the regulations.
HAS THERE EVER BEEN AN F1 RACE IN WHICH NO DRIVER PITTED?
Yes, there has been a race in which no drivers pitted – but just one. Not a single driver came into the pit lane in the very unusual 1961 Dutch Grand Prix held at Zandvoort.
The 1961 Dutch Grand Prix was also the first F1 race in which every driver who started managed to complete the race. It's a feat that would not occur again until the 2005 United States Grand Prix, in which only six drivers started. It happened again a few months later at the 2005 Italian Grand Prix when all 20 drivers reached the chequered flag.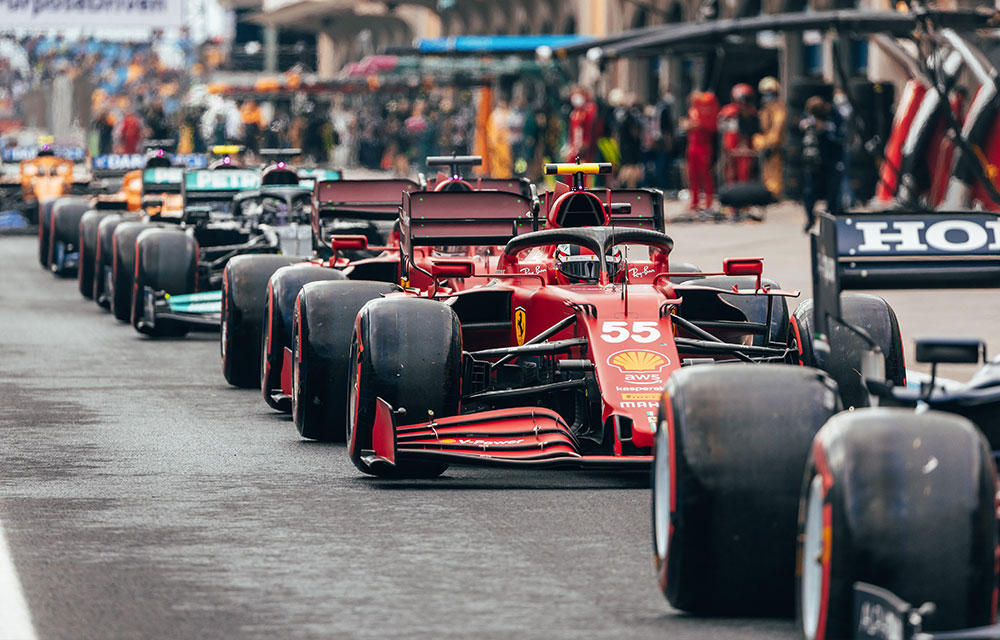 All cars finishing a race has become a much more common occurrence in recent times. In fact, the Turkish Grand Prix was the third race of the 2021 season which every driver has finished. It also happened at the French and Belgian Grand Prix.
Great job Esteban 👏