Charles Leclerc's race in Spa really went from 'this isn't too bad' to 'when can I catch a break'. 
Starting in P15, Leclerc made substantial progress on Lap 1 of the Belgian Grand Prix, climbing all the way up to P9 in pursuit of Max Verstappen. However, one piece of plastic was enough to kill off any hope of a podium finish.
A tear-off visor from one of the cars ahead got lodged in one of Leclerc's brakes, with Ferrari apparently reviewing onboard footage and finding it belonged to Verstappen!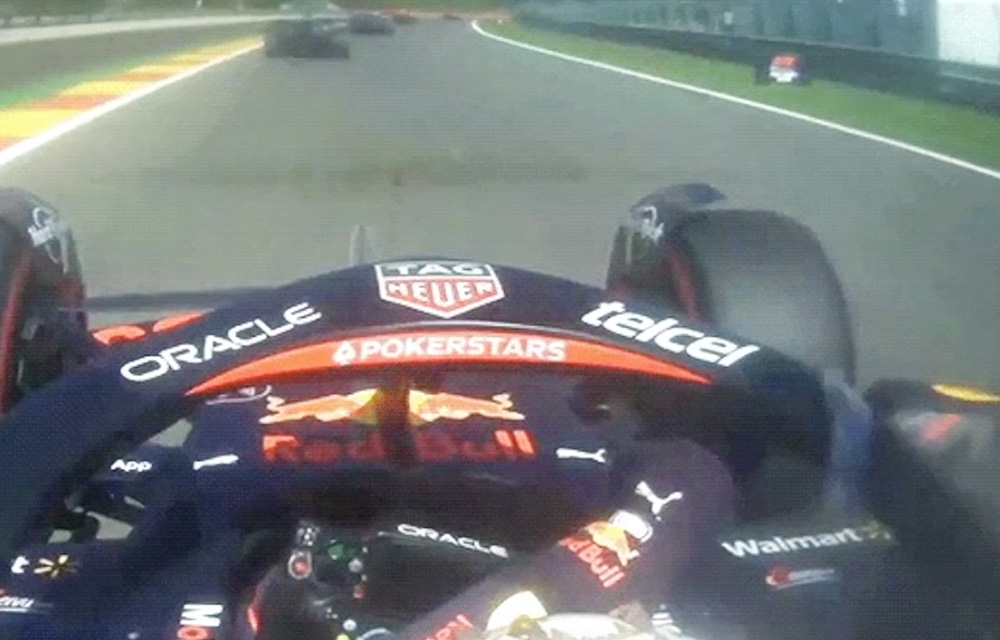 Tear-off strips are fairly impossible to distinguish one driver from another, but onboard footage shows just seconds between Verstappen removing his tear-off after the first lap drama and a tear-off visor hitting Leclerc's car.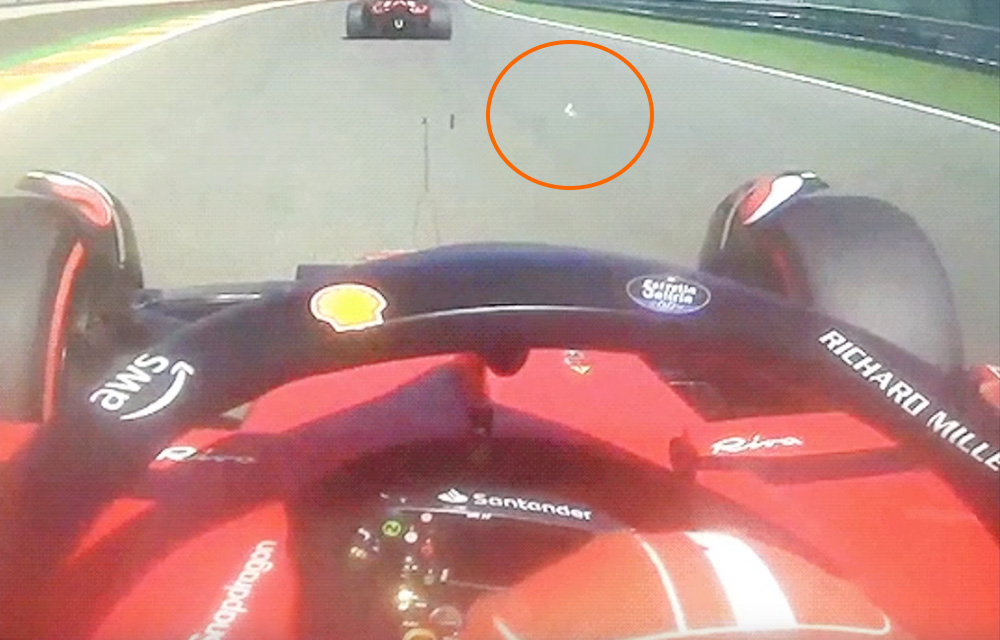 Leclerc did manage to claw himself back to a decent-ish position, but even that ended up going to shit.
With only a handful of laps to go, Leclerc pitted for the soft tyre to try and take at least one point away from his championship rival, ended up battling against Fernando Alonso, and then picked up a 5-second time penalty for going 1KPH too fast in the pitlane!
As it turns out, the tear-off visor that had originally screwed Leclerc's race in the first place also caused damage to one of the speed sensors and stopped Leclerc from knowing how fast he was actually going.
Now that is a bad day at the office!