Fancy owning a piece of F1 history? We can only dream of saving up enough money to buy ourselves an F1 car, but if you've got almost half a million pounds just knocking about, then you're in luck!
Before becoming a two-time World Champion and 'F1's oldest rookie', Fernando Alonso was already making moves and being praised as a once in a generation talent. Now, one of his eye-catching yellow and blue Renaults is going under the hammer in Paris.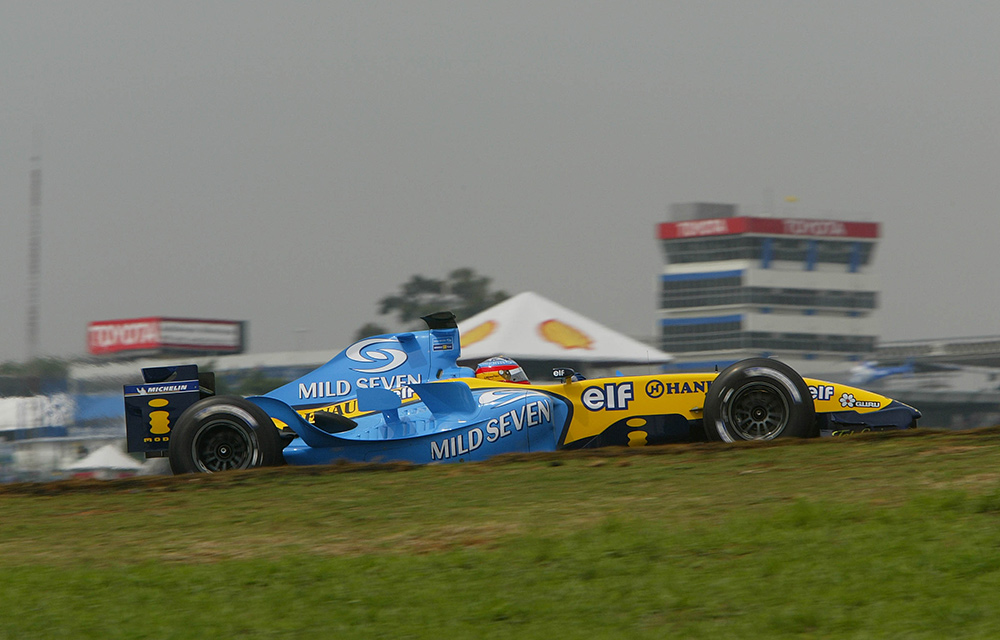 One lucky (and very rich) motorsports fan will get the opportunity to bring home a Renault R24-07, complete with its V10 engine and Alonso's very own bespoke steering wheel. This car competed in the final three rounds of the 2004 season in China, Japan and Brazil before the Spaniard broke the record for the youngest World Champion the following year.
So if you fancy saving up, how much is the car going to cost? You'd have to dig extremely deep behind the sofa to find enough to buy this; it's estimated price is around €350,000 to €450,000, approximately £291,000 to £374,000. 
The car's set to be auctioned off by RM Sotheby's on February 2nd.
And don't worry, Nando isn't missing out. He's already got one of his R24's on display alongside all his pre-2016 F1 cars at his museum in Spain.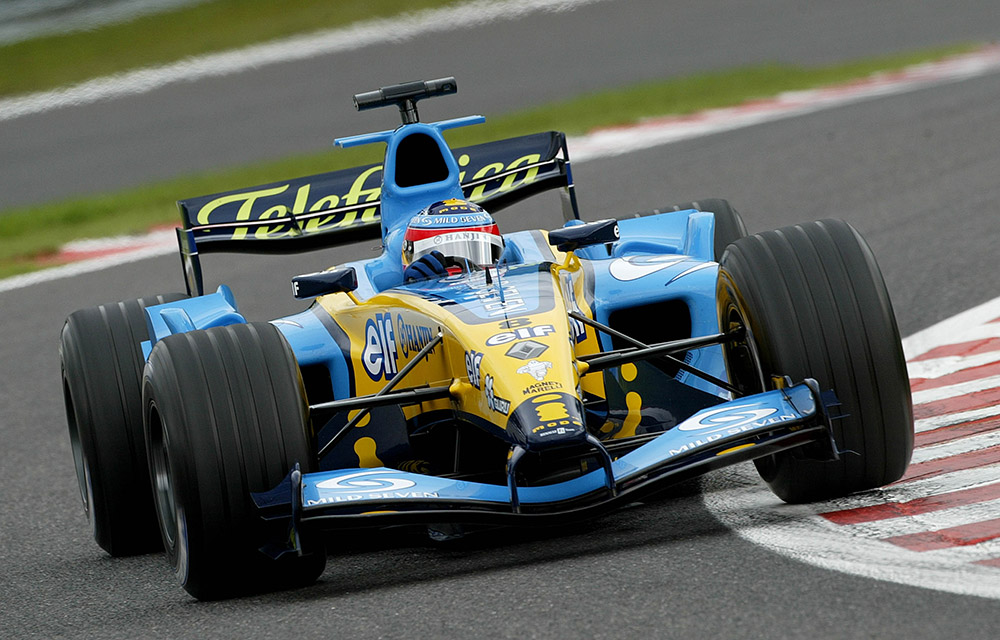 This isn't the first time we've dreamed of saving up enough money to buy an F1 car. Last year, Lewis Hamilton's 2010 Turkish Grand Prix-winning McLaren went up for sale at the famous auction house for the little asking price of $5 – $7 million. Crikey!
Ferrari fans on a smaller budget also have a chance to purchase a piece of the Prancing Horse's history. The sale will be featuring a static replica show car of the Ferrari F310, Michael Schumacher's first Ferrari driven in 1996 and this one's estimated at €60,000-100,000, around £49,000 to £83,000.
You can find more information about the Renault R24 up for sale here.
Which F1 car would you love to buy? Let us know in the comments below. 
Top image: RM Sothebys