Former Ferrari boss Jean Todt said he believes Charles Leclerc is still "missing something" in his first F1 title battle. But while he wasn't really clear on what that "something" is, we thought we'd give our thoughts on whether the Monegasque driver is ACTUALLY ready to become an F1 world champion…
Tommy 
Every championship is different and some are more difficult than others to win. I'd say Charles Leclerc is ready to win a world championship if he had the right machinery and a more competent team around him, the problem is just not against Max Verstappen in the form he's in.
Even if Ferrari cut down the mistakes, Leclerc still makes too many of them himself and needs to be more ruthless and authoritative. He no doubt has the speed and I think he'd get a title if everything falls into place one year but if he wants to be able to beat the likes of a Verstappen or a Lewis Hamilton during a season he needs to still improve some areas of his game.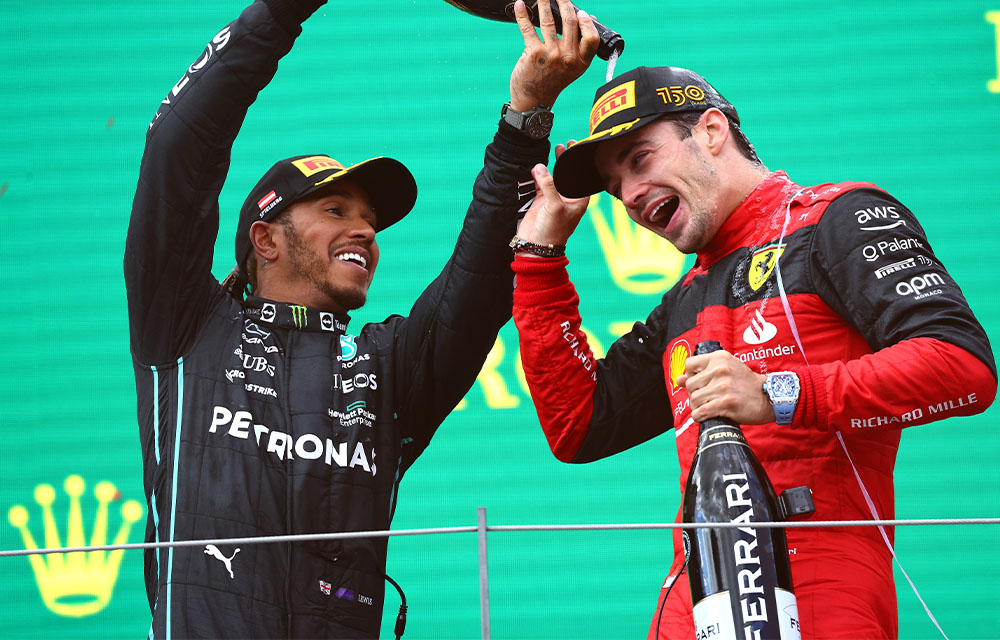 Matt
In short, yes, Leclerc absolutely is ready to win a world title… In long, and perhaps up against someone like Verstappen in equal-ish machinery, maybe not quite. Now, I'm going to try to take off my fanboy-tinted glasses for a second and give you my thoughts on this. There is no doubt that Leclerc is an incredibly talented driver, with blistering one-lap pace especially.
He is almost the complete package when it comes to being an F1 driver. However, there's one main thing that I've seen, from the outside looking in, that needs to be tweaked – and that's his ruthlessness. Leclerc is such a genuinely nice guy who probably is having the time of his life driving in a top car at the pinnacle of motorsport. However, if he wants to win world titles with Ferrari, he has to whip them into shape.
That's the first and main thing I'd say he needs to improve on, learning when to say no to his team when they demand him to do something he doesn't feel is right (he shouldn't have to do this, but this year his team has let him down on multiple occasions).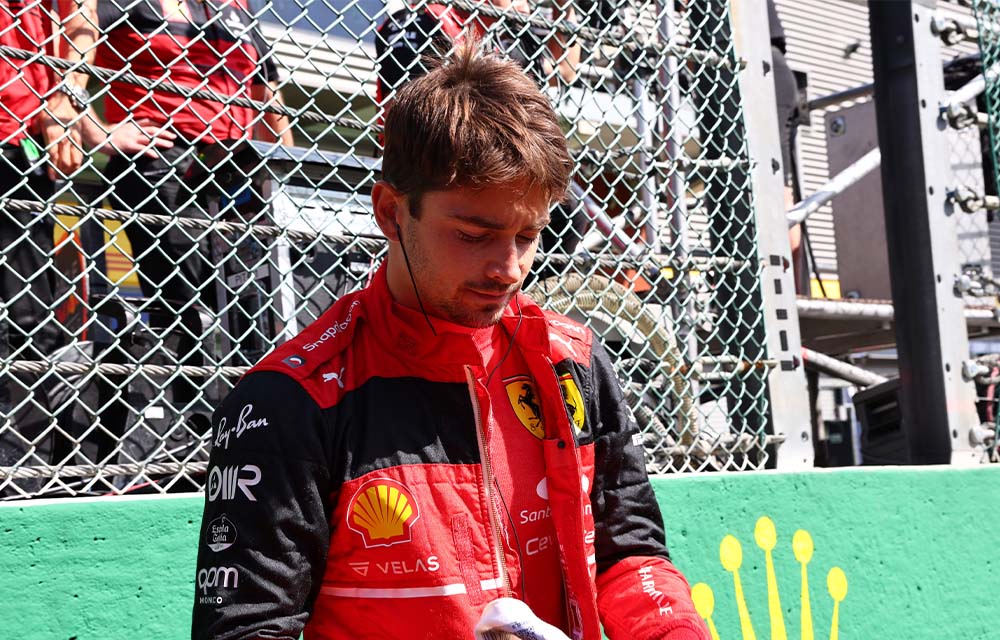 At Spa he didn't want to go for the fastest lap, at Silverstone he was told not to pit when the safety car came out, in Monaco he was pitted early and lost track position, and in Hungary he was made to pit onto the hard tyre and we all know how that ended. Sure, the benefit of hindsight is great and perhaps some of these examples couldn't have been avoided with how badly Ferrari messed it up, but I really do feel as though Leclerc needs to develop that cutting edge as a driver that the majority of world champions have.
This will come though, whether that's through more experience fighting at the top, or from having his heart broken by Ferrari too many times… Either way, he'll be world champion one day (yes, my fanboy glasses are back on).
Cambridge
As WTF1's lesser-known Leclerc fanboy, it hurts to say this. But Leclerc is NOT ready to win a world title – yet. There is no question he has the physical skills to become a world champion but, unfortunately, that's a very small piece of the puzzle. While Ferrari's meme-worthy strategy team hasn't helped, Leclerc himself must shoulder a lot of the blame for how poorly his first title challenge has gone. In my opinion, he still lacks that killer instinct that transforms a driver from a race winner into a world-beater. Sure, this mentality can definitely be learned, but without it he'll fall into the same tragic category as Daniel Ricciardo.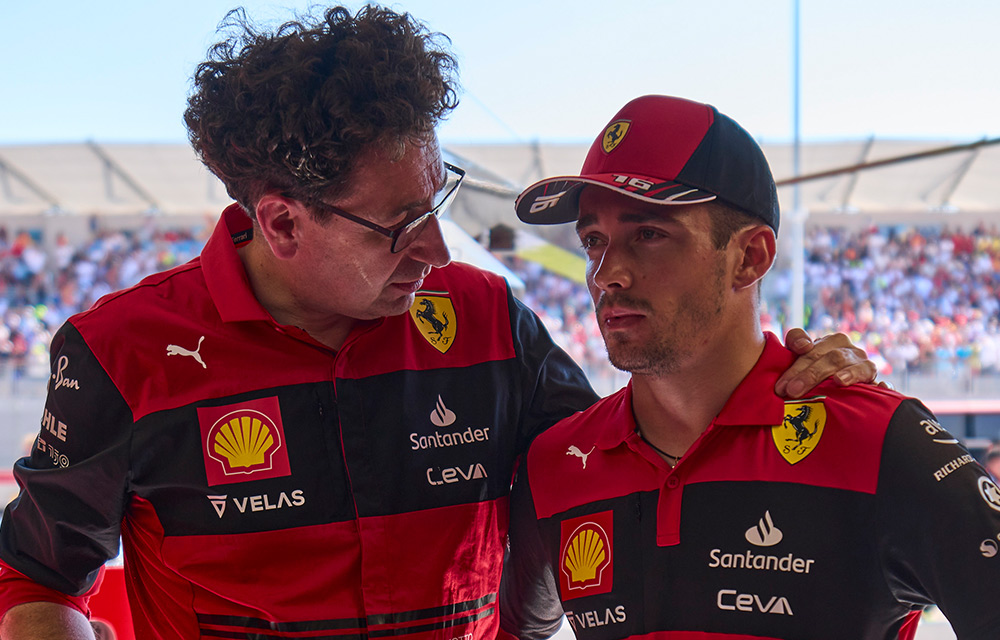 I've also got to add that Mattia Binotto's management of Leclerc and Ferrari has been a joke this season. Instead of running his team with an iron fist and a clear direction, he's turned Ferrari into a kids club where mistakes and errors go unpunished. No driver can become a world champion under these conditions.
Katy
There's no denying that Leclerc is a mega talent. He's quick and, on his day, is an absolute machine. However, he can be susceptible to the odd mistake based on how he likes to set up the car and how he pushes himself to the limit time and time again. He's only human, after all. I used to think he'd 'grow out' of it, but I now think it's just part of his DNA.
Although Ferrari haven't exactly helped his championship hopes this year, I feel like we need Charles to channel his inner Michael Schumacher. Let's see him publicly stand up to the Maranello squad when things don't go his way or if he's not comfortable with a strategy call.
Charles has the talent by the bucket load to be a champion, but when he's got a rival like Verstappen and the current tight-knit Red Bull team to beat, changes need to be made to take the fight to them.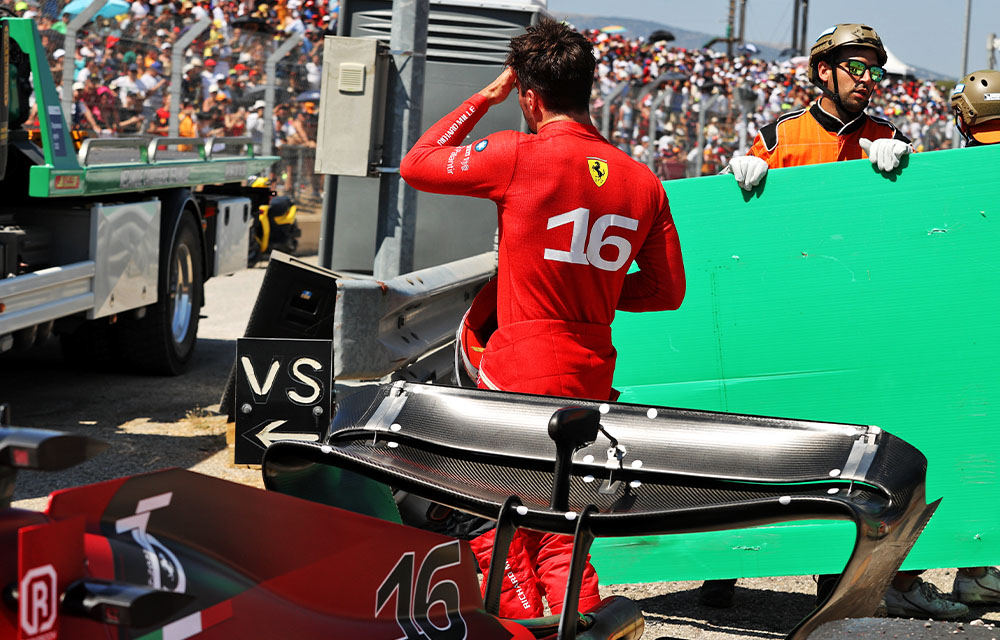 Do YOU think Leclerc is ready to become an F1 world champ?