It's day two of testing, and just minutes before the end of Thursday's morning session, the first red flag of 2022 was brought out. To be honest, we're surprised it hasn't happened sooner with all the drivers finding their feet with these new cars.
The Red Bull of Sergio Perez was the reason for the first red flag, with it being reported that a gearbox issue brought him to a halt at the exit of Turn 13.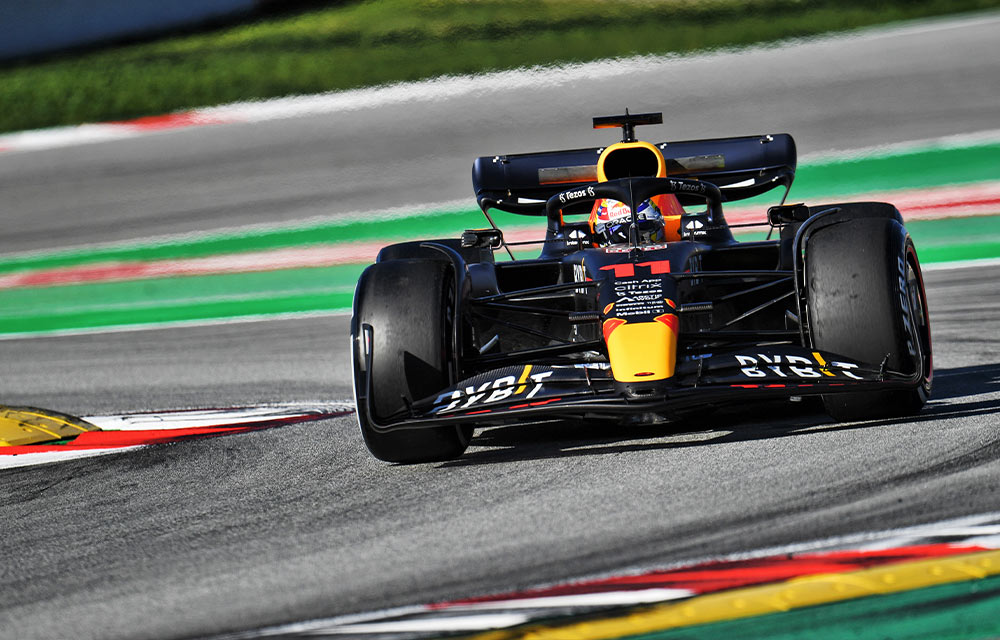 Although we haven't got a full diagnosis yet, both Sergio and the RB18 have been brought back to the garage just in time for the hour-long lunch break. Red Bull will be keen to have the car wrapped up when it's on the recovery track too, so they can't give away any secrets 👀
Before Sergio stopped on track, he'd managed to complete 38 laps. It's not a bad amount; however his teammate Max Verstappen reached close to the 150 mark yesterday!
We'll update you when we learn more.