The Monaco Grand Prix winner has had a great start to his 2022 campaign, but he's hit a bit of a wall in Canada. Pun intended…
Wet weather conditions promised to shake up the grid order for this year's Canadian Grand Prix, but I don't think this was what Red Bull was picturing. *Christian Horner facepalm noises*
Alongside his teammate, Max Verstappen, Perez was one of the favourites to take pole position for Sunday's Grand Prix. Instead, it seems he had a date with Turn 3's Tecpro barrier, as the Red Bull driver locked up on his out-lap and gracefully skid off the circuit during Q2.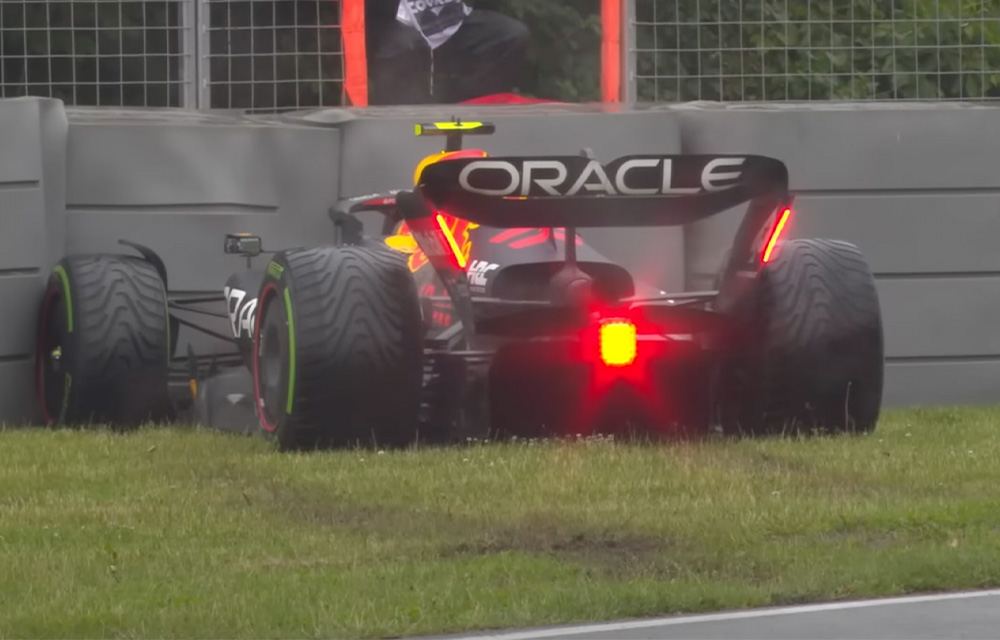 Speaking to F1 TV after his qualifying mishap, Perez said "Yeah, mistake from my side. I messed up and I think there was plenty of… I should have just waited and taken things a bit more cautiously at the time."
"But I was just trying to put temperature into the tyres and unfortunately, I went over the limit and then I became a passenger, unfortunately."
Starting in P13, Perez will be on damage limitation duty for most of Sunday's race as Red Bull look to take advantage of Ferrari's Charles Leclerc, who will start in P19 due to engine penalties.
Where do you think Perez can recover to during the race?