With Williams launching their new 2022 challenger today, we wanted to pick our favourite livery of theirs, ever. The only issue was there were so many to choose from, and it was impossible to select just one!
We've put together a list of our favourites, with a special helping hand from F1 driver Jack Aitken who raced for Williams themselves at the 2020 Sakhir Grand Prix.
Here are our favourites; let us know yours!

I'm a little bit biased because this is definitely a livery of my generation. I always thought the cars around 2004 were some of the best looking cars we had.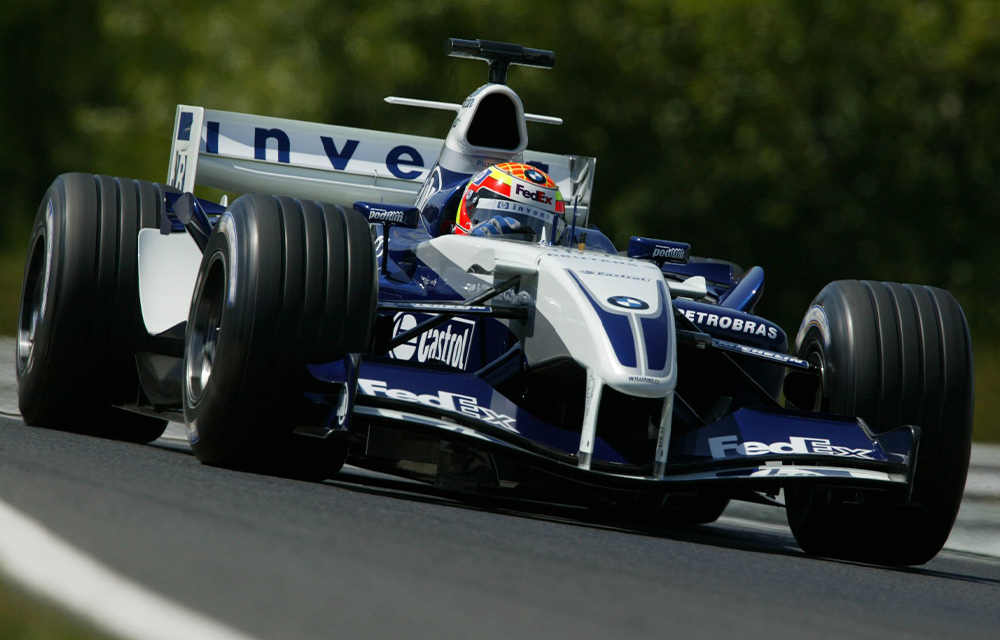 The classic blue and white of the FW26, with the HP and BMW sponsorship, is not super flashy, not as spectacular as some of the other liveries that were going on at the time, but it was very classic. It was also quite well weighted. You knew instantly what it was when you looked at it, with that BMW Williams era being quite formidable as a partnership.

For me, the early 1990s Williams liveries of blue, white and yellow epitomise the golden days of the team and remain some of the sport's most memorable cars.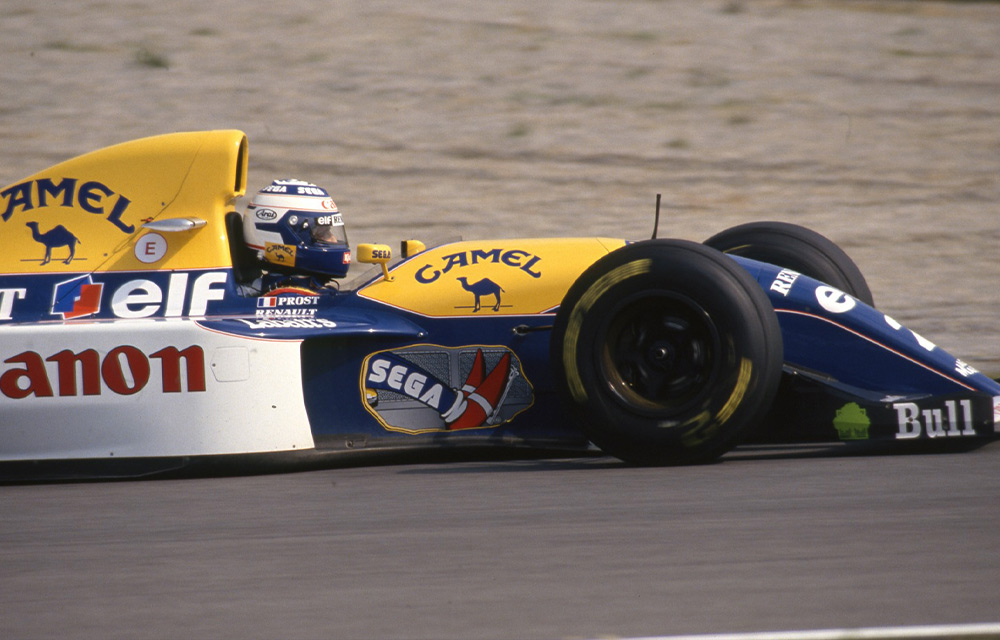 Designed by the legend Adrian Newey, the FW15C was one of the most technologically-advanced cars F1 has ever seen, and the livery lives up to what's underneath, having taken Alain Prost to his fourth and final title in 1993.
I especially love the cheeky addition of Sonic the Hedgehog's legs on the car's side in honour of their Sega sponsorship. I wish more teams would be as creative with branding these days!

I love a livery that has a rich history behind it, and there's nothing more iconic than the red, blue and white Martini livery. The livery had been used on the Williams from 2014 until the end of 2018 – spanning five years.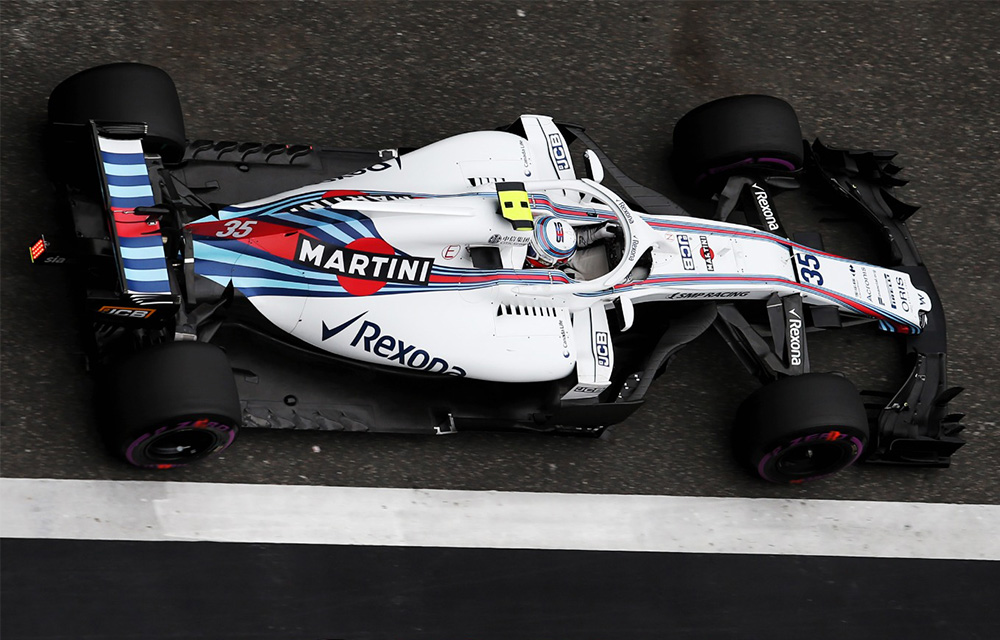 It's a very clean, slick and simple design and easily recognisable from the others on track. I picked this version not only because it was the final year of the Williams Martini partnership but because I liked how Williams had modified the red band at the rear of the car to make way for the drivers' race numbers.

My favourite Williams livery just shows how nostalgia wins everything. I think Williams have had so many great liveries, and I would maybe even say, is it even the best? I'm not sure. But it's definitely my favourite.
That is the Rothmans Williams from 1996 mainly because it's the first year I watched F1. That was the car that made me love F1, with Damon Hill driving it.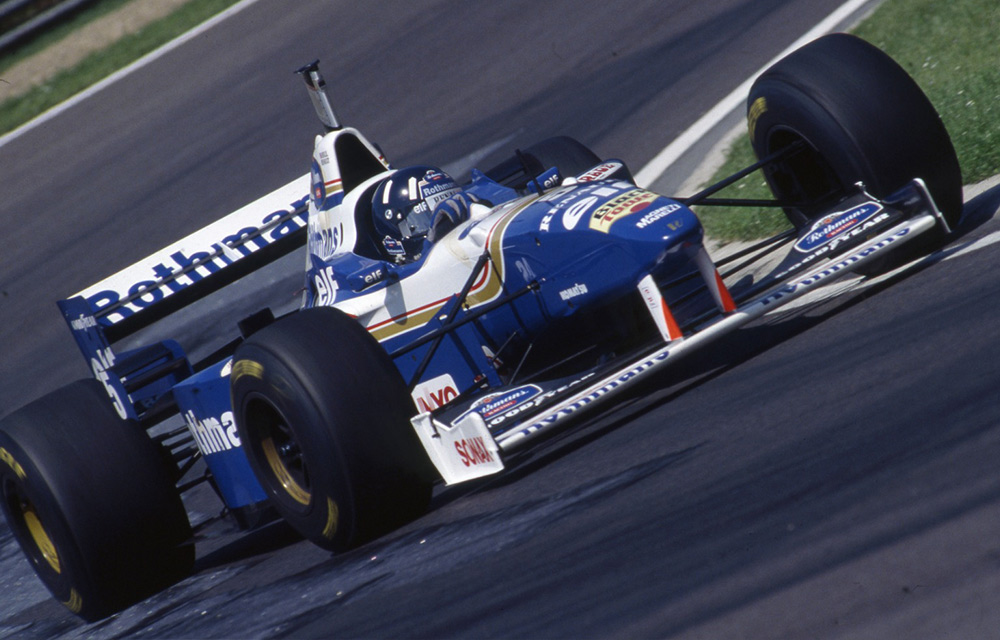 I think it has such an iconic look. Rothmans is an iconic livery in motorsport anyway, and blue and white is Williams for me. It just works, and it's lovely.
What's your favourite Williams livery? Let us know in the comments