Pierre Gasly was one of many drivers who were looking forward to prospering from the shedload of penalties that switched up the starting order of this year's Belgian Grand Prix. However, 90 seconds before lights out, it didn't look like he'd be racing at all…
Lining up in eighth, Gasly was looking forward to capturing the team's first points in five races. Although the Frenchman eventually recovered to a brilliant P9 finish, Gasly was lucky enough to make it out of his own garage!
Speaking to Sky Sports after the race, Gasly said: "Obviously, I was fuming at the start of the race because we were lining up in P8, I'm not too sure exactly what's happened, but we had an electrical problem and the car would not switch on.
"So we had to push the car back to the garage and at that time they told me we may not take part in the race. Then like 90 seconds before the race start the car became alive again." Talk about good timing! 😅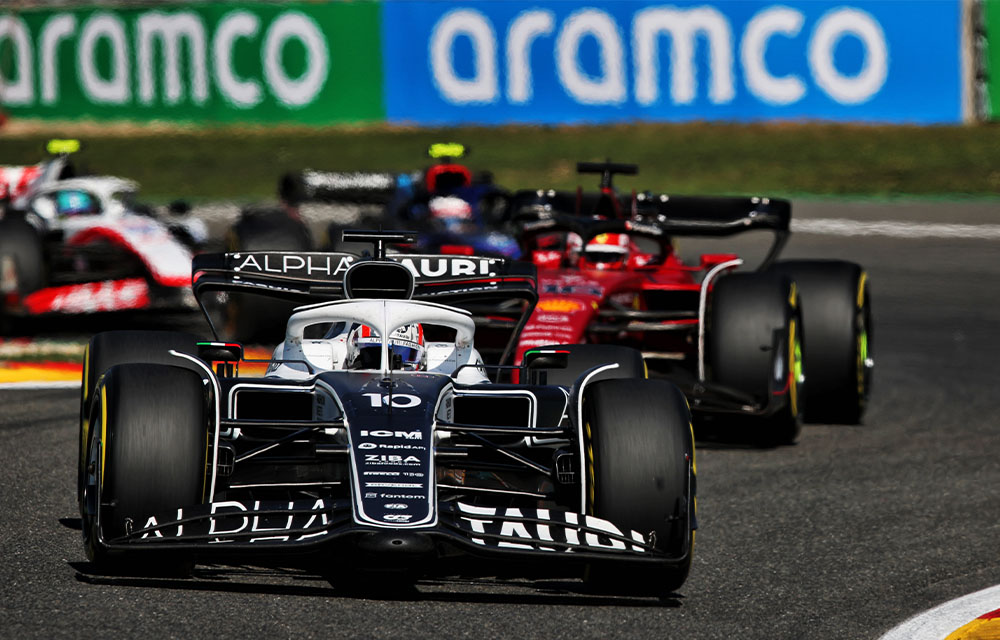 Unfortunately for Gasly, AlphaTauri has not really coped well with the new regulation changes, leaving some to speculate whether he might look for a drive elsewhere for 2023.
When he was asked if there was going to be any news about his future this week, Gasly replied: "Not from my side, no." 👀
Do you think Gasly could really leave AlphaTauri for 2023?