Well, there we have it. Pierre Gasly has broken free of the chains of the Red Bull programme and will be joining Alpine for the 2023 season on a multi-year deal. The move, which has been a big paddock rumour since the summer break, is now official, and we think we can guess the next announcement that will follow…
Pierre joined the Red Bull Junior Team in 2014, before making his F1 debut with Toro Rosso at the 2017 Malaysian Grand Prix. He got a promotion to the top team for the 2019 season, but his time at Red Bull Racing was cut short when he got demoted after just half a year. He then went back to the sister team, now known as AlphaTauri, where he has stayed until now.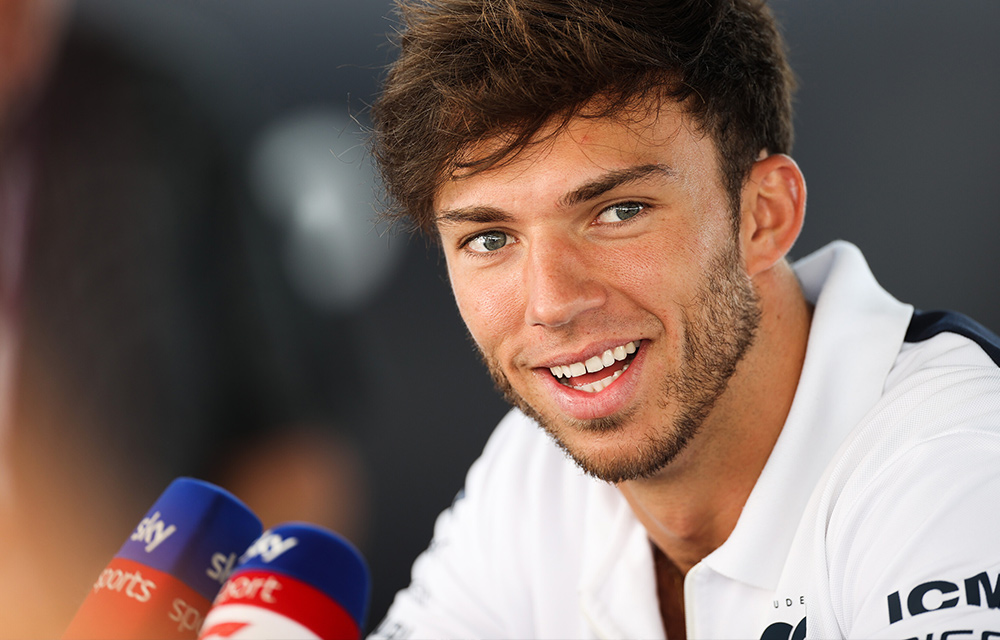 His move to Alpine for 2023 will see him line up alongside Esteban Ocon. If gossip is to be believed *we suggest you take it with a pinch of salt*, these two don't get on very well. Although we don't expect them to be skipping down the paddock, hand-in-hand, anytime soon, this duo could make for some fireworks 🫢
It's certainly going to be a French superteam now, with TWO French drivers and Alpine being a French manufacturer!
BWT Alpine F1 Team: Liked by @PierreGasly 💙 pic.twitter.com/8DgNUpGJAE

— BWT Alpine F1 Team (@AlpineF1Team) October 8, 2022
This announcement now means there's a space at AlphaTauri. Although Gasly was technically contracted until the end of the 2023 season, his move now means that Yuki Tsunoda doesn't have a teammate for next season… yet.
It's been heavily suggested that Nyck de Vries is set to join the team after his very impressive debut for Williams in Monza. It's certainly a lot of crossed wires, but who said F1 silly season was easy 🥴
Do you think Gasly to Alpine is a good move? Let us know in the comments below!