F1 is back in Brazil this weekend, and there are plenty of fun statistics to look out for! From Daniel Ricciardo to Sergio Perez, there are plenty of statistical occurrences which might happen this weekend in Sao Paulo!
Let's begin! 
RICCIARDO WILL BECOME THE DRIVER WITH THE SECOND-MOST CONSECUTIVE STARTS
First up, the most likely milestones to happen this weekend. All being well, Daniel Ricciardo is set to make his 207th Grand Prix start on Sunday. That will see him overtake Nico Rosberg for seventeenth in the all-time list of most appearances.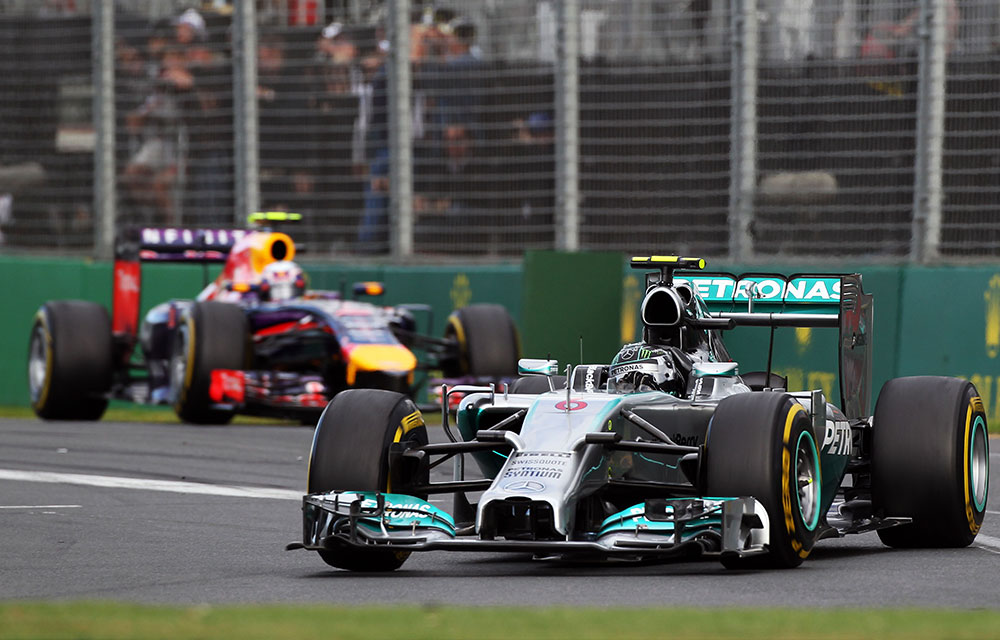 More impressively, both Ricciardo and Rosberg made all 206 of their Grand Prix starts at consecutive races. Rosberg did not miss a race between his debut at the 2006 Bahrain Grand Prix and his final title-winning race at the 2016 Abu Dhabi Grand Prix. Ricciardo is yet to miss an event since his maiden appearance with HRT at the 2011 British Grand Prix. 
Only one driver has started more races consecutively than Rosberg and Ricciardo. Can you guess who it is? Lewis Hamilton made 265 consecutive race starts between the 2007 Australian Grand Prix and the 2020 Bahrain Grand Prix. Hamilton's record-breaking streak ended at last year's Sakhir Grand Prix, which he missed after testing positive for coronavirus.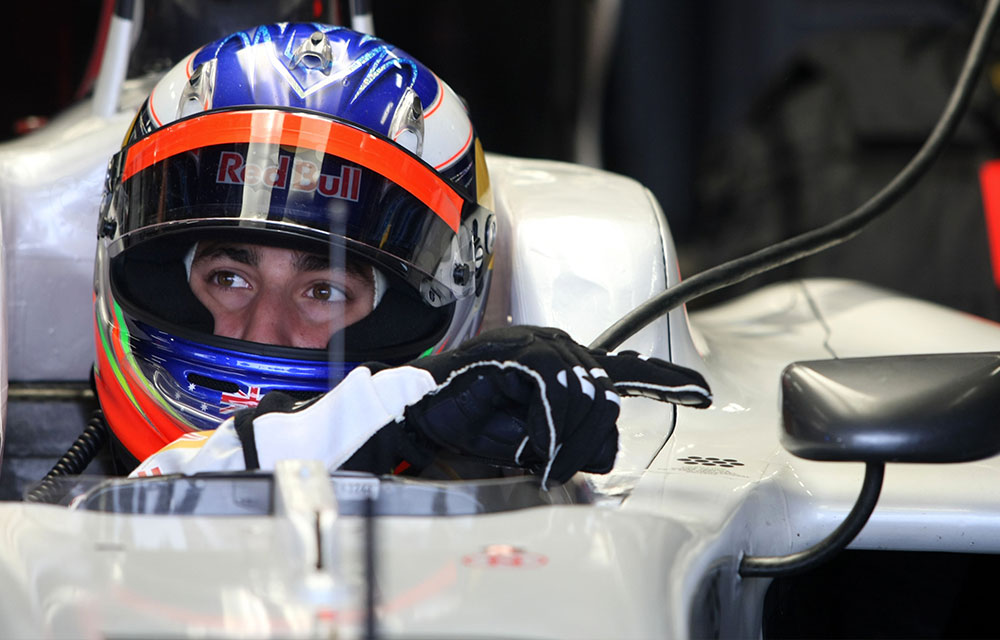 Ricciardo, who celebrated his 200th Grand Prix earlier this year in Belgium, will move further up the list of most starts before the end of the 2021 season. He'll overtake Andrea de Cesaris' tally at the Saudi Arabian Grand Prix and equal Gerhard Berger for fifteenth in the all-time list at the Abu Dhabi Grand Prix!
WILL PEREZ EQUAL THE RECORD FOR MOST CONSECUTIVE THIRD PLACE FINISHES? 
Talking of Berger, Sergio Perez will equal his Grand Prix appearance tally of 210 starts this weekend. Perez is on a good run of form at the moment. He's finished third in all of the last three races, including last time out when he became the first Mexican driver to score a home podium. 
It's the longest podium streak of Perez's career to date – and another third place this weekend would see him equal the record for most consecutive third place finishes. Only two other drivers have previously finished third at four races in a row.
Heinz-Harald Frentzen was the first driver to achieve the feat in 1997. He finished third at the Belgian, Italian, Austrian and Luxembourg Grand Prix. Fourteen years later, Mark Webber recorded four consecutive third places with Red Bull between the 2011 Canadian and German Grands Prix. 
WILL THE PODIUM BE IDENTICAL FOR A THIRD RACE RUNNING?
Next up is a statistic that is, historically speaking, highly unlikely to happen. At the last two races, the podium has been identical, with Max Verstappen winning, Lewis Hamilton finishing as runner-up and Sergio Perez coming home in third place. 
It was only the thirteenth time that two consecutive races have had the exact same podium result. It last happened at this year's Spanish and Portuguese Grands Prix. 2021 is only the second season, after 1992, in which this has occurred on two separate occasions during the year.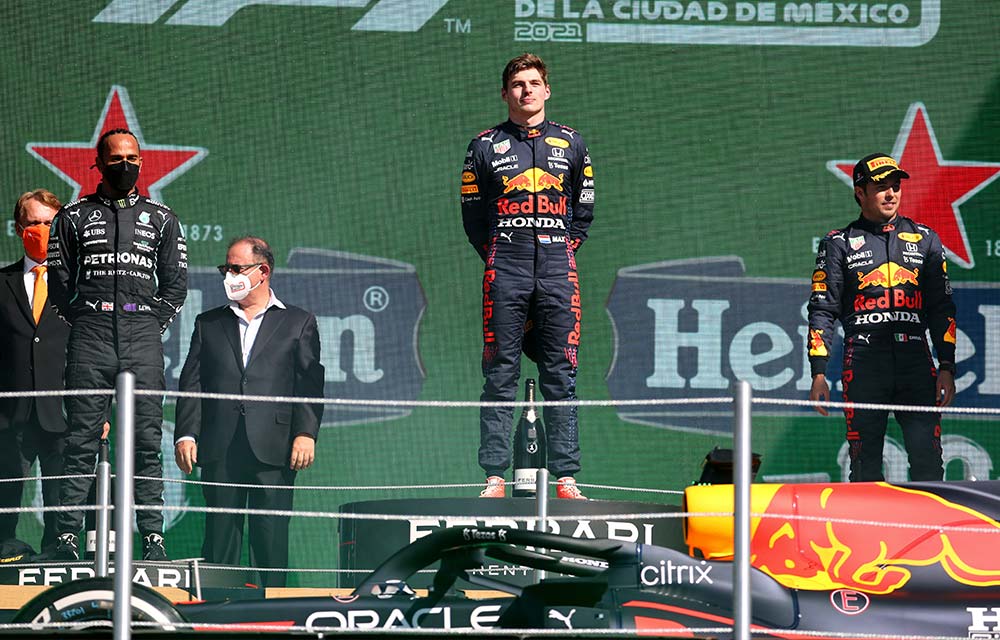 Should the same trio finish in the same places at Interlagos, it would be the first time in F1 history that there have been three identical podiums at three successive races!
Verstappen, Hamilton and Perez have finished in that order on three occasions in total so far this year, having also done so at the French Grand Prix. Another two identical results in 2021 would see them equal the record for most identical podiums in a single season. The record is five, set by Lewis Hamilton, Nico Rosberg and Sebastian Vettel in 2015. 
Do you think Perez will finish on the podium again this weekend? Leave a comment below!