We love a good bromance in F1, and one underrated friendship is that of Daniel Ricciardo and George Russell. Because of this, we weren't surprised to see Russell rock up to the paddock today wearing some of the honey badger's latest merchandise.
Speaking about George, Ricciardo said the Mercedes driver was "one of the good young ones".
"He won't mind me saying this," explained Ricciardo to media including The Race. Always a good start to a story 😂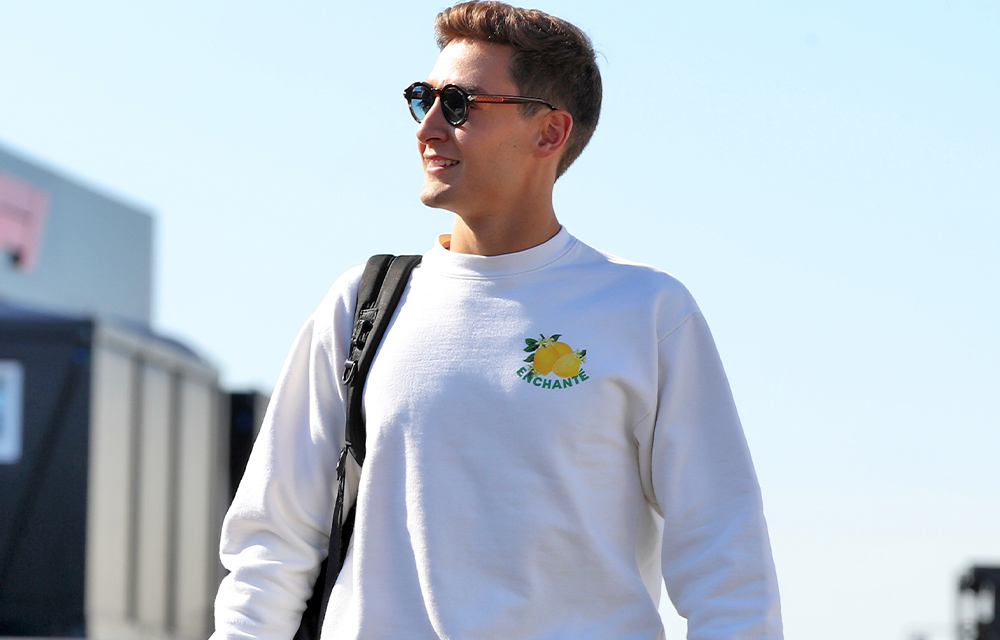 "He texted me one Friday night, and it was a picture of his girlfriend on the couch, looking up the Ric 3 shop.
"He's like, 'mate, what's going on?' And I was like, 'tell me what she likes, and I'll send her a few things'. So we sent a few, and I guess one of one of them actually fits George! So he decided to wear it today. So it's good. He is a good lad."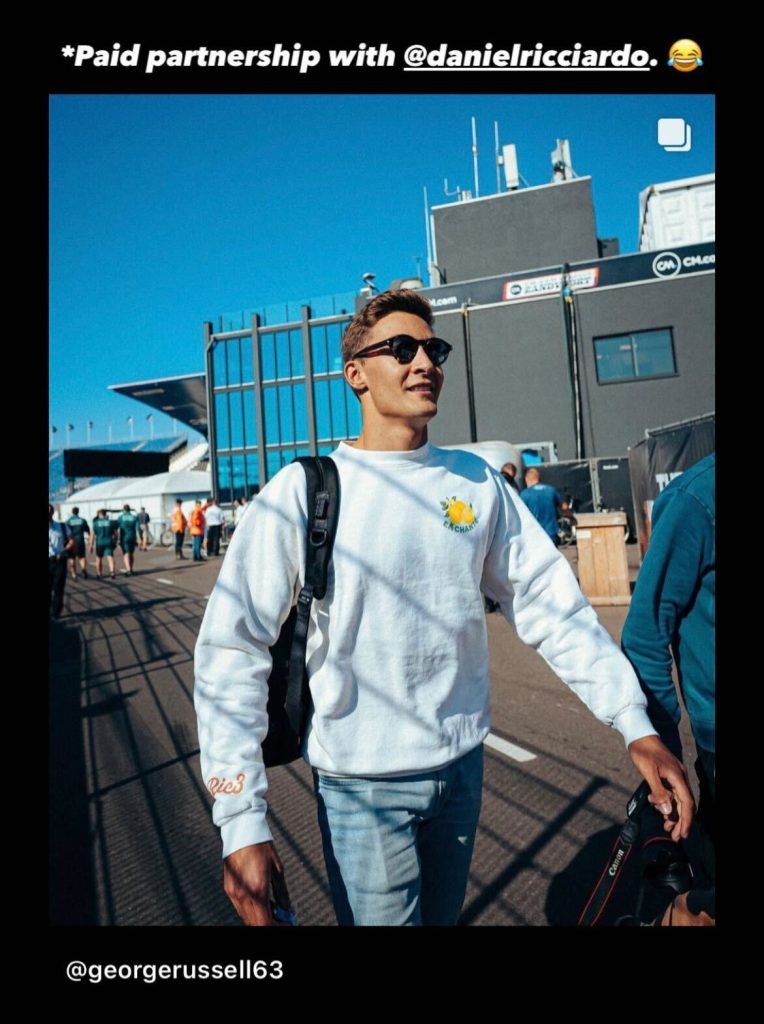 It's not the first time we've seen George kitted out in Ricciardo merch either, with him modelling a special DR cap in Turkey back in 2020. He even called himself a "Proud Daniel Ricciardo ambassador" back then!
We're so happy to see so many drivers in the paddock have Ricciardo's back after the week or so that he's had.
George's girlfriend isn't the only one who likes the Ric 3 shop. If you're reading this DR… we're a size medium just for reference 😘 If you want some of Daniel's cool merch, too, you can find it here!
Enchanté 🍋