George Russell didn't make things easy for himself in Mexico City on Sunday. The Williams driver got an almighty start, going from P16 to ninth, but after checking for damage during the safety car, he accidentally pulled out his drinking tube and left himself without any fluids during the race distance. Oops.
Chatting with F1 after the race, the Briton explained how he'd manage to detach his drinks system.
"I thought I had damaged the front wing, so when it was safe to do so, I slightly loosened my belts and just peered over the top. In doing so, it yanked the drinks tube out. So I lost the drinks tube under the safety car."
Great start from P16 – P9, but sadly that was as good as it got yesterday. Thanks for the support, México. Incredible atmosphere, as always. 🙌 pic.twitter.com/nDayLunZI7

— George Russell (@GeorgeRussell63) November 8, 2021
What a nightmare!
It comes just one race after Sergio Perez went without any drink for the entire US Grand Prix. Already battling a mystery illness and in the ridiculous Austin heat, Checo drove through the race with no drinks system to finish the race in third in a race he called his "toughest race ever, physically."
George was sure to poke a bit of fun at Sergio and joked that the Red Bull driver was "just making a big deal out of it last race".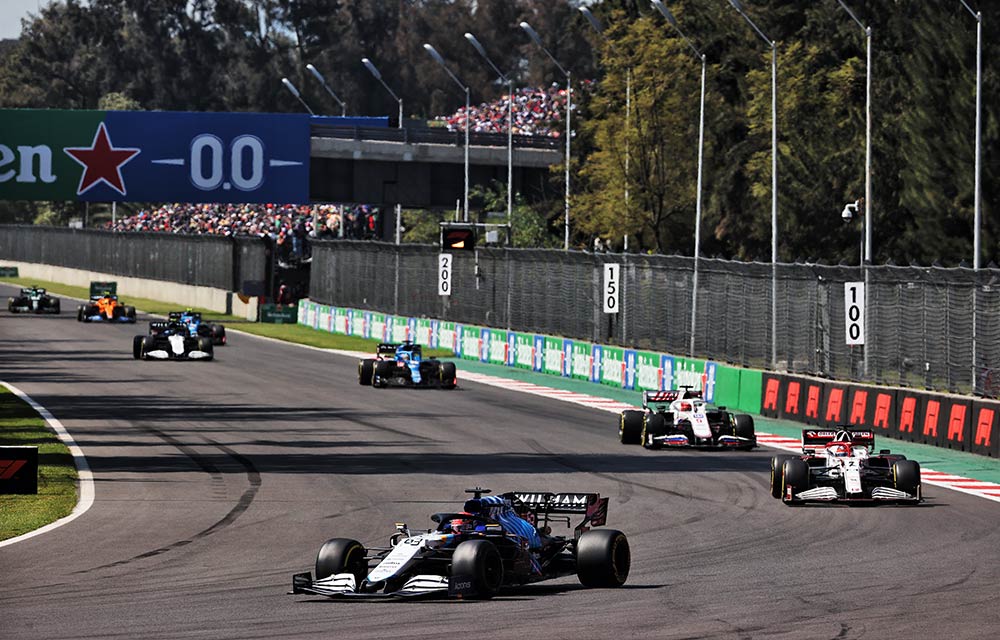 As for the race itself, it didn't sound like George was adding it to his top races of all time…
"I wouldn't call it excitement from my side. It was, to be honest, the toughest afternoon we've had all season. It was really difficult. I thought we were on for a good result after the start. We got up to P9 from P16 on Lap 1, which I thought was relatively strong.
"We were just nowhere, absolutely nowhere."
Russell will be hoping for a better result in Brazil this weekend, we're sure.