One word sums up how the drivers felt after the Saudi Arabian Grand Prix – exhausted! Racing at speeds of over 135mph for 50 laps around the tricky Jeddah Corniche Circuit, they were pushing things to the absolute limit. 
That was certainly the case for George Russell, who had to muster up all the stamina he had to make it to the chequered flag. Speaking to Sky Sports, he revealed the enormous toll the race had taken on him both mentally and physically.
"I was all by myself throughout, pushing as hard as I could," he told Sky Sports. "Probably say it was the most physical race I've ever experienced in Formula 1."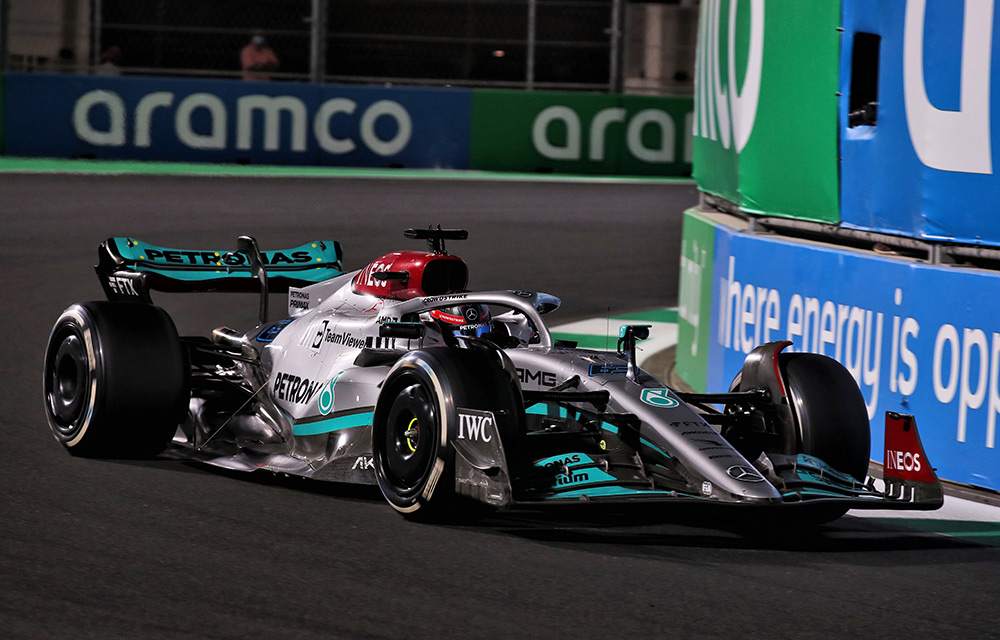 Despite probably needing a well-deserved lie down, George relished the opportunity to really go all out on such a challenging track but wished that his efforts were up at the front battling with Max Verstappen and Charles Leclerc, rather than a lonely drive for fifth.
"It was pretty cool to experience really because it's what it's all about, pushing hard on a mega circuit like this, high speed. But I want to be doing this for victories not for P5.
"It's the fact of that concentration mixed with incredibly high-speed corners, kind of holding on for dear life almost." Yikes!
Leclerc leads after two rounds #SaudiArabianGP #F1 pic.twitter.com/JHck65smQZ

— Formula 1 (@F1) March 27, 2022
He'll definitely be sleeping peacefully tonight knowing that he sits above his teammate Lewis Hamilton in the Drivers' Championship on 22 points to the seven-time champion's 16.
And most importantly, George will have lots of time to recover before it all kicks off again down under in Australia in two weeks' time.
Can Russell stay ahead of Hamilton in the championship standings? Let us know your thoughts in the comments below.