For what seemed like a bloody eternity, George Russell was a very quick driver stuck in a very slow Williams, and according to the Brit there was "no way out" of his contract with the team before the full three-year term finished.
For the last few years, Williams has been straight-up trash (harsh we know, but true). Since 2018, the team has struggled to score points and had to rely on the weather or other crazy shenanigans to move anywhere close to the midfield.
So, for an ex-Formula 2 champion and highly-rated F1 up-and-comer, it's not exactly the team you want to tie yourself down to. When Russell first signed for Williams, he was still expecting a bit more…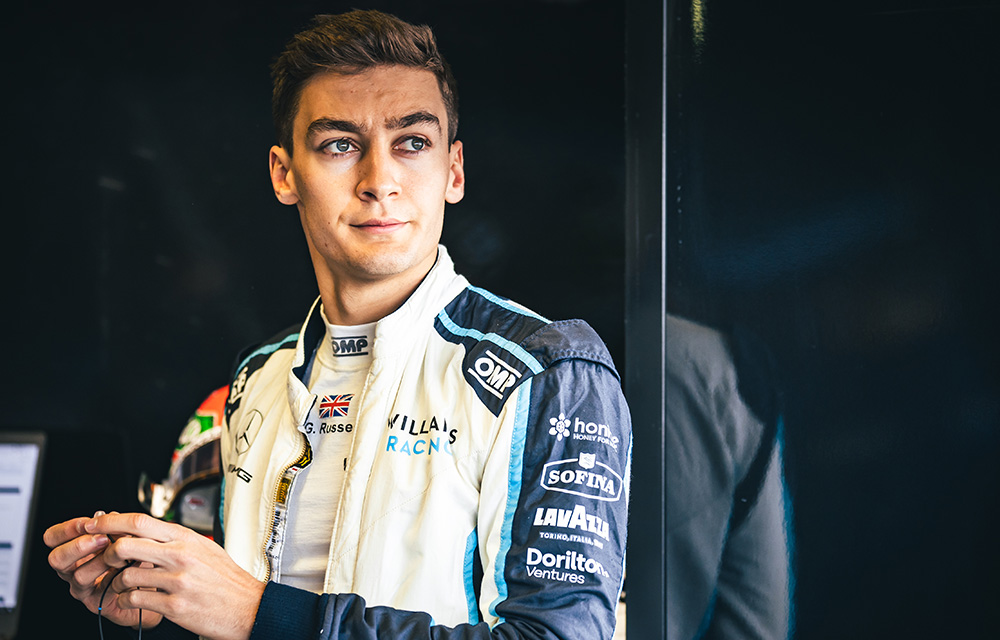 "When we signed with Williams back in 2018, this was a team that had just spent three years scoring podiums, finishing P3, P3, P5 in the constructors' [championship] and then they had a very bad year in 2018 where they finished last," said Russell, speaking on F1's Beyond The Grid podcast.
"But we thought this was a team that, at the time, can bounce back from this, and they'll be back in the P5 to P3 region of competitiveness. So, we all sort of agreed that three years was a good period, fighting for points, maybe even for podiums."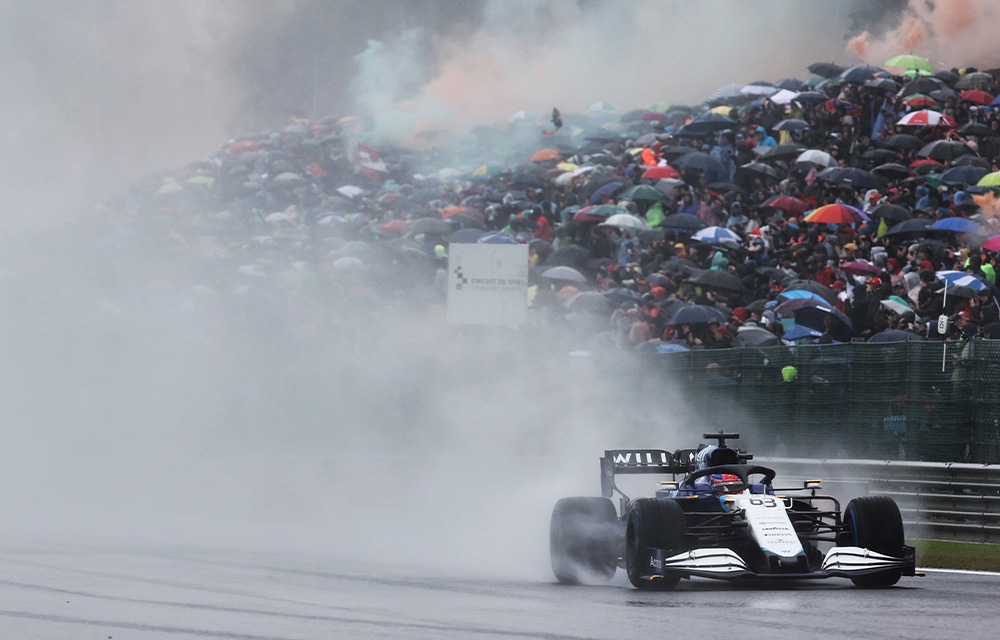 This did prove to be sort of true toward the end of Russell's time with the team, picking up the odd point and getting his first podium in Belgium, but this was more thanks to the man instead of the machine – and still involved weird circumstances.
"In hindsight, three years driving on my own at the back of the grid was too long," Russell added. "But, unfortunately, Claire [Williams, former deputy team boss] did quite a good job at the contract negotiations, and there was sort of no way out."
Luckily George got his dream drive at Mercedes for 2022! Do you think he spent too long at Williams?