It was a tough day at the office for George Russell on Sunday, but the British driver has claimed his lap-one tangle with Red Bull's Sergio Perez was "inevitable". 
In classic déjà vu fashion, a Mercedes and a Red Bull collided once again at Turn 4 of the Red Bull Ring. *flashbacks intensify*
Whilst it was Lewis Hamilton and Alex Albon that clashed in 2019, this time it was Sergio Perez that was sent spinning onto the gravel after contact with the front wheel of George Russell.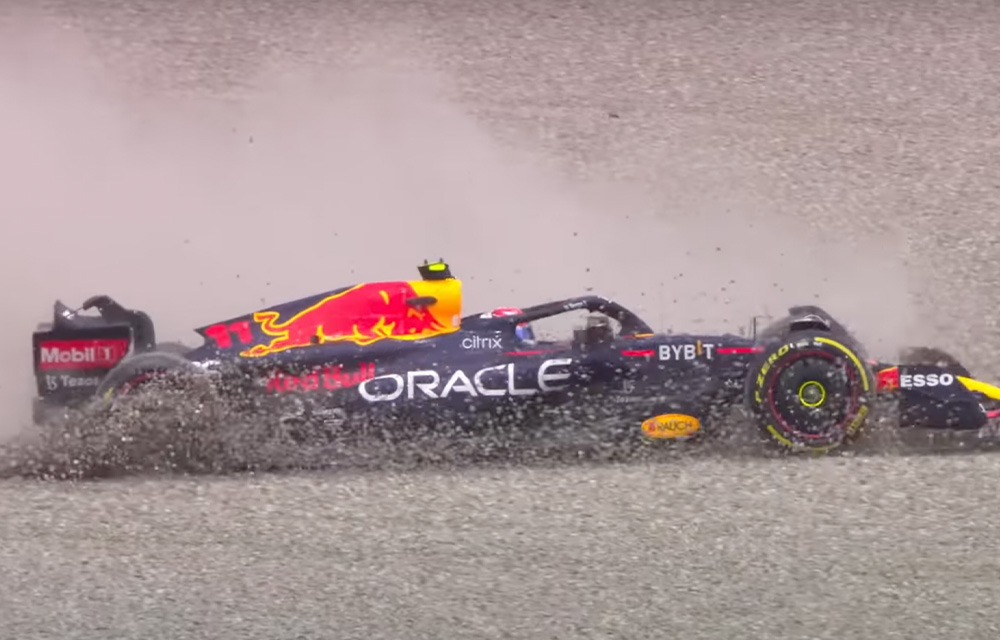 Perez accused Russell of being unable to "control his car" but according to the Brit he "was doing everything he could" to avoid the incident.
The Mercedes driver was given a five-second penalty for causing the collision and also had to replace his front wing after suffering damage.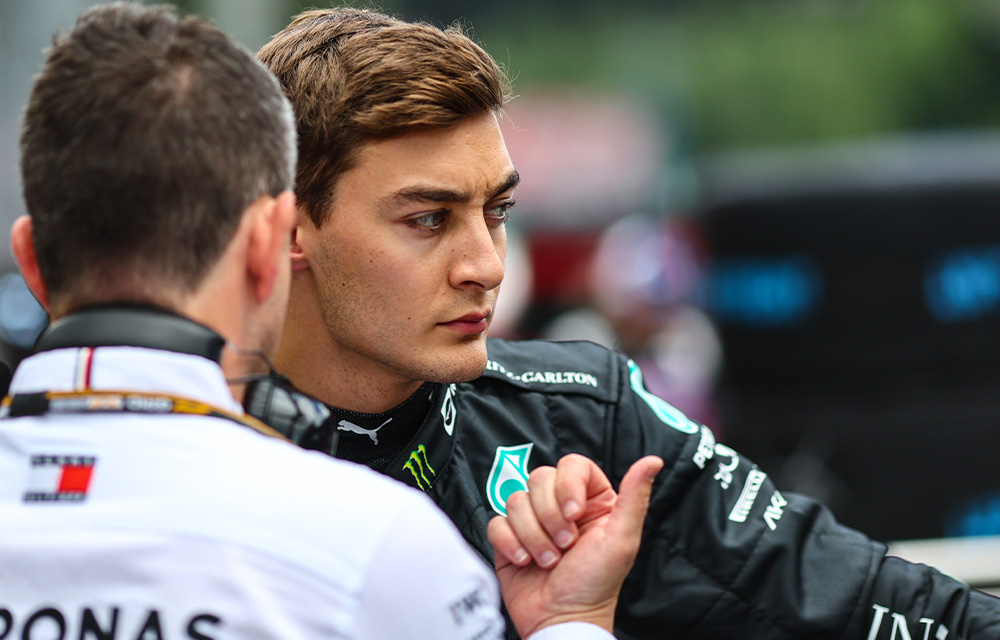 Speaking to media including The Race about his penalty, Russell said: "I've looked at the video and I think it was harsh."
He added: "You are racing at the start and cars are everywhere, Checo did a bold move going around the outside like that, done it before, I know he did it with Valtteri yesterday and Valtteri had to get right on top of the kerb to avoid him, which is exactly what I tried to do.
"But with Carlos ahead of me, it made things difficult, and there's only so much you can brake and steer, ultimately I had nowhere to go. Sorry for him to have to end his race [but nothing I could do]."
Despite the setbacks, Russell eventually recovered to a P4 finish behind teammate Lewis Hamilton, whilst Perez was forced to retire.
Do you think the stewards were right to give Russell a penalty or was Perez just a bit too bold?