George Russell and Lewis Hamilton are arguably the best driver pairing on the 2023 grid. A seven-time world champion and a Mercedes race winner who is highly regarded as future champion material. But on the flip side, it can't be easy being Lewis' teammate, which we've heard plenty of times through the years from various teammates of his. But George claims it's actually a "golden opportunity."
Although it was widely rumoured that Lewis didn't want George as a teammate and would've preferred to keep Valtteri Bottas, George still states that Lewis saved him – in terms of his reputation.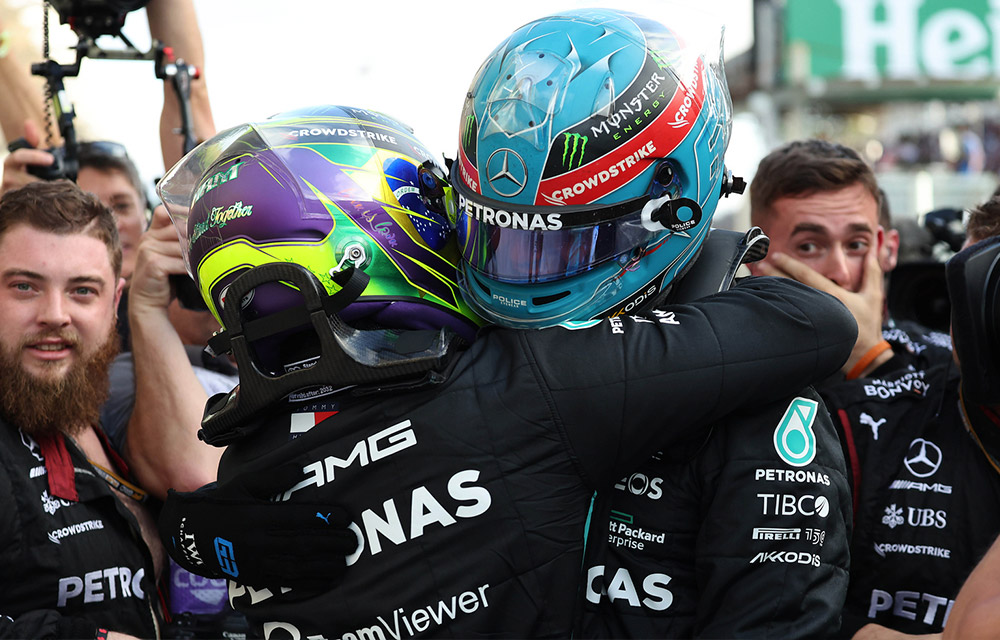 Speaking to Square Mile, he joked: "Having him as my teammate has saved me in some regard because if he had retired or left the sport when I joined the team and we took this step backwards, people would be pointing the blame towards me!"
But he did have some kind words to say about Lewis, too: "I think he's a very good people person. He's very good at getting the most out of the people around him, motivating the team.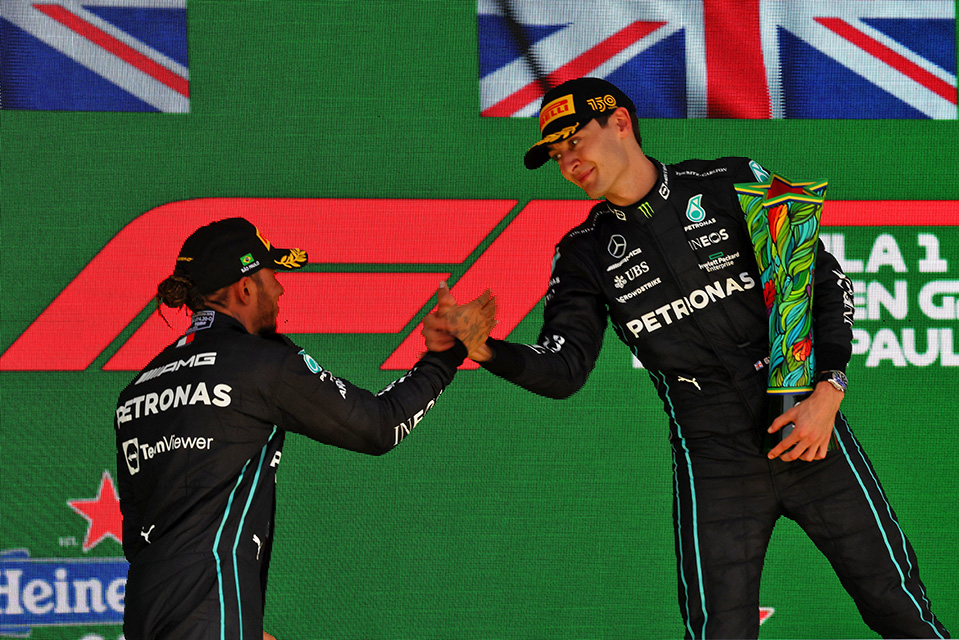 "He's very resilient, he's always pushing himself further. And he has a lot of hobbies as well away from the sport, which I think is really interesting because it allowed him to take his mind away from the racing and to be in a better head space for when he comes back.
"We're obviously at very different stages of our career, but I'm definitely taking inspiration from how he conducts himself, how he approaches his racing and how he approaches life. He's very impressive." Aw 🥺
We can't help but wonder – how long will this friendly rapport last?
Do you think Lewis and George are the best driver line-up on the grid?