Cool, calm and collected; you'd be forgiven for thinking nothing could phase George Russell. However, we all saw his temper flare at Imola last year when he ended up in a 200mph crash with Valtteri Bottas whilst fighting over ninth. 
Russell attempted to pass the Mercedes around the outside of Tamburello corner in wet conditions. However, the Williams' front tyre touched the grass and speared his car right into the side of Bottas' car, hurtling them both into the gravel trap.
Enraged by the Finn, Russell fumed over the radio, asking, "what the f**k was he doing? Honestly. Is he a f*****g prick or what?"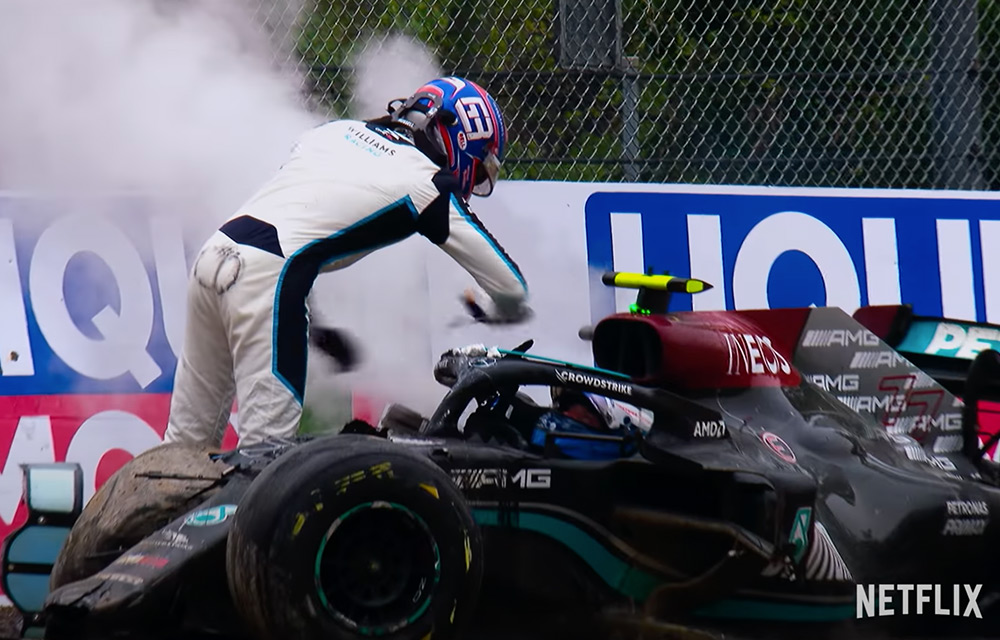 Russell then stepped out of his car before heading to Bottas and slapping his racing helmet before storming off. 
Bottas also had a few strong words about the incident on team radio, calling Russell "f*****g c**t". Think some drivers need a swear jar!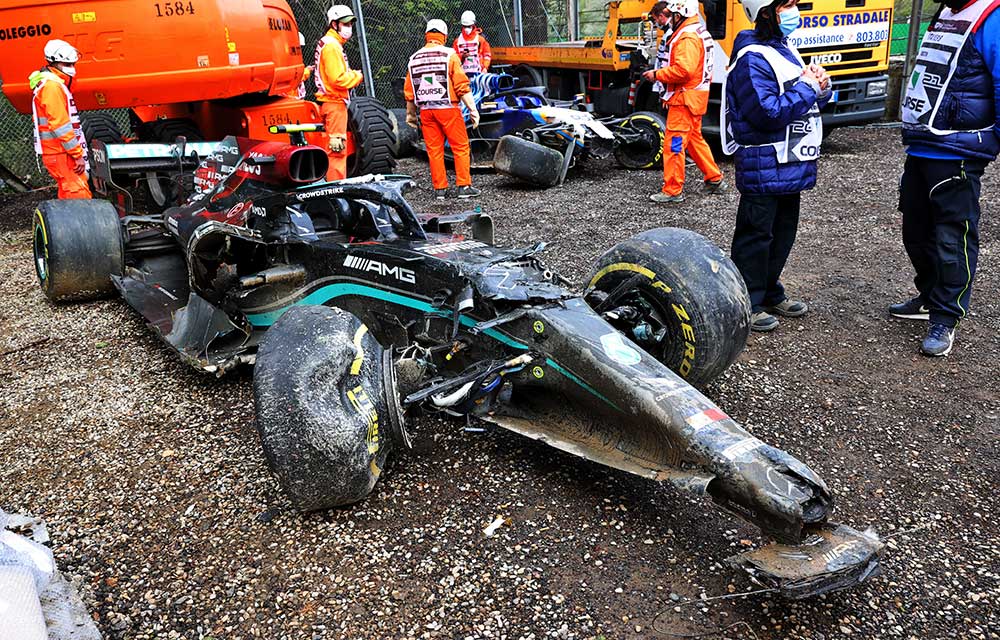 Reflecting on that infamous incident almost a year later, George says he regrets how he behaved and admitted that it wasn't one of his finest moments in F1.
"I made myself look a bit of a dick," the 24-year-old told GQ Magazine. "If I look back on how I handled that, I'd probably laugh at myself and say, 'what were you doing?'
"I just looked like an idiot, like I'd lost the plot. And to be honest, for a second, I probably did lose the plot."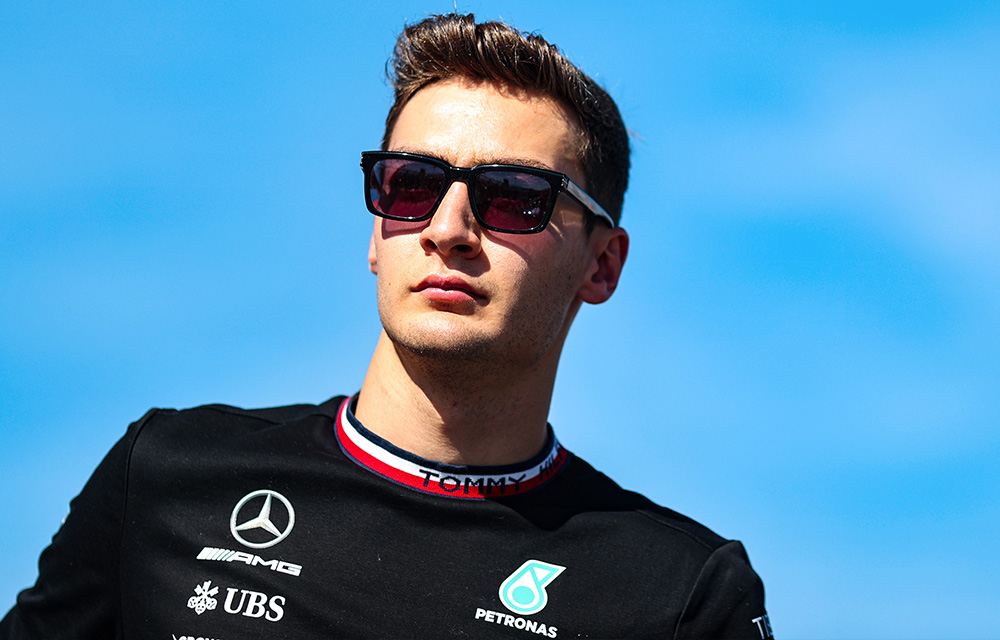 Both drivers were lucky to walk away unharmed whilst their cars were absolute write-offs, forcing Merc to abandon upgrades to cover the rebuilding costs.
Although the stewards deemed it a racing incident, George was adamant that Valtteri was to blame, accusing him trying to kill them both and implied that he had only deliberately defended so strongly because he felt that the Brit was threatening his Merc seat.
Despite issuing a full apology to Bottas a few days later, it was clear the tension between the two for the Mercedes seat had hit a boiling point.
Now with George at Mercedes and Valtteri at Alfa Romeo, the two find themselves near one another in the midfield fight – oh, how ironic!
Was Russell or Bottas at fault in Imola? Let us know your thoughts in the comments below.