George Russell, Mercedes driver. How good does that sound? Since he arrived in F1 in 2019, Russell's been tipped to be something special, and it seemed like only a matter of time before he was fighting at the front. 
But that opportunity almost never happened. WHAT?!?
Very few people would have the guts to say no to Toto Wolff. However, the Brit has revealed he did, facing an ultimatum from the Silver Arrows that could have spelt the end for his F1 career before it began.
Off the back of his British Formula 4 title in 2014, the Mercedes boss offered him a sponsorship deal to race in European F3. However, he turned the offer down, instead racing with Carlin and Volkswagen.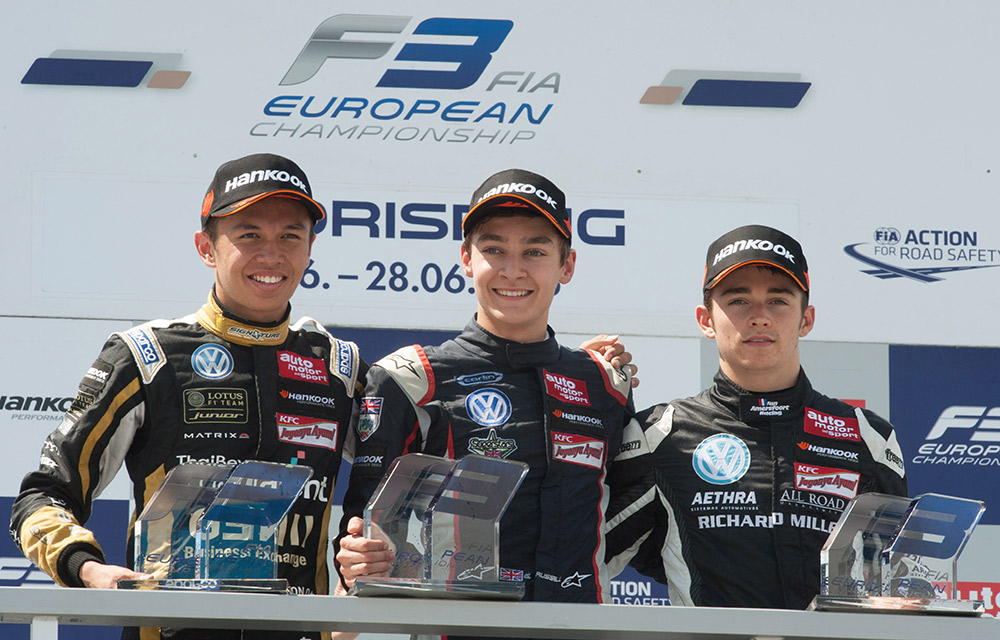 "I was already having conversations with Toto and Mercedes prior to joining Carlin and Volkswagen," he explained on Motor Sport's 'My Big Break' podcast. 
"After my meeting with Toto at the start of 2015, I sent him an email just to say, 'I really appreciate the meeting and thanks for all of your advice etc. Just to let you know, I'll actually be joining Carlin and Volkswagen as opposed to Mücke Motorsport and Mercedes because I believe it's better for my career'. 
"And I had the opinion that if I went out and did a good job, Mercedes would still be interested. So he replied back, 'I think you're making a wrong decision but let's stay in touch and let's see where we go from there."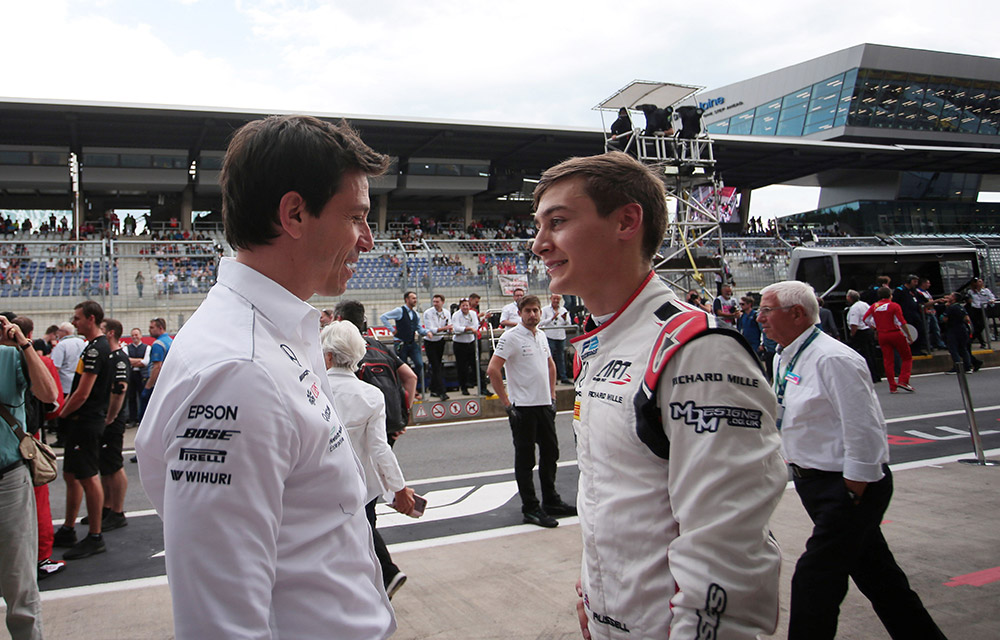 Fortunately for George, Mercedes didn't give up.
When he received an offer from BMW to race in DTM with a lot of money on the table, the then 17-year-old was forced to make a life-changing decision.
"I had the contract on the table from BMW almost ready to sign it, and that's when I got the phone call from Gwen Lagrue. I was sat in the bath, actually. He was saying, 'I want to have a conversation about joining Mercedes'. And that's where it all started, really.
"It was absolutely clear from Mercedes-Benz if you signed with BMW, there won't be an option with Mercedes in the future."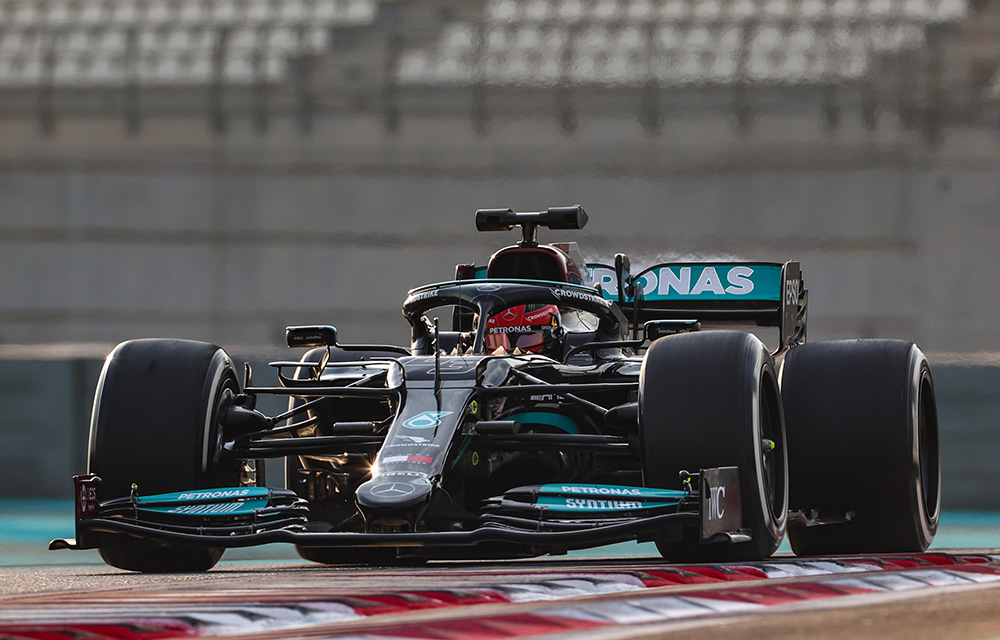 In the end, it all worked out well for George, who joined the Mercedes Young Driver Programme in 2017 and took back-to-back GP3 and F2 titles on his way to a Williams F1 seat.
Now he faces the biggest challenge of his career, performing for Mercedes when the pressure is well and truly on, and we can't wait to see it.
How excited are you to see Russell racing for Mercedes this season? Let us know in the comments below.