Drivers spend months physically and mentally preparing and training for the enormous task that is racing in F1. However, the one consequence of the new ground effect cars is putting an even bigger toll on their health – the bouncing.
Although the issue isn't unique to Mercedes, it's obvious that the W13 is one of the worst affected as they tried to deal with the almost violent bobbing along Imola's straights over the weekend.
For George Russell, charging his way from 11th to fourth came with a heavy price. He confessed that the problem was that severe, it left him struggling in pain and he's not sure how much longer he and other drivers can continue to race like this.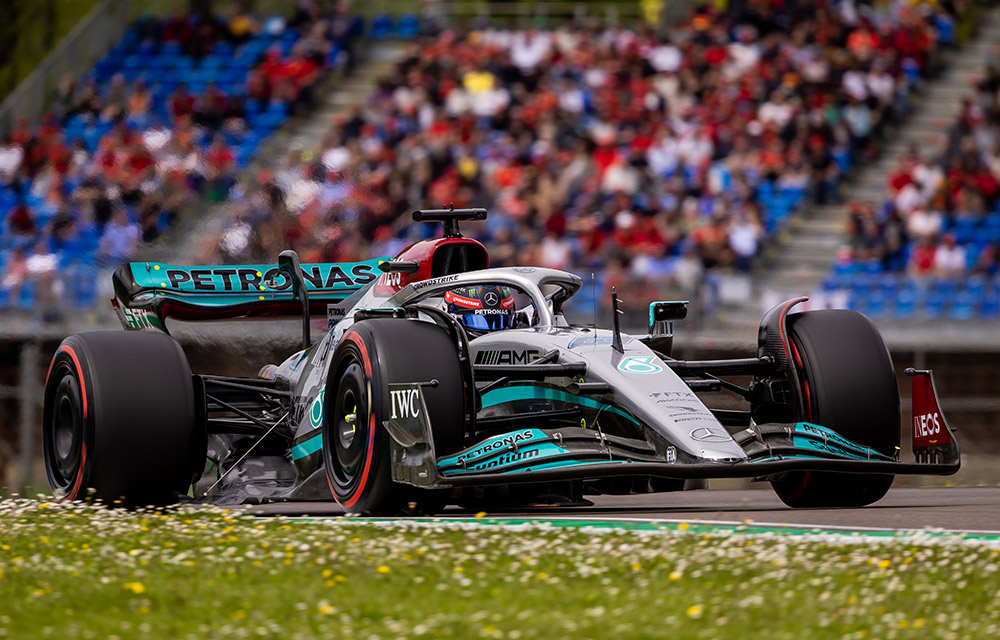 "The bouncing really takes your breath away, it's the most extreme I've ever felt it," Russell noted, as quoted by The Race.
"This is the first weekend where I've truly been struggling with my back, and almost like chest pains from the severity of the bouncing, but it's what we have to do to get the fastest lap times out of the car."
Even his team boss Toto Wolff wondered how his drivers could "even keep the car on track at times". The issue only seems to be getting worse for the Brit and concerned about the impact the bouncing is having on him, George is desperate for it to be fixed.
"I really hope we find a solution, and I hope every team who is struggling with the bouncing finds a solution because it's not sustainable for the drivers to continue with this level."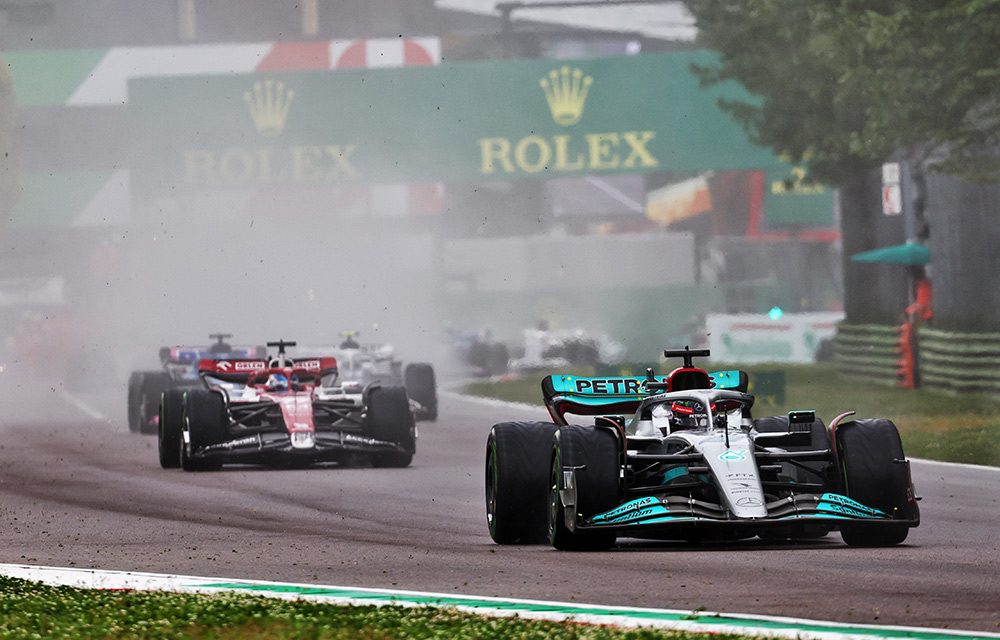 This isn't the first time Russell's flagged his worries about the bouncing. Previously calling it a "safety concern" at pre-season testing, last time out in Australia, he'd called his experiences behind the wheel the "most severe" up until last weekend.
The drivers' health has to be put first. Hopefully, the FIA will take comments like these seriously and step in to tackle the problem before it gets even worse.
Should F1 do something to tackle the 'bouncing' problem? Let us know your thoughts in the comments below.