It doesn't matter which way you shake it, Mercedes are back! But could their performance get even better in Belgium?
Back-to-back double podiums in France and Hungary have helped Mercedes claw their shitbox of a car (Toto's words, not ours) back into race-winning contention, and unfortunately for their rivals, they're not done yet!
With new technical regulations on the way to stop bouncy F1 cars making a return, George Russell reckons Mercedes may be able to battle it out with Red Bull and Ferrari when F1 returns after the summer break.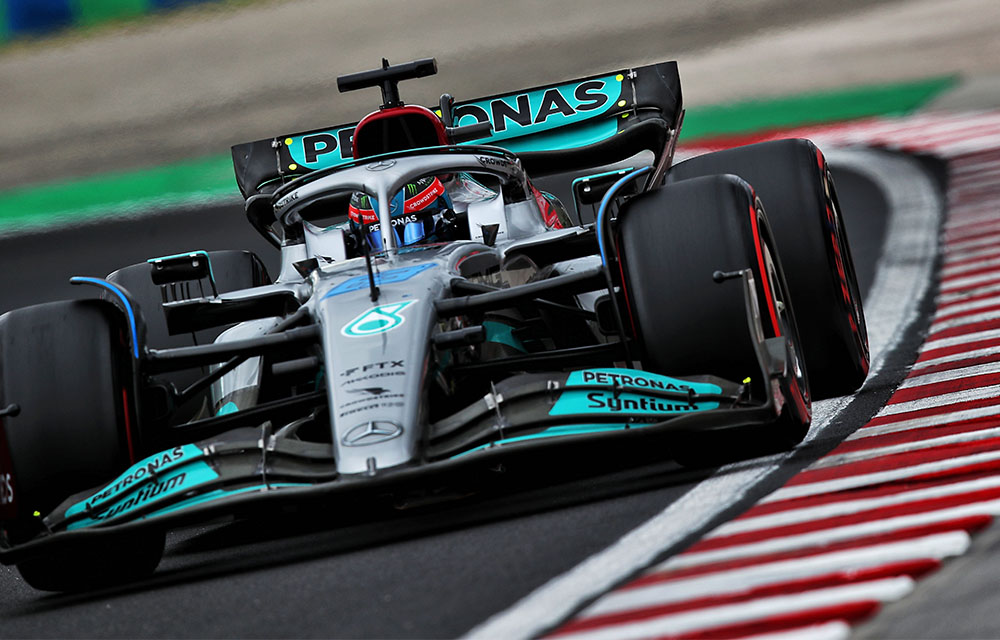 Speaking to Sky Sports, the Brit said, "There's no doubt we are making progress as a team. At the start of the season, we were finishing a minute behind the lead. Now it's 10 seconds in the last couple of races. If we can continue on that path, we will definitely be in the hunt."
"Spa is going to be interesting," Russell added. "There are some changes to some regulations which may bring other teams towards us. I think we, as a team, have a lot of confidence and faith in ourselves that we are doing a great job, and there's no reason why we can't be in that mix."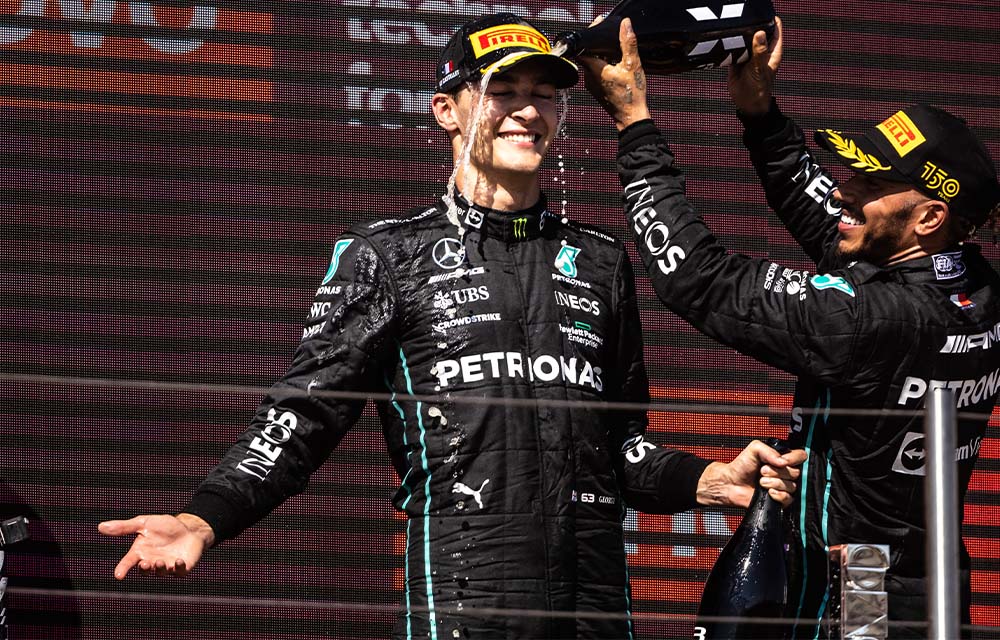 Russell also threw some shade at Ferrari and Red Bull, saying there's "no doubt Ferrari and Red Bull have pushed the regulations", and that "[Mercedes] have respected it as the regulation was intended".
However, in Spa, the FIA are introducing new measures, including a clamp down on flexi-floors, to stop cars from turning back into the world's most expensive yo-yos.
According to reports, this could affect the performance of both title leaders and bring Mercedes back into the fight.
Could the new regulations spice things up, or will Red Bull continue their dominant run of form?