After George Russell beat Lewis Hamilton to the finish line in Brazil, the tears started flowing as George realised his childhood dream of winning a race in Formula 1 🙌
Very emotional stuff. You could have forgiven George for wanting to have a few drinks to celebrate in style right? After the race, Carlos Sainz was even offering to pay the tab! 
As it turned out, George and F1's Smooth Operator were sharing the same plane to the next race in Abu Dhabi with a bunch of fellow F1 stars. A recipe for the sesh of the century right? 🍻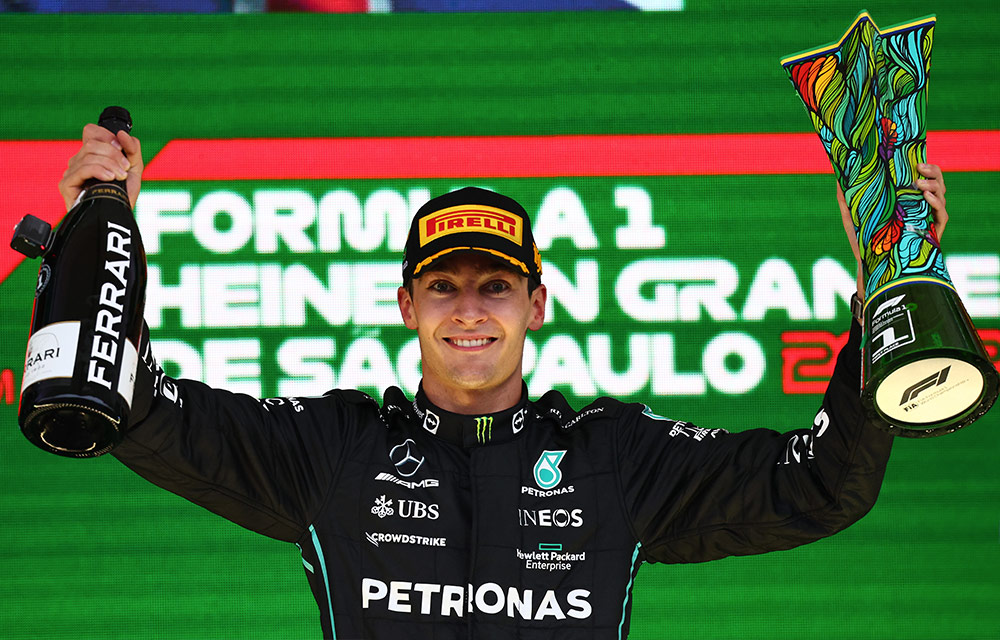 "I think there were quite a lot of us on that flight," revealed Russell. 
"There was Carlos [Sainz], myself, Charles [Leclerc], Pierre [Gasly], Kevin [Magnussen], Fernando [Alonso], Esteban [Ocon], Lewis [Hamilton]… You've all missed out!"
Well… not exactly. When they landed in Abu Dhabi, Max Verstappen called George out, claiming that Charles said George slept on the plane. Come on George, that party could've been WILD 🎉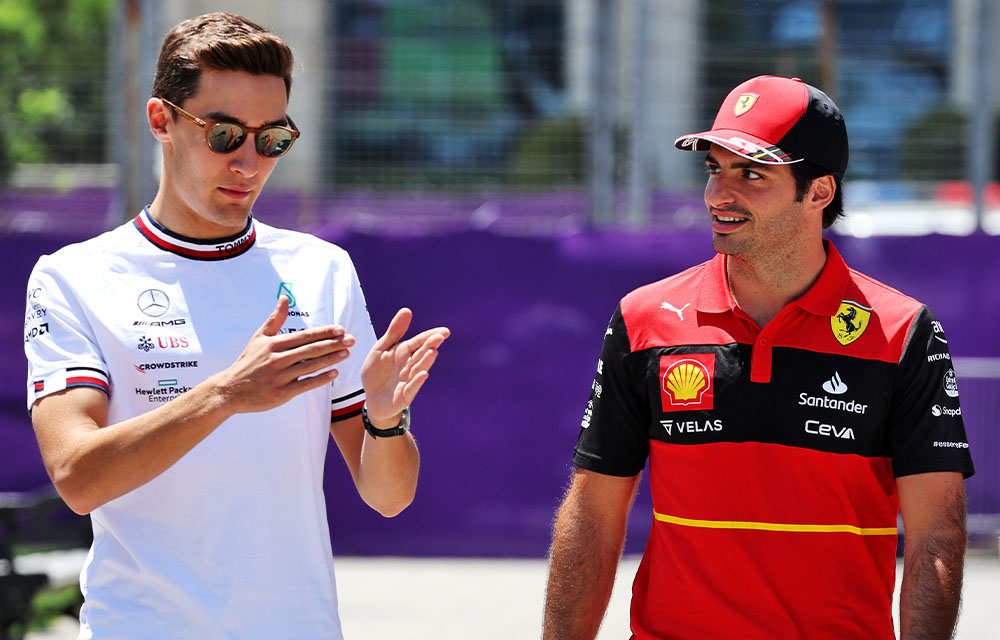 "There were so many emotions on Sunday night and then [after] the celebrations with the team, everyone was in a bit of a rush to get to the airport," explained Russell. 
"The flight didn't take off until 3am and I was just absolutely knackered."
Sounds like a missed opportunity to us.
'George Russell is the kind of guy who'… falls asleep at his own party?