Hello, is there anybody there? Losing your team radio isn't great at the best of times, but considering the tyre issues in Qatar, Ferrari's decision to try the one-stop strategy needed to be executed flawlessly. Unfortunately for them, Carlos Sainz Jr missed their message to pit. How?!
As it turns out, a broken radio meant he didn't catch the call to box not once but twice. Up to that point, he'd seemed pretty solid in seventh on the mediums and would have been promoted to sixth after Pierre Gasly's second stop.
The Prancing Horse ordered him to box to cover off Lance Stroll behind, who had pitted at the end of lap 23. However, as Esteban Ocon locked up ahead of him, Sainz sensed an opportunity and stayed out to try the overcut.
The problem was that Sainz lacked the pace to jump the Alpine after Ocon's stop, and he was told to box twice on Lap 26. Confusion caused by the radio issues meant that by the time he finally heard it, he'd already fallen back into Stroll's clutches.
Meanwhile in the background of Sainz's team radio #QatarGP #WTF1 pic.twitter.com/YpdR1ixepF

— WTF1 (@wtf1official) November 21, 2021
"Am I boxing or not?" he asked, sounding rather like a Dalek. Ferrari told him he should have, and the Spaniard twice apologised, claiming he "didn't hear it".
Consequently, Sainz found himself coming out of the pits behind Stroll and staring at the Aston Martin's rear end for the remainder of the race. Now that's costly.
"We need to review what happened there with the radio because I didn't hear a box call, and maybe we lost out a bit by that call," he said.
"In the end, maybe the safe approach paid off because the others did mistakes, but from my side, I couldn't really push the whole race, and it was a bit of a boring one."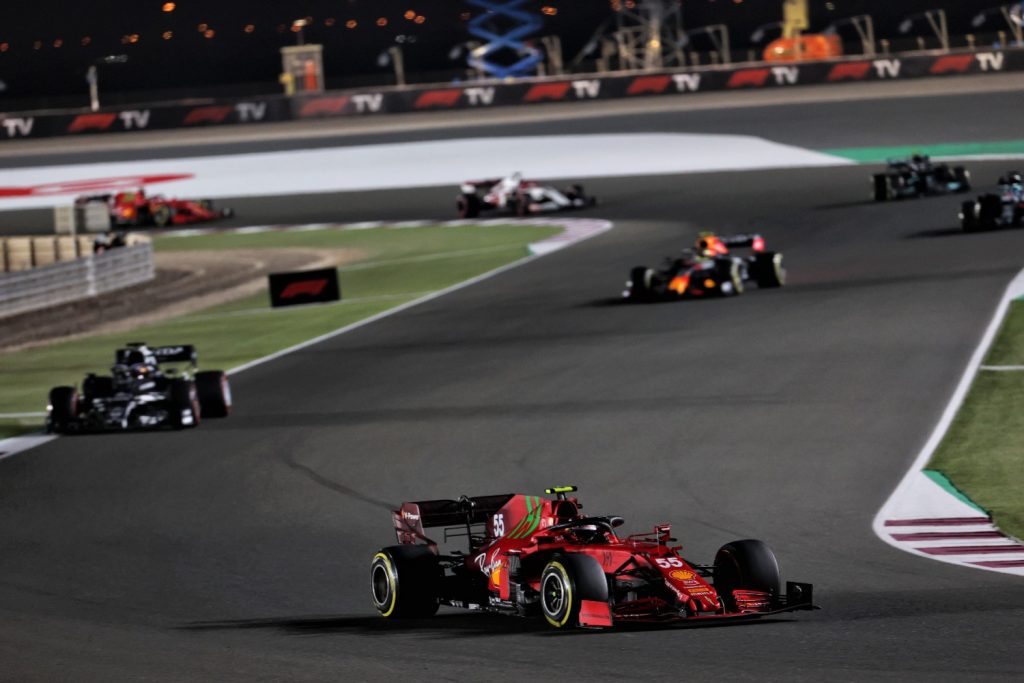 Crossing the line in seventh might not have been what Sainz wanted, but with teammate Charles Leclerc finishing just behind him in eighth, the Scuderia brought home a solid haul of points. They've extended their lead over rivals McLaren to 39.5 points, and both drivers have the potential to demote Lando Norris from fifth in the Drivers' Championship.
Will Ferrari be best of the rest this season? Let us know in the comments below.