Carlos Sainz might have started on pole in Austin, but he didn't stay there long. He didn't get the best of launches from the P1 slot, and then George Russell made contact with the Ferrari and sent Carlos into a spin.
It caused a water leak and Carlos' fourth DNF from the opening laps this season, after retiring very early on in Australia, Imola, Japan and now Austin.
"I didn't get the best of starts," Sainz is quoted as saying by Race Fans. "I think Max [Verstappen] got a really good one because mine, compared to the Mercs, wasn't too bad."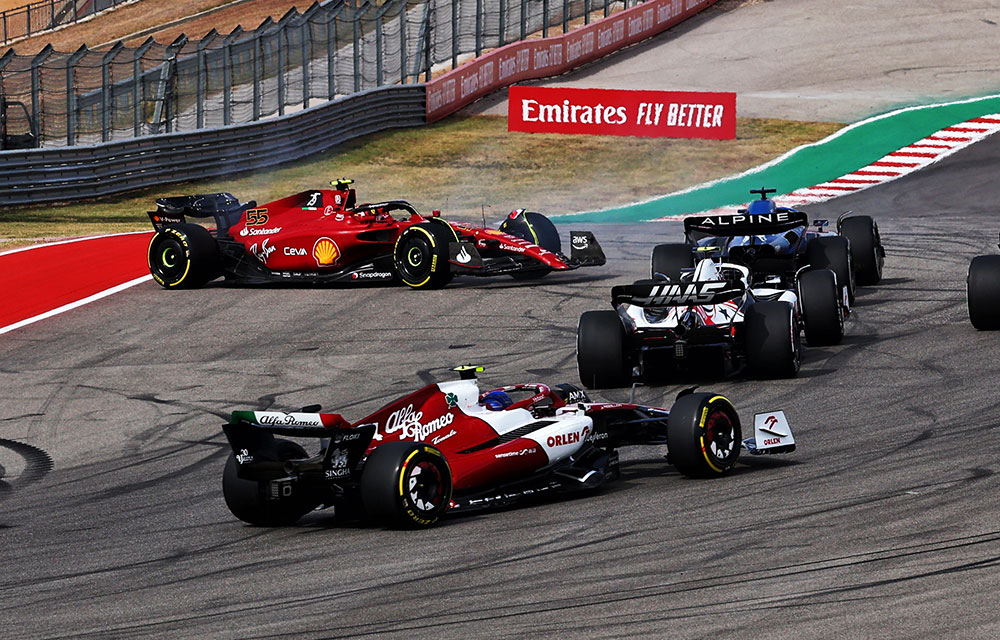 He continued by saying that P2 can often produce a better start than the P1 slot before describing the first-lap incident that resulted in a five-second penalty for Russell.
"I was in the middle of a fight with Max and suddenly someone, that wasn't even in that fight, bumped into me. So I don't think it needs too much explanation and images.
"For sure, a penalty was deserved. If he deserves five, ten or a stop-go, I'm not going to evaluate."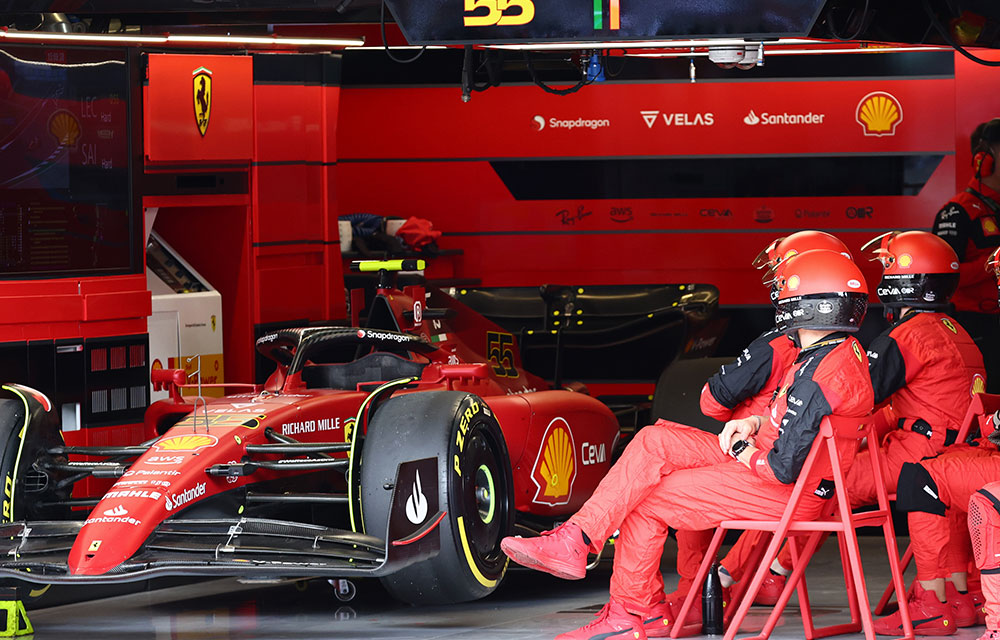 "I think you've never seen this kind of incident in the top three positions because normally the top four drivers don't do these kinds of mistakes," Carlos added 👀
Video from the F1 account shows George paying Carlos a visit after the race, so we assume all is good between the two!
Was a five-second time penalty for Russell fair? Comment below.