After a huge fire at a nearby oil depot which was spotted from the Jeddah Corniche Circuit, F1 have confirmed that the Saudi Arabian Grand Prix will still continue as planned. 
The start of FP2 was delayed by 15 minutes after a missile strike from Yemen's Houthi rebel group hit the facility run by F1 and Aston Martin sponsors Aramco, the Saudi Arabian state-run oil company.
Towards the end of FP1, a large black smoke cloud was visible at the depot around six miles from the track and Max Verstappen also reported over the radio that he could "smell a bit of a burning feeling" whilst driving his Red Bull car.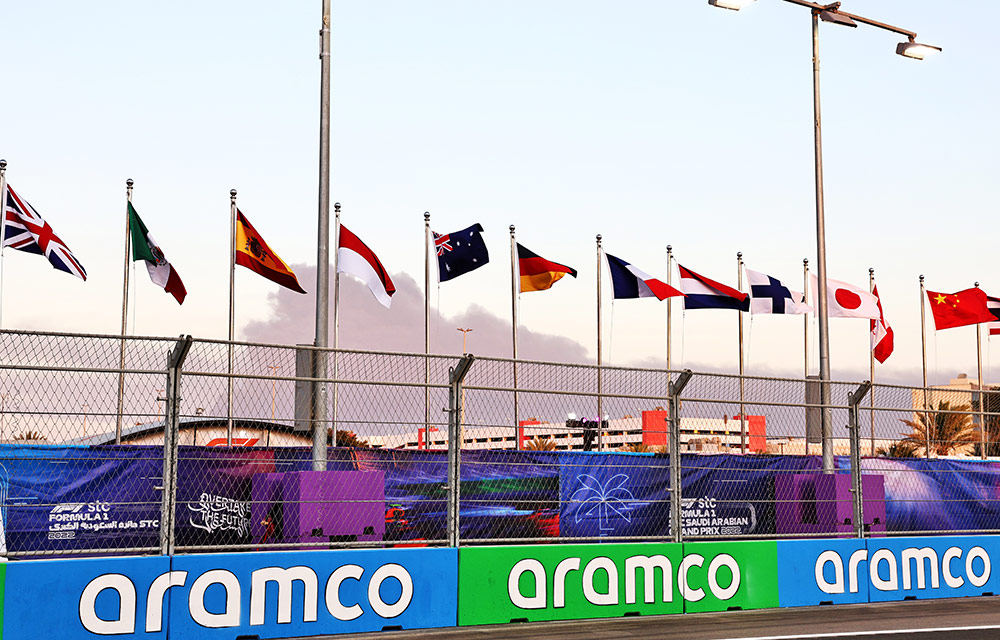 Although FP1 and F2 Qualifying went ahead as planned, FP2 was delayed as all drivers and team bosses attended a briefing by F1 CEO Stefano Domenicali and FIA President Mohammed Ben Sulayem about the ongoing situation.
According to The Race, Domenicali informed the teams, for now, the weekend will proceed as planned and security for the event ahead this incident has been a priority for the authorities.
He will continue to keep them all updated and is likely to meet Team Principals this evening to share any further info.
Another meeting is scheduled between F1, the FIA and the teams for 10pm local time.
STATEMENT📣 pic.twitter.com/YZxqdY2AsU

— Saudi Motorsport Company (@SAUDIMOTORSPORT) March 25, 2022
F1 have also issued a statement saying that they have "been in close contact with the relevant authorities following the situation that took place today.
"The authorities have confirmed that the event can continue as planned and we will remain in close contact with them and all the teams and closely monitor the situation."