Dude, we're getting the team back together! F1's most wholesome duo, Sebastian Vettel and Mick Schumacher, are hoping to recreate Team Germany's success as they partner up for the 2022 Race of Champions in Sweden. We can't wait to see it.
Sebastian is one of the most successful drivers in ROC history. He was crowned the 'Champion of Champions' at ROC London in 2015 and the Aston Martin driver also single-handedly won the Nations title for Team Germany in 2017, when his teammate Pascal Wehrlein was injured.
Mick teamed up with Seb at ROC Mexico in 2019 at the Autodromo Hermanos Rodriguez. The duo finished second behind Team Nordic in the Nations' Cup and are hoping to go on better next time out.
It's really happening! We're bringing back the boys for #ROCSweden.

Welcome back to 2019 Nations Cup finalists Sebastian Vettel and @SchumacherMick! 🇩🇪

Admin 🤝 Team Germany fans 😊 pic.twitter.com/lRAkClSDep

— Race Of Champions (@RaceOfChampions) November 24, 2021
"I'm really looking forward to being back competing in the Race Of Champions again and to represent Germany together with Mick. At ROC Mexico, we came 2nd in the ROC Nations Cup, so our aim is to do one better in Sweden," Seb said.
"We have to continue the success of Team Germany, and fight for victory, and I am sure we both will take that very seriously," Mick added. "The snow and ice promises to make this ROC event extremely special, and I am more than sure the drivers will have a crazy good time together in Sweden."
Their rivals better watch out as a Vettel/Schumacher partnership has been a force to be reckoned with. Mick's dad, F1 legend Michael Schumacher and Sebastian Vettel were unstoppable, winning six ROC Nations titles for Team Germany from 2007 to 2012.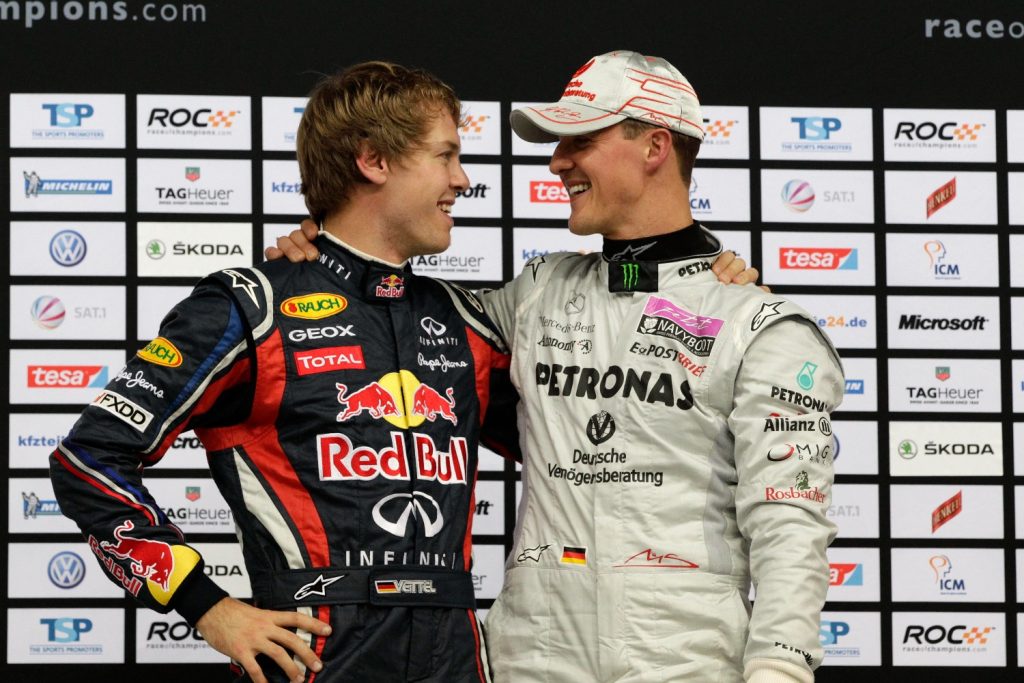 Since 1988, the Race of Champions has been the only event in the world that sees racing legends from all different categories go head-to-head in a variety of identical cars to settle the argument – who really is the best of the best.
ROC Sweden is scheduled to take place from February 4th – 6th 2022 in Pite Havsbad.
Go #TeamSmick 👏